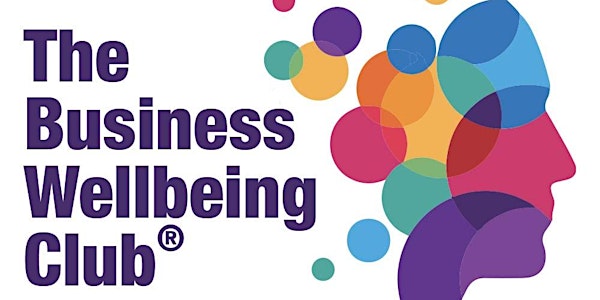 The Business Wellbeing Club Networking
If you're a business owner looking for a supportive community, The Business Wellbeing Club networking could be for you
About this event
Running a business can be a bit like riding rollercoaster
Wherever you are on your business journey, or whether you're a solopreneur or leading a team, it can be full of ups and downs.
We know working on your own can be lonely and isolating. We know launching a second or third career can be daunting and overwhelming.
We also know that to run a successful business you need to build and nurture the core foundations that will help support your growth, develop relationships, help others and have fun along the way.
This is what the Business Wellbeing Club is all about.
We're a supportive community of business owners and leaders who have a value-led, abundant mindset to give back and grow.
If you've neglected yourself over the business, or feel your business is not functioning as you'd like and therefore affecting your wellbeing, we're here to inspire you and help maximise your potential.
Our aim
Founded by business coach Ros Jones, the Business Wellbeing Club was created during the first lockdown of 2020 as a supportive online community for business owners and leaders from across the country who wanted a kinder way of doing business.
With an emphasis not just on business growth and support, but on the wellbeing of the individual, the group aims to create a positive, proactive community filled with passion and purpose to help you and your business thrive.
As remote working and location-agnostic roles becomes the norm, the Business Wellbeing Club provides a central, supportive hub for people looking to maximise their potential, give back and grow. So, whether you're based in Leeds, York, Manchester, Cardiff, Edinburgh or London (or anywhere in between) we'd love to hear from you and welcome you into the club.
We're not your standard networking group that's based on forced referrals or any point scoring.
Our bi-weekly online networking meeting creates a regular time and space to connect with fellow business owners, share and find out about opportunities for you and others, put dedicated time aside for self-development and enjoy the company of like-minded people. We are passionate about creating a culture of collaboration over competition, with the mindset there's plenty of business for everyone.
Visit the club for FREE and see what you think!
What they say
"I started my business in February 2020, six weeks before the lockdown. I had no experience really of networking and I feel incredibly lucky to have found a group of like-minded people who are about collaboration, about sharing and not about making referrals for referrals sake. On a personal level, I always look forward to our meetings. I always feel energised by the meetings. On a professional level, I've either worked for or used the services of most people in the group. It's a really great group that I have a lot of value from." Caroline Chapman, Grounded HR