Event Information
Refund policy
Contact the organiser to request a refund.
Eventbrite's fee is nonrefundable.
If you have an interest in Coaching, Wellbeing, HR, and Learning & Development, this may be THE Hub for you!
About this event
The C Hub is an online monthly membership club providing a space for community, connection, care, comfort, contact, conversations, communication, collaboration, continued learning and a collection of resources. It's also an opportunity to chat, connect and have a virtual coffee with like-minded people. All with coaching at its heart.
We hold an online monthly membership club on Zoom where for £35 a month we meet for:
The C Hub Monthly Meet - 90 minutes
The C Hub Connect - 60 minutes
Clarity Cards® Coaching Session - 60 minutes
Register to attend our next events:
The C Hub Monthly Meet – Wednesday 20 October 2021 10-11.30am (BST)
Clarity Cards® Coaching Session – Thursday 28 October 2021 12pm (BST) - (NEW TIME)
The C Hub Coffee Connect - Monday 1 November 2021 9-10am (GMT)
Why join us in The C Hub? :
Connections – to support each other.
Community – a sense of belonging with like-minded people.
Conversations – around wellbeing, personal development and all things human!
Coaching – learn new coaching tools and tips and experience using them.
Communication – to share ideas, and learn from today's thought leaders.
Clarity – to gain more focus in your business, work and life.
Collaboration – The whole is always greater than the sum of its parts.
Not a C Hub Member yet? Book on and experience our Monthly Meet
If you love any of the "C" words listed above, experience our Monthly Meet, find out more about The C Hub and meet some of our Members.
Book on by selecting a non-member ticket to our Monthly Meet and join us for 90 minutes of community, connection, collaboration, communication, coaching, clarity and conversations!
If you already know you want to become a Member and to attend other Member events, register for the events you want to attend and we will be in contact to set up your membership.
At our Monthly Meet we shall explore a Coaching topic or tool.
A tool or technique that you can use on yourself, family, friends, clients, colleagues or with groups and teams.
We explain the tool or technique and how to use it. You will have the opportunity to practice and experience the tool in the meeting with the other Members and our support.
At some of our Monthly Meets we will have a Guest Speaker sharing their experience and knowledge with us, followed by a Q&A. There will also be some time for coaching and reflection to help embed new learnings.
If you enjoy what you experience and join us as a member of the hub, you can register to also attend our Clarity Cards Coaching Session AND our C Hub Connect meeting. We alternate our monthly C Hub Connect meetings between a coffee break and a Friday wine-down and meet for 60 minutes of connection, conversations and group coaching.
Formats may change slightly without notice although coaching, community and connection will be consistent.
We look forward to welcoming you in The C Hub!
More About The C Hub
Created by us, collaborative coaches Karen and Madeleine. The C Hub has been born out of our passion to create and hold a space, a hub for people with an interest in coaching, wellbeing, learning and development.
What you may expect and also experience at our online meetings:
"Ideas, belonging and warmth."
"Connection, learning and laughter."
"Nourishment and feeling empowered."
"Sense of support, community and collaboration."
"Dynamic conversation."
"Illustrates just beautifully that at different times you may need a different coach."
We are:
Karen Chambers, BSc, PGCert Coaching: Business & Personal Coach and Developer of the Clarity Cards® System
Madeleine Lankston, BA hons Human Resource Management, Grief Recovery & Human Development Coach, ICF Member and Advanced Specialist in the Grief Recovery Method.
We are both Barefoot trained coaches in Business & Personal Coaching as accredited by the ICF and National Council of Psychotherapists.
You can also connect with us on LinkedIn:
Karen: https://www.linkedin.com/in/kccoaching/
Madeleine: https://www.linkedin.com/in/madeleinelankston/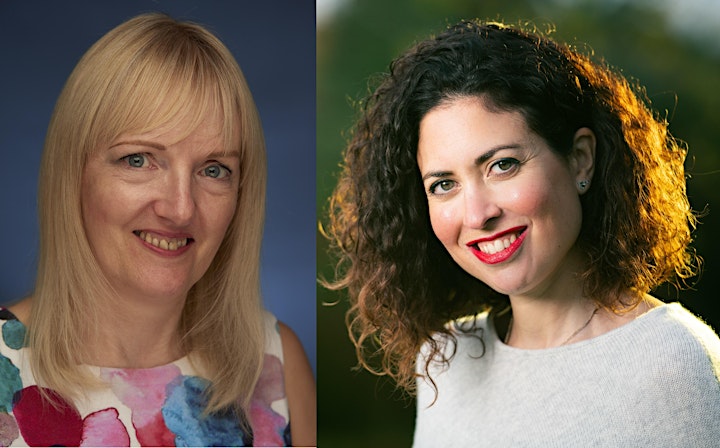 Location
Refund policy
Contact the organiser to request a refund.
Eventbrite's fee is nonrefundable.
Karen Chambers, the owner of KC Coaching is a Barefoot trained Business and Personal Coach and qualified in 2005.   Karen developed the Clarity Cards® System  to provide a quick, interactive, and effective way to highlight personal development needs, and are an accumulation of over 15 years' experience of individual and team coaching. 
See Testimonials at
http://uk.linkedin.com/in/kccoaching