Description
Love is the softness of holing and being held in the warmth of a Sacred Unity; it is a continuous, dynamic and amazing play, able to direct us from the most blissful space to the revealing of limitations on being One with one another.

When soul comes together the feeling of Peace makes us feel high with joy.
The chalice of abundance unceasingly flows taking two bodies and minds into One towards Infinity.

Cacao is a Sacred tool to open up the Heart centre that gently works on releasing old emotions and fears that we carry from past relationships.
In this workshops we will practice kundalini yoga postures and meditations.
Intimacy and union will create a soft pillow for you to get closer and closer meeting the pureness of Unconditional Love.
There will be space for gazing into each other eyes and an exploration of gentle touch.
This experience will give a sense of the unlimited tenderness that different fabrics and materials can awaken on the skin.

The Spirit of Cacao will set you free through uplifting your being and welcoming you into a new dimension of Transparency, Openness and Divine Love.
Please Note this workshop is open to couples and singles, contact Maitri to arrange a partner to work with
Early Birds Price £38 ~ Ends June 18th ~
Please Contact Maitri for Payment details at maitrisk555@gmail.com
Cacao Ritual..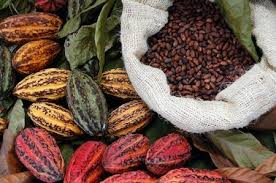 For thousands of years people have considered cacao as a sacred plant with potent healing properties. It was used both for its widely understood health benefits as well as in ceremonial settings. It wasn't until Europeans came across it and brought it home that sweetener was added and what we now know of as chocolate was created. Today, chocolate is usually laden with extra ingredients such as sugar, milk and preservatives and people often see it as either a guilty pleasure or junk food.

We say throw out this outdated view and discover how delighting the senses and treating your body well can taste great. In this light, it's truly a health food extraordinaire. It has protein and healthy fats. It has essential vitamins and minerals such as magnesium, vitamin C, natural sulfur, B-complex vitamins and iron. Studies link it to lower risk of heart disease, high blood pressure and obesity. It is good for the heart, increasing blood flow and adding vitality and energy to our bodies. It's contains powerful anti-oxidants, compounds that boost the immune system.

It is a safe and gentle aphrodisiac, increasing sensitivity and inciting passion.

People are also re-discovering the spiritual uses of cacao to facilitate work in the inner realms. Cacao is a powerful heart-opener, increasing blood flow 30-40% with a ceremonial dose. It increases focus so that meditation, yoga and therapeutic work are more accessible. It's gentle, supportive energy allows people to expand and experience heightened states. It facilitates greater connection to other people and in intimate partnership. It will add a buzz to your social gatherings.

This is what is called Cacao Ritual. Delicious, rich, heart open and good for the body.