The CALIA No-Show Summer Ball
We are delighted to invite you to NOT attend our first annual No-Show Summer Ball.
About this event
You are cordially invited to NOT attend our 1st annual fundraising event, our No-Show Summer Ball. Look at what won't be happening at this glamorous evening gala:
There won't be a drink of Champagne on arrival!
Cocktails won't be served at 5.30pm!
There won't be a speech at 7pm!
A fantastic 3-course meal by a Michelin-starred chef won't be served at 8pm!
There won't be dancing from 9 til late!
You won't be rubbing shoulders with a wide array of celebrities including Hollywood movie stars, musicians, sports personalities and supermodels. We are not inviting all of them!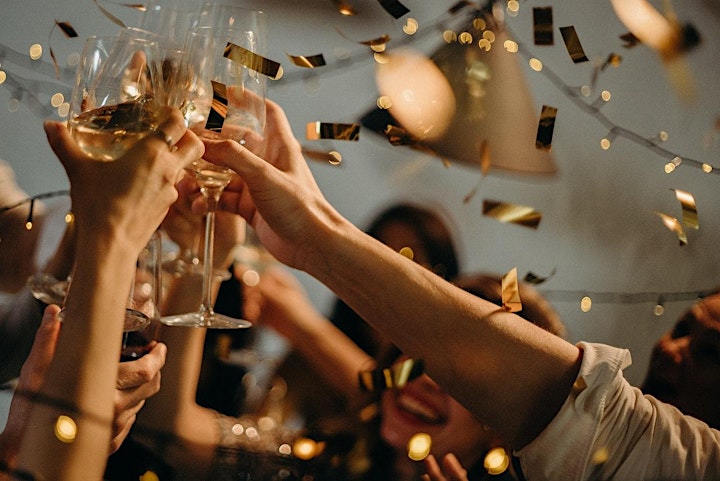 Instead of buying new clothes, getting dressed up, arranging childcare, paying for travel, and spending your evening at a fundraising ball, you can enjoy an evening doing whatever you like, wherever you like, with whoever you like, and dressed however you like!
The serious bit
Please note that you will not be attending an event on 5th June 2021 - you are making a donation, by buying a ticket, to help us support people in need.
Instead of spending your ticket cost and donations on hiring a venue, catering staff, a chef, musical entertainment, food and drinks, we will ensure that all of the money raised will go towards helping people living with Borderline Personality Disorder to get the help they need. Our free counselling service will allow people to get quick access to support when they need it the most.
We kindly ask you to pay Eventbrite's fees on top of your ticket cost - this is to ensure all money raised goes to providing counselling, however if you prefer not to pay fees, you can simply choose the 'donation' option instead of buying a ticket.
CALIA is a non-profit organisation supporting people in the UK affected by Borderline Personality Disorder (BPD), a serious and complex illness. You can find out more about us, or BPD, by visiting our website at www.calia.org.uk.
Date and time
Refund policy