Description
Come to Amazon's office to hear what ideas and advice Microsoft, ARM and Amazon executives/founders would give Cambridge start-ups which will pitch a business problem they have.
This is an event where there will be no judgement or pressure, just supportive and constructive feedback.
The audience can also give their advice and ideas during the event to help the Cambridge start-ups get unstuck.
Are you a Cambridge start-up that has had investment, is growing, but feels stuck on a business challenge?
Would you like ideas and advice from Microsoft, Arm or Amazon executives on how to solve your problem? Apply to pitch a problem in this safe environment.
START-UPS WISHING TO APPLY TO PITCH CAN DO SO BY FILLING IN THE FORM HERE.
We're giving three Cambridge scale-ups the chance to pitch a business challenge and get advice from a panel of top executives including:
How it works:
Only three start-ups will have the chance to deliver a three minute pitch to the panel about their challenge and get answers on three actions they could take to help them grow. After the 3 minutes pitch, the panel and the audience will spend 27 minutes discussing and coming up with ideas, tools and contacts of how the startup could solve this problem.
There is no picking holes in the startup CEO's business plan or ideas, just listening and asking questions to understand their challenge and then discussing suggestions and advice for ideas, tools or connections that can help them get unstuck.
The panel and audience usually answer with: "In your shoes I would do X", or "We had this problem, this is how we solved it", or "Is there something that perhaps could prevent you from doing x? This is how it worked for us." or "How about X, would this work?".
The challenge is open to Cambridge startups that have secured a minimum of £500,000 investment (or £300,000 client income), are growing, or even those that have achieved multi-million pound turnover but have challenges as a result of rapid growth.
The event will be chaired by Adelina Chalmers, aka The Geek Whisperer, and is supported by Cambridge Wireless and the Cambridge Norwich Tech Corridor.
The challenges
Growth challenges could be:
Should our business focus on B2B market on B2C market? We have traction in both.

How can we decide if we should we go with pricing strategy A or B? Our research shows they are both equally valid options for our customer segment.

What is the company's maximum potential for growth? Should we consider selling to a large corporate? Considering our model, what should be our exit strategy?

Should we go for Series B or C investment, raising money to grow faster but owning less of the company; or bootstrap for longer, enjoying greater autonomy but possibly experiencing slower growth as a result?

How do we build and lead our teams through significant business change? As companies grow and spread across continents founders often face challenges around hiring people who can scale the company, as well as people from different cultures and professional backgrounds (salespeople for tech founders and visa versa)

How do we launch in new markets? How do we open up offices in other places like the US?

Any other growing pains your business is experiencing where you feel you would benefit from expert advice
What other startup CEOs said about pitching at this event?
"It helped me focus on aspects of the business that would have otherwise lacked it and highlighted that the scatter-gun approach to marketing and sales is not good. I sold a system to one of the audience members, so that was good too. There can be a tendency to become introverted and stuck inside your business and so having the opportunity to get out and breathe is good." (Karl Gibbs, CEO, Acticheck)
"As startups we always have to pitch to prove ourselves all the time: to investors, to customers, even to new staff. This event instead we get to pitch and instead of competing with each other or justifying our decisions we get support, advice and ideas." (Graham Mills, MD, Techspert)
"As founders were able to ask key questions relevant to our businesses. In addition to PR, we received very valuable practical suggestions from the high level panel of experts." (Mark Kotter, CEO, Elpis Biomed)
"The event was an incredible opportunity for Logically to have a genuine, relaxed, and meaningful dialogue with a diverse range of industry experts and leaders. As a result, the discussions delivered a tremendous amount of value, insight, and direction for us a business." (Lyric Jain, CEO, Logically)



The experts that will answer your questions

Amali de Alwis is the UK managing director of Microsoft for Startups, prior to which she was CEO of Code First: Girls (a multi award-winning training company focused on increasing diversity in tech).
Outside of the day job, Amali is a Board member at ADA National College for Digital Skills, and Advisory Board member at Founders Academy. She is a founding member at Tech Talent Charter, and a CommonwealthFirst business mentor.
She is a London Tech Week Ambassador and Judge for the Lord Mayor's Dragon Awards; and was recently awarded an MBE in the New Year's Honours list 2019 for Services to diversity and training in the Tech Industry.

Dave Hardcastle leads the Evi team in Cambridge, UK, which is responsible for answering questions in multiple languages on Alexa. He has worked in a variety of industries over the last 20 years, including technology, academia, finance, and the voluntary sector. He has a PhD in Computational Linguistics (specifically NLG) and an interest in NLP and Corpora that dates back to working on the British National Corpus in 1990. He enjoys working at scale, working with diverse teams on seemingly insurmountable problems.

Jamie is a Venture Partner with Pond Venture Partners, investors in early stage companies in the fields of semiconductor, communication, wireless and software. He has a BSc from Bath University in Physics and Physical Electronics and started his career in analogue and digital chip design at Plessey Research (Caswell), who part-funded his degree.
Jamie left Plessey to join Acorn Computers in 1984 to start on the implementation of the ARM processor, later managing the VLSI Design team. Jamie was part of the founding team of ARM Holdings from its inception in November 1990 until November 2002. At ARM he undertook a number of roles, including VP of Sales and Marketing, Chief Operating Officer when the company floated on NASDAQ and the LSE, and latterly Chief Strategy Officer.
After ARM he was an angel investor, before joining Pond Venture Partners as a Venture Partner. He has experience of working with public companies and start-ups in operational and non-executive roles. He chaired the ESCO Steering Group whose report in 2013 led to the formation of the ESCO Council (http://www.esco.org.uk/).
Jamie is a Fellow of the IET and an Honorary Fellow (Entrepreneurship) of the Judge Business School. His current interests are learning MATLAB, Python, uPython, C++ and programming ARM mbed development systems. He is on sabbatical at the moment.

Wendy is a business leader who is responsible for a P&L owning orders, revenue and profit. She leads an EMEIA wide team in Networks and Telecoms at Fujitsu, and is a change agent who loves to drive change and transformation across the business. She develops strategy for her business and has a strength that allows her to simplify the deliverables into team-sized chunks that her team can be proud to contribute and deliver against.
She has a proven track record of turnaround in a number of businesses across Fujitsu, having delivered significant profit improvement in the business areas that she has managed, along with leading a number of successful bids, the last being worth £300m.
An executive sponsor for the company's Womens Business Network, she is proud to be leading a robust plan to make Fujitsu the place where women come to work and succeed.

Emily is COO and Head of the Innovation Central function for Deutsche Bank's Innovation Labs, responsible for strategy, education, and business management. Prior to joining the Tech & Innovation world in 2017, Emily spent 10 years in relationship management, client strategy and business development at Deutsche Bank, Goldman Sachs and two hedge funds.
She is passionate about promoting a culture of collaboration, efficiency and change.

Adelina is known as The Geek Whisperer® because she transforms interpersonal skills into algorithms, protocols and formulas engineers and scientists easily understand. The first engineer Adelina worked with to improve the way he communicated his ideas became a multimillionaire within three years and she has helped most of the Cambridge University science and technology startups pitch their ideas and secure investment.
Adelina works with some of the top software engineering corporates in the world, such as Arm, and fast growing startups such as Featurespace and Repositive, helping their engineers and scientists get from "no, it won't work" to "yes, it could work if…". Adelina has won numerous speaking competitions and speaks five languages fluently.
---
We are also offering the opportunity to arrange various one to one sessions. Please see tickets for more information on how to register for one of these.


---


We want to thank our kind panel members for their help and sharing their expertise.
---
Event organised by:

Hosted by:

Amazon

Organiser of The Cambridge Start-up Billion Pound Scale-up Challenge 2022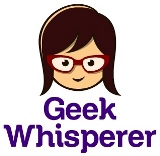 The Geek Whisperer® transforms interpersonal and communication skills into algorithms, protocols and formulas leaders who are engineers and scientists easily understand. 
Adelina Chalmers runs and is known as The Geek Whisperer® because she designed the techniques that engineers use when they want to get buy-in from their leaders. 
The first engineer Adelina helped improve the way he communicated his ideas became a multimillionaire within 3 years and she helped most of the science and technology Cambridge startups pitch their ideas and secure investment.
The Geek Whisperer® works with some of the top software engineering corporates in the world, such as ARM, and fast growing startups such as Feature Space and Repositive helping their engineers and scientists get from "no, it won't work" to "yes, it could work if…".  Adelina has won numerous speaking competitions and speaks five languages fluently.