Description
Quick note about location:
The location for this event is to be confirmed. It will take place in Central London, so please plan accordingly. More information about the venue will be available within one week.
This January, we're proud to announce our very first Candlelit Crime Writing Salon. Through these evenings (to be held every other month), we intend to nurture a community of crime writers; their readers; literary agents; publishers; and scientists.
Each salon will involve talks and a panel of distinguished speakers. They'll share their expertise in writing; publishing; scientific aspects of crime fiction and non-fiction; and other matters relevant to the genre – all within a warm, inviting and casual atmosphere.
Best of all, we're providing one glass of wine with each ticket for our candlelit conversation (to conclude the evening's programme); the chance to enter our Two Sentence Crime Fiction Story Competition (if you haven't done so already); and the possibility of picking up a new book on your way home at our Book Swap.
---
How to prepare:
We'd love for you to bring...
Your questions for our speakers
A book you'd like to donate to our very first Book Swap; and
Your entry for the Two Sentence Crime Fiction Story Competition*
* You can also send this to hello@forensicoutreach.com quoting the competition name in the subject line; or tweet it to us @forensicfix.
About the Two Sentence Story Competition
We'll be running this competition at every salon. The rules are simple: (1) titles are separate from the story, but can only be 5 words in length; and (2) use whatever punctuation you like, but there can only be two full-stops. Period. One entry per person. Feel free to tweet or email it to us prior to the evening.
---
What to expect:
2 x 20 minute talks from the Editorial Director of Crime Thriller Fiction at Vintage, Penguin Random House UK; and a Literary Agent from Janklow & Nesbit UK.
1 x 45 minute Q&A during our panel discussion, and the chance to ask your own questions. Note that we're also making a list of your questions prior to the event. Feel free to tweet us @forensicfix.
1 hour for candlelit, casual conversation over wine with budding and established authors; agents and publishers in a community-driven environment. We even put the first glass in your hand.
An announcement of the winners from our Two Sentence Crime Fiction Story Competition.
An inspiring and educational evening designed to provide insight into finding an agent and getting your work published.
---
Our brilliant speakers: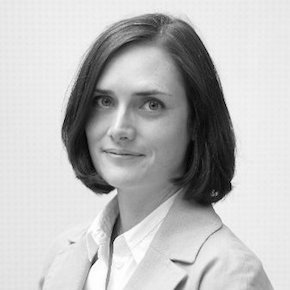 Jade Chandler
Editorial Director, Crime and Thriller Fiction
Vintage at Penguin Random House UK
Jade publishes crime and thriller fiction and has a decade of experience of working on high-profile commercial publishing imprints. She has previously published critically acclaimed titles by Ruth Ware, Jo Nesbo, Denise Mina, Abir Mukherjee and Stuart Neville. Previously, she worked as a Senior Editor at Little, Brown, where she commissioned crime and thriller fiction for Sphere.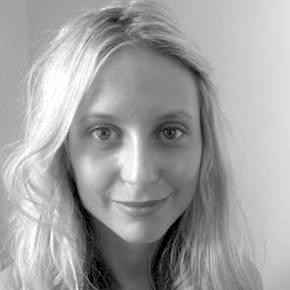 Hellie Ogden
Literary Agent
Janklow & Nesbit UK
Hellie is looking for series crime, psychological thrillers, commercial women's fiction, young adult and children's debuts and accessible, charming literary fiction. In non-fiction she is looking for unique personal stories and work that has a large social following with cross-media potential. Hellie featured in The Bookseller Rising Stars list 2013; and was shortlisted for the Kim Scott Walwyn Prize in 2014.
---
Refund policy:
Plans change – we understand! We refund tickets up to 2 weeks prior to the event, but cannot process refunds after this time. To request a refund, please contact us at hello@forensicoutreach.com or through the Eventbrite ordering system. We aim to respond to your enquiry within 48 hours of receipt.