Description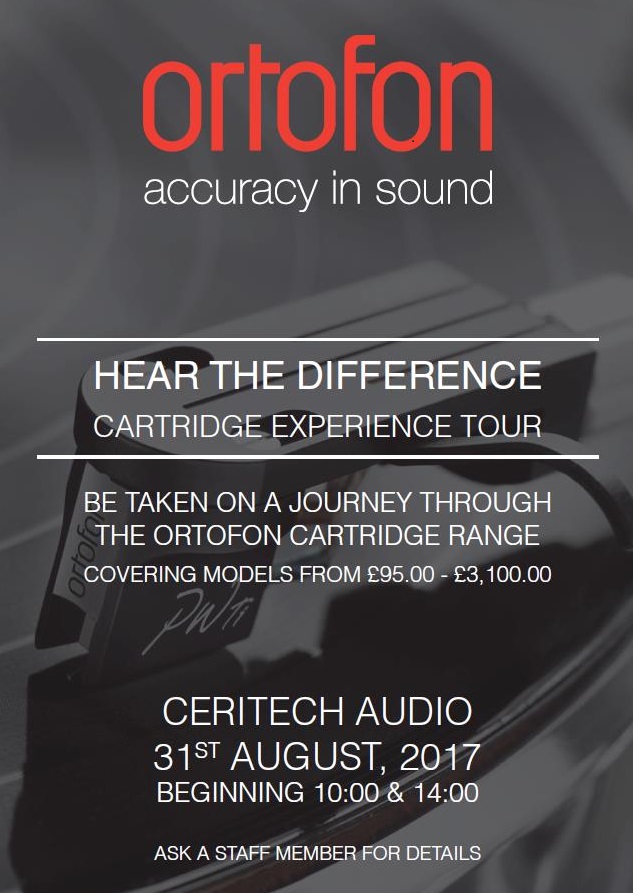 Ortofon are heading off on tour, across the country, they will be joining us for an exclusive event geared towards vinyl playback. The Cartridge Experience Tour will take you on a journey through the Ortofon range, starting with the 2M Red at £95.00 and climaxing with the new high-end MC Windfeld Ti at £3,100.00.
During the event, you will learn more about Ortofon – the world's oldest and most respected manufacturer of phono pick-up cartridges – and also the importance of cartridges in a vinyl hi-fi system. The presentation will also cover the various stages in each Ortofon product series, explaining the difference between Red, Blue, Bronze and Black cartridges across the 2M, Quintet and Cadenza models. The event will end with an extended playback of the new £3,100.00 MC Windfeld Ti cartridge, representing the very best sound you can achieve from a good vinyl hi-fi system.
There will also be an opportunity to talk with analogue experts about specific questions you may have.