Description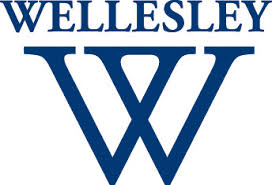 We warmly welcome Richard French, Professor of Astronomy at Wellesley, who will join us for an evening discussion: The Cassini mission to Saturn -- an insider's view of an epic journey of discovery.
The Cassini spacecraft transformed our understanding of this beautiful ringed planet and its entourage of moons. Share an insider's view of the mission, from the project's inception to the final months of up-close exploration of this giant world, with Cassini Mission Radio Science Team Leader Professor French.

We'll start at 6:30pm with drinks and networking; the talk will commence at 7:00pm and will be followed by more drinks and networking. We'll end by 8:15.
The talk is free to Wellesley alums and students; we ask guests to pay £10 toward our costs.
The Wellesley Club UK will also host a small dinner with Professor French after the lecture. We have 16 places available; the cost of the meal will be £40. If you'd like to join the dinner, please sign up here, and choose a starter and main course in the order form.
We hope to see you on June 5th!
The Wellesley Club UK Board
Professor French Bio:
Richard G. French
Louise Sherwood McDowell and Sarah Frances Whiting Professor of Astrophysics; Professor of Astronomy
The sublimely beautiful rings and moons of Saturn and the other giant planets provide a fascinating laboratory for investigating the surprising and often baffling behavior of gravity at work. Using observations from spacecraft and Earth-based telescopes, my students and I explore the dynamics and structure of the rings of Saturn and Uranus, the chaotic orbits of their small satellites, and the atmospheres of all of the giant planets. We travel across the globe to observe Pluto's tenuous atmosphere as well, and have embarked on a study of Pluto's bizarre weather and climate.
I've been a team member of NASA's Cassini mission to Saturn since 1990, and if all goes well, the spacecraft will continue to orbit Saturn until its planned fiery death in 2017 when it will crash into the giant ringed planet. I enjoy collaborating with colleagues from around the world, a reminder that we are common inhabitants of spaceship Earth with a deeply shared wonderment about the world we inhabit.
I chose the life of an astronomer over that of an opera singer, but I still love music and the allied arts. I enjoy mountaineering, paddling, bicycling, and photographing my travels around the world. I love to cook, to study languages, and to learn about the obscure origins of words. Someday, I'll spend the entire summer (re)reading Moby Dick, Shakespeare's plays, the philosophy of science, and eventually all of Simenon's mysteries in French.
For more information, please see https://www.wellesley.edu/astronomy/facultystaff/french
---
The Club continues to use its "CHOOSE YOUR OWN DUES" plan. (For some guidance, the range is normally between £5 and £50). All funds go directly towards the Club's events such as Thanksgiving, communications, lectures, etc. Without your contribution through dues, we'd be unable to put on important events such as this one, or the Thanksgiving dinner. Please consider paying something toward annual dues when you register for this event. Thank you!