Revisiting the Sustainable Development Goals to be Fit for Purpose for the 2020s: Post-Covid Priorities and Possibilities
About this event
The Centre for the Study of Global Development's Inaugural Lecture
Keith Lewin is Emeritus Professor of International Development and Education at the University of Sussex. He will deliver the inaugural address for the Centre on 24th June 2021. Keith will speak on how the framework for development needs to evolve during the UN's decade of action for Sustainable Development through to 2030. It is now more than 5 years since the Sustainable Development Goals (SDGs) were agreed by UN member states and it is already clear that some of the goals will not be met and others need to be changed. Covid has disrupted progress but has not altered the fundamental challenges that will preoccupy countries at different levels of development. The SDGs need reframing to reflect the realities of an increasingly differentiated world where global goals have to be balanced with varied national priorities, equifinality is a precondition for ownership, and time is running out to commit to achievable outcomes that support sustainable futures. The challenges include reconsidering relationships between "target setters" and "target getters", making better use of historic and dynamic evidence to inform decisions, understanding financial and demographic challenges and appreciating the strengths and limitations of the architecture for external assistance. Narratives from educational development will be used to illustrate key issues for revisiting the SDGs.
Keith Lewin has published extensively on education and development since the early 1970s and has worked across the developing world on assignments for the World Bank, DFID/FCDO, the Commonwealth Secretariat, Australian Aid, UNICEF, UNESCO, GIZ, SIDA and the African Development Bank and other major bilateral and multilateral aid agencies. He has been a senior technical advisor to Ministries of Education in many countries in Sub-Saharan Africa and in South and South East Asia. He was directly involved in the development of the architecture of UN led Education for All agenda from the 1990s and in the development of SDG4 for education post-2015.
Details of how to join will be sent to you 2 days before the event.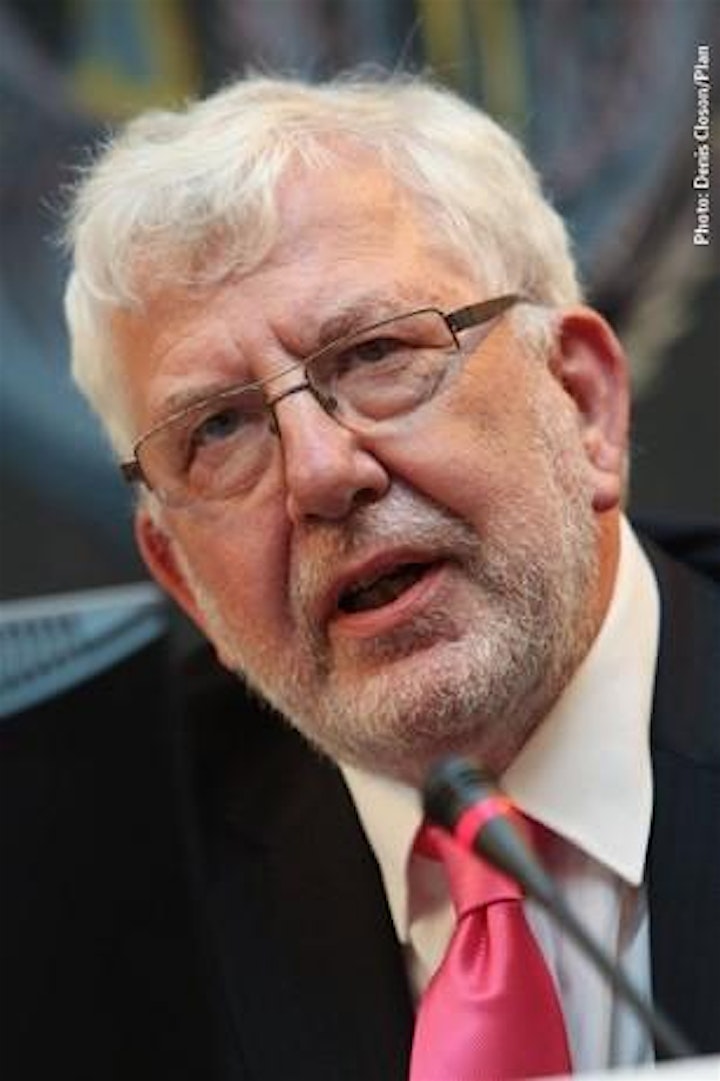 Organiser of The Centre for the Study of Global Development's Inaugural Lecture
The Open University (OU) is the largest academic institution in the UK and a world leader in flexible distance learning.
Our mission is to be open to people, places, methods and ideas. We promote educational opportunity and social justice by providing high-quality university education to all who wish to realise their ambitions and fulfil their potential.
Since it began in 1969, the OU has taught more than 1.8 million students and has almost 170,000 current students, including more than 15,000 overseas. Through academic research, pedagogic innovation and collaborative partnership we seek to be a world leader in the design, content and delivery of supported open learning.
Explore our events
Faculty of Arts and Social Sciences
Faculty of Science, Technology, Engineering & Mathematics
Faculty of Wellbeing, Education and Language Studies
The Open University Business School
The Open University Law School
Privacy Notice - Open University Events booked through Eventbrite (pdf)