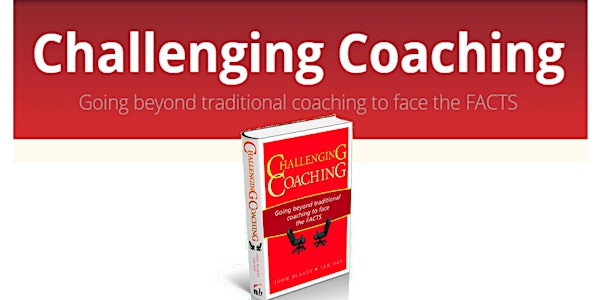 The Challenging Coaching Masterclass: Bitesize 1 - Programme Discount
Event Information
Refund policy
Contact the organiser to request a refund.
Eventbrite's fee is nonrefundable.
Welcome to the world of Challenging Coaching; Going beyond traditional coaching to face the FACTS and deliver high performance.
About this event
"Why should I invest in Challenging Coaching? Well this powerful coaching philosophy and set of tools goes beyond traditional coaching and in today's changing world the FACTS model will allow you to support and challenge yourself and your people so they achieve successful results."
Challenging coaching is the joint work of Dr John Blakey and Ian Day; we believe that executive coaching is a crucial tool for transforming leadership capability. We challenge leaders and coaches to be courageous and be more than they currently are.
Our board level clients told us they loved our challenging coaching style –an approach inspired by our extensive work with business leaders and Olympic medallists.
This online Challenging Coaching Masterclass 'Bitesize' series is delivered by our Partners Katy Mason and Steve McCann uses Zoom technology.
Click on the link below for more information
https://challengingcoaching.co.uk/
The session outline for this Zoom hosted programme is as follows:
Session 1: 10th June 2020 – 10:00-12:00
• Objectives
• Introduction to FACTS
• The Pillars
• Support and challenge matrix
• Contracting
• Practice Coaching
Session 2: 24th June 2020 – 10:00-12:00
• Feedback
• Accountability
• Practice Coaching
Session 3: 8th July 2020 – 10:00-12:00
• Tension
• Systems Thinking
• Practice Coaching
Session 4: 22nd July 2020 – 10:00-12:00
• Courageous Goals
• Team Coaching
• Practice Coaching
• Action planning
Here is some of the feedback we have received from recent events:
"I was surprised at how quickly the day flew by"
"Thank you for a great day ,Really enjoyed it , learned loads and would love to connect too"
"Thanks for a good day everyone. I really enjoyed and took a lot from it."
"Absolutely loved the session"
If you are a Coach or Leader who is committed to delivering high performance then join us for this interactive coaching masterclass that combines cutting edge academic research with pragmatic coaching practice with like-minded other who can support and challenge each other in a confidential setting.
This is also a great opportunity to practice your virtual coaching techniques in a supportive and safe space ready for the new world of work!
Join us to develop your mastery of Support & Challenge for delivering higher performance !
We look forward to working with you.
Steve McCann & Katy Mason
Steve.McCann@trustedexecutive.com
The Trusted Executive Foundation help you drive sustainable and measurable business impact through working with our team's unique combination of board-level commercial acumen and extensive coaching expertise. At the heart of our work lie the proven models and diagnostic tools from our founder Dr John Blakey's acclaimed books, 'Challenging Coaching' and 'The Trusted Executive', together with his prize-winning research on trust, involving real-world CEOs, from one of the UK's leading business schools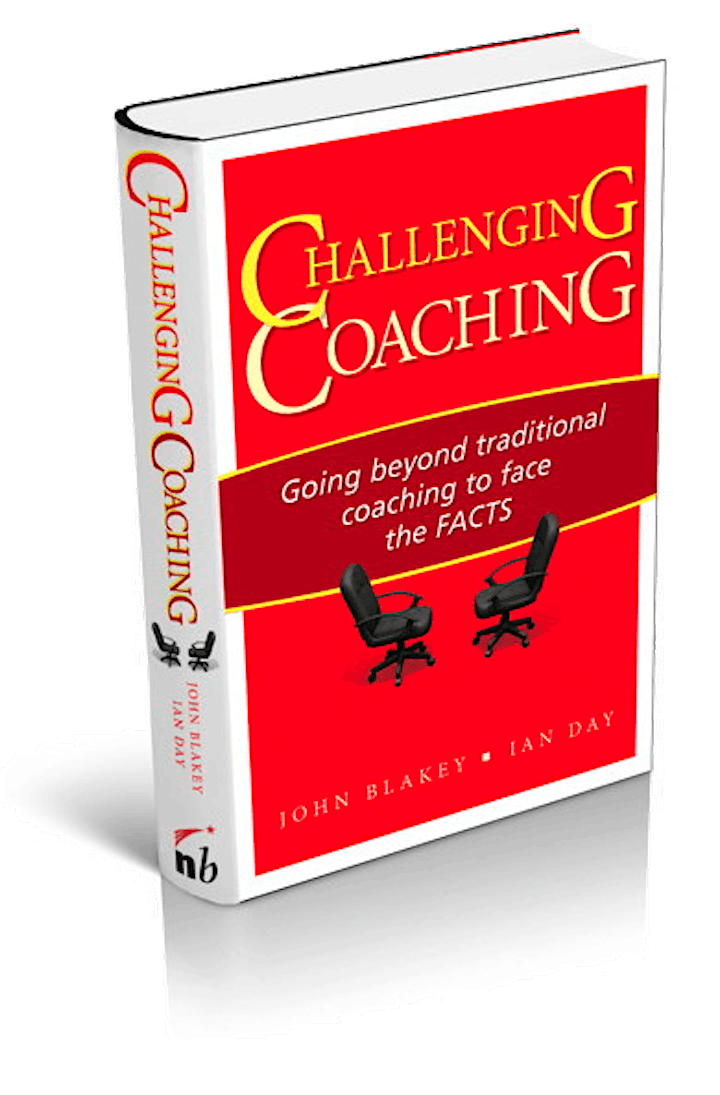 Date and time
Location
Refund policy
Contact the organiser to request a refund.
Eventbrite's fee is nonrefundable.