Event Information
Location
ODEON CINEMA
Bugsby Way
Greenwich
London
SE10 0QJ
United Kingdom
Description

You are invited to the UK premiere of
The Champion Sportsman
John Okafor | Patience Ozokwor | Sandra Achums
Stephan Lohse | Andy Edelblut | Mimi Beaufort-Spontin
Star in this comedy drama written and directed by
AZUBUIKE ERINUGHA
(Writer of "Asylum")

About The Champion Sportsman

John Okafor, Mr. Ibu, as Okoro Ajonuma sneaks into Germany with the very "wrong" passport. With the origin of his weird documents revealed, Okoro seeks ways to manipulate his way through language, legal, financial and even sporting realities! Subtle comedy on migration policy filmed in Berlin, Germany and Okigwe, Nigeria. Starring also Patience Ozokwo, Sandra Achums, Stephan Lohse, Andy Edelblut, Mimi Beaufort-Spontin, Sussane Maierhöfer and others.
The Champion Sportsman UK Movie Premiere
At the Greenwich Odeon, May 10th 2013, 10pm.
Programme highlights:
(1.) 10pm John Okafor (Mr Ibu) and other celebrities walk the red carpet, take pictures, do short interviews etc - the usual Nollywood glamour.
(2) 10.45-11.15pm Guests settle in the cinema.
(3) 11.20pm Live comedy action by John Okafor.
(4) 11.40pm Live music performance by Carol Jiani.
(5) 11.50pm - 1.20am Screening of The Champion Sportsman
The Champion Sportsman
http://thechampionsportsman.com
Facebook: https://www.facebook.com/events/146300228881785/
Twitter: https://twitter.com/ChampSportsman

BUY YOUR TICKETS TODAY AS LISTED ABOVE
Or by calling these ticket retail partners
Collins Archie Pierce 07956 459 258
Amanda Okoli (Kirby PR) 07957 766 778
Pink Enterprizes - 2A Helen Street, Woolwich, SE18 6EP
Mikecaze Global - 32 Herbert Road, Woolwich, London SE18 3SH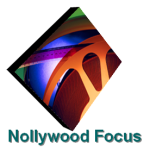 Mad about the African Film!
office@nollywoodfocus.com / 07778 237 987, 07723 904 913

Date and Time
Location
ODEON CINEMA
Bugsby Way
Greenwich
London
SE10 0QJ
United Kingdom