The Changing Landscape of Food & Hospitality - Expert Panel Discussion
What does it take to set up a business in the food & hospitality industry? Hear from our experts who can tell you how they did it!
About this event
Learn & Launch is back for one last event to finish off 2021!
This time, we have teamed up with The Cube at Plymouth University to deliver this two hour panel discussion on 'The Changing Landscape of Food & Hospitality'. In this two hour session, we will hear from our experts on their experiences on setting up their own food and hospitality businesses in Devon.
They will take you through their journeys, challenges and successes so that you can get a better understanding of the industry and how to set up your own business. Questions will be encouraged throughout, so that you can be inspired, motivated and learn from their success! There will also be time for networking at the end.
Our panel includes:

Jack Harman - Co-Founder of the Hutong - Plymouth
Jenna Heasman - Co-Founder of Meat59 - Exeter, Torquay, Newton Abbot
Jim Fortune - Founder of ECO Badge
Laura Scott - Founder of The Conscious Candy Company
Key areas covered in the two hours include:
Biggest challenges in food and hospitality right now
Future trends
Why were these founders successful
What they wished they knew at the start
Top Tips
Their stories and personal journeys
Time for questions and networking with your peers at the end
About Learn & Launch
Learn & Launch is an exciting new mini series of workshops and events that have been designed to give you the full skillset you need to launch and grow a successful business.
They are bite sized sessions of between 1-3 hours and are designed to take the mystery out of starting a business. This series will teach you a mixture of theory and practical skills, all while building your local network. Our workshops will be repeated again in the new year and currently include 'How To Build Your Own Website', 'How To Design Your Own Brand', 'Social Media - Time Management' and many more - follow our Eventbrite to keep up with what we release in the New Year!
Here at Outset, we too have collaborated with some fantastic Plymouth based organisations to deliver this series. Celebrating the breadth of expertise and experience on offer within the city, we are all here to help accelerate your business journey!
Other Information
Please be advised that while the workshop is free of charge, we will ask you to fill in a registration form, if you are not already a client of ours, as well as a session feedback form. As a fully funded program, we are set up to support entrepreneurs and this paperwork enables us to track our progress, measure our impact and continue providing you free services.
Please note, to be eligable for this event you need to be a Plymouth resident.
Please see the attached map for the location of the Rolle Building. This discussion will be held in room 116.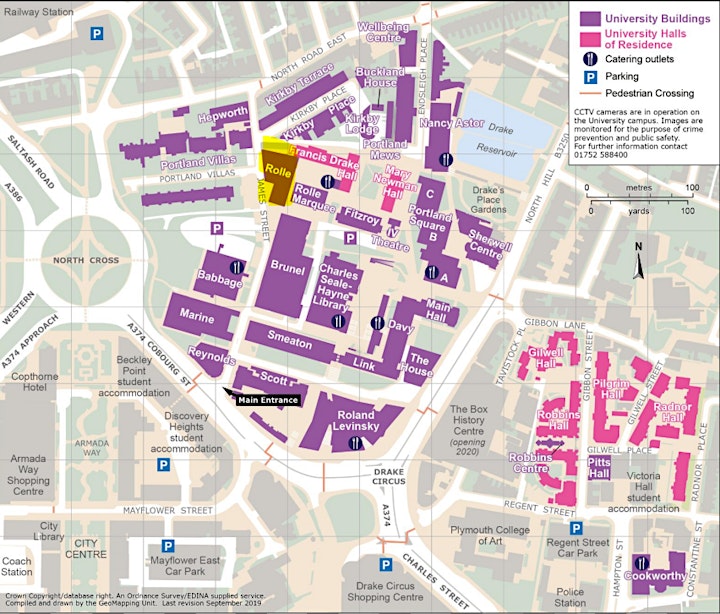 Organiser of The Changing Landscape of Food & Hospitality - Expert Panel Discussion
Thinking about starting a business in the city? Our Outset service is here to help providing you with start-up support and access to funding, a wide range of fast track training workshops and events, e-learning, mentoring and 1:1 advice. Our team will take you through the start-up journey and give you all the tools, knowledge and confidence you need to make your launch a success, and also connect you to a supportive community of other local new business owners and partners.
We first launched our Outset programme in January 2010 and for over a decade have been working in close partnership with Plymouth City Council to provide business start-up and growth support for the city's residents. Post-Covid this support is needed like never before and we are fully committed to helping even more people achieve their dreams of starting their own business! This suite of training is funded by Plymouth City Council.