We're back in Cheltenham for another great day of spiritual and holistic wellbeing at an amazing venue
About this event
We're back at the fantastic Pittville Pump Room in Cheltenham for another celebration of all things mind, body and spirit
This year we have over forty fantastic exhibitors, plus thirty great talks and workshops (see list below) across the entire mind body spirit wellbeing genre.
Our exhibitors, speakers and teachers specialise in spirituality, self-help, well-being, healing, mindfulness, philosophy, holistic and alternative therapies, paganism, shamanism, psychic readings, mediumship, clairvoyance, astrology, numerology, healthy living and eating, movement, dance, yoga and massage beauty.
More details , here: https://www.facebook.com/events/772722716695494
HOW TO GET THERE
Parking onsite, please use East Approach Drive entrance. Park and ride service available at Cheltenham Racecourse, 2 minute bus-ride away. Details here: https://www.gloucestershire.gov.uk/transport/park-ride-gloucester-and-cheltenham/
BY BUS
National Express coaches serve Cheltenham Bus Station. This is located in the centre of Cheltenham, two miles from Pittville Pump Room.
Local bus services operate in and around the town, with Stagecoach's routes 99 and D passing Pittville Park. Bus from Cheltenham Spa train station and from Cheltenham Town Centre https://www.stagecoachbus.com/timetable
BY TRAIN
The nearest station is Cheltenham Spa. This is three miles from Pittville Pump Room and taxis are readily available from the station. Stagecoach's Service D also runs regularly from the train station past Pittville Pump Room. For timetable information, please check Stagecoach's website.
BY CAR
Cheltenham is located off junctions 10 and 11 of the M5 and on the A40 from London & Oxford. Please be aware you can only exit at junction 10 in a southbound direction, and can only access the M5 at junction 10 if you intend to travel on the northbound carriageway. Pittville Pump Room is signposted from all main routes. It is two miles north of Cheltenham town centre. The easiest route is to head out onto Evesham Road (A435) and Pittville Pump Room is on your right coming from the town centre or your left coming in and out of Cheltenham.
This event will adhere to covid-19 guidelines and procedures, as decided by government at the time of the event. https://www.gov.uk/coronavirus
Talks and workshops (free with entry to the show)
OVAL ROOM
 12.20 – 12.40 'Looking at other reasons for Anxiety, Autism and PDA (Pathological Demand Avoidance' Nicola Reekie: the PDA Space
 12.50-1.10 'Choosing Your Ideal Reality' Michelle Gordon: Author, Creative
 1.20-1.40 'Talking with Angels' Amanda Hart: Intuitive Consultant, Speaker and Author
 1.50 -2.10 'The Mystery of Midlife Mayhem for Women' Emma Wilkinson: AgeHacker, Ageing and Midlife Coach
 2.20-2.40 'Reincarnation and the Release of Karma' Teresa Brown: Spiritual Teacher, Author
 2.50-3.10 'Three Powerful Ways you can use your Brainwaves to thrive and survive in the 2020s' James Houghton: Havening Practitioner.
 3.20-3.40 'The Heart Knows What the Mind Cannot See' Toby Negus: Artist, Author, Spiritual Teacher
 3.50- 4.10 'All About the Feeling. Three Point Connections to You and Your Spirit Team' Diane Lytollis: Intuitive and Professional Life Coach
WEST ROOM
 12.20– 12.40 'How to Read Your Own or Someone Else's Hand' Lynda Martin: Palmist
 12.50-1.10 'Way of the Wyrd'. John Odinsson Dyke: Shaman, Medium
 1.20-1.40 'The radial pursuit of joy' Roberta Smart: Intuitive, Author and Speaker
 1.50 -2.10 'How to Read Using Dice' Stephen Thornton: International Medium
 2.20-2.40 'Bach Flower Remedies, Easy Home Selection' Julie Boseley: Holistic Therapist
 2.50-3.10 - Never say goodbye' Patricia Brooks: Psychic Medium
 3.20-3.40 Comedy workshop with Roberta Smart
 3.50- 4.10 'Messages' Gloria Sargood, Clairvoyant Medium
 4.20-4.40 'The Foundations of Self-Healing' William Gee: Healer: Holistic Therapist, Author
EAST ROOM
 12.20-12.40 Dissolve and Resolve emotions. Lyz Scanlon: Healer and Therapist
 12.50-1.10 Shamballah, a time when everyone is spiritually awake, living and embodying their purpose. Annie Riley: Healer and Spiritual Teacher
 1.50 -2.10 'Why are You Here on Earth' Denny Dakin: Spiritual Teacher
 2.20-2.40'Fibre Your Diet' Caspar Chamberlain, Nutrition Adviser
 2.50-3.10 'What is energy clearance and how it could change your life?' Brian Casey: Quantum Energy Consultant
 3.20-3.40 'Iridology, what do your eyes tell you about your health' Ron Prescott: Iridologist and Nutritionist.
 3.50- 4.10 'The Missing Step of Manifesting' Alex MacLean Milner: Whole-istic Coach
OUTSIDE IN PITTVILLE PARK
 12–12.30 Qigong with Karen Soo. Qigong is a centuries old system of co-ordinated body posture and movement, breathing and meditation used for the purposes of health, spirituality and martial arts training.
 1-1.30 – NioDance with Helene Su: Health and Wellness Consultant, Somatic Movement and Dance Practitioner
 2-2.30 Nia workshop with Claire Lewis. Nia is a sensory-based movement practice that draws from martial arts, dance arts and healing arts
 3-3.30 Chi-Do with Annie Riley. A simple moving meditation that revitalises centres and brings light into your aura.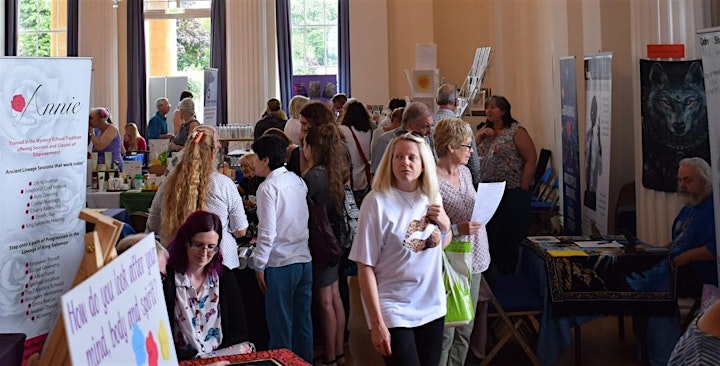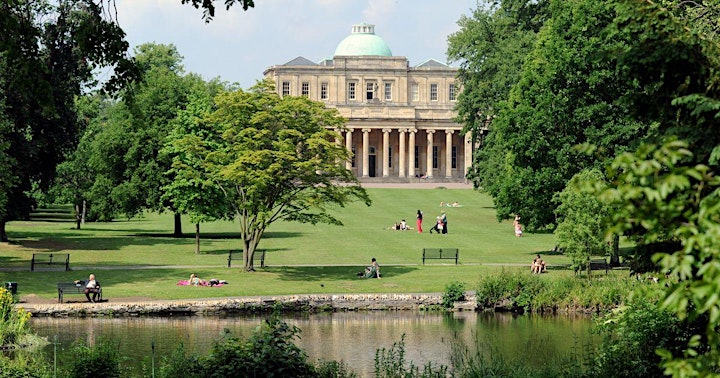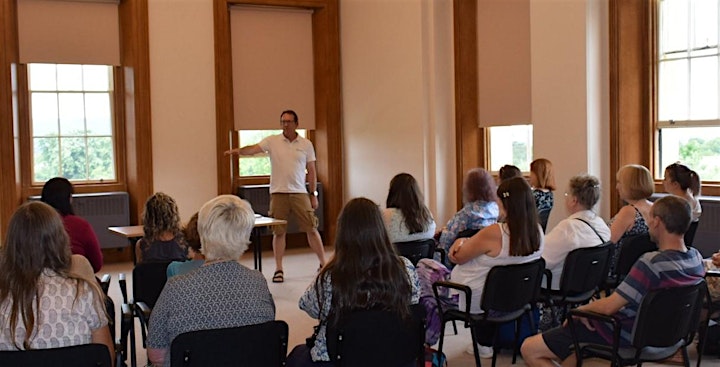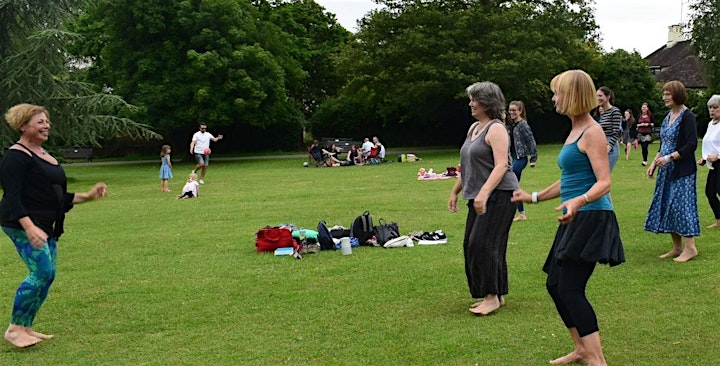 Organiser of The Cheltenham Mind Body Spirit Wellbeing Show
Mind Body Spirit Fayres and Shows, Psychic Fayres and other Events around Bucks, Oxon and Gloucestershire.
Julie is a Reiki Master/Teacher, with 20 years spiritual experience.  She has been running psychic fayres and mind body spirit shows since 2017.  
 https://www.facebook.com/pg/deerspiritevents/events/?ref=page_internal