The Chic Celebration Show

Sunday, 25 May 2014 from 18:00 to 22:00 (BST)
Event Details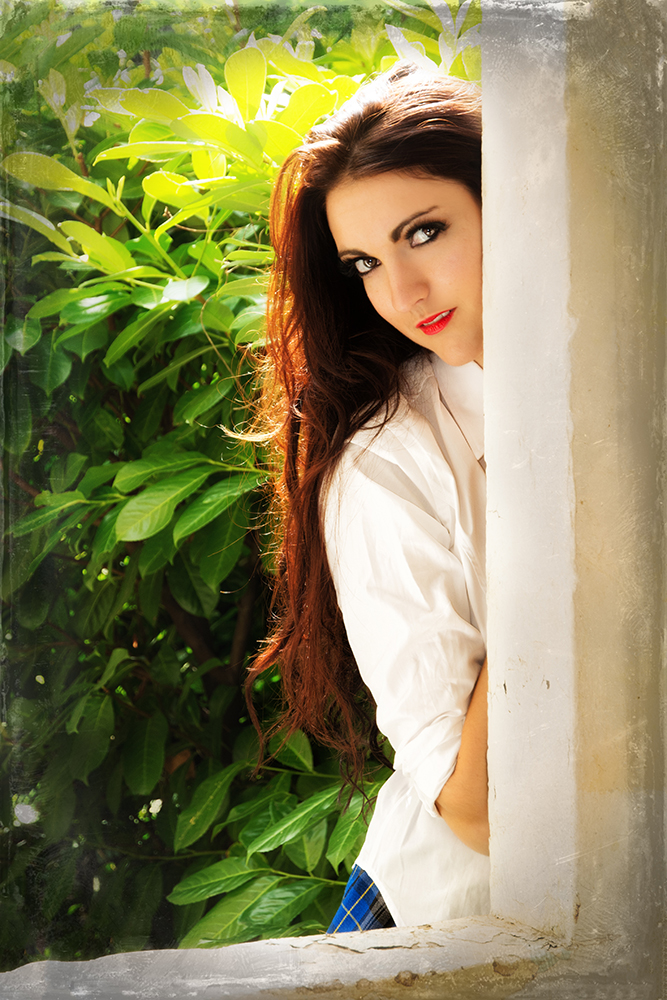 The Chic Celebration Companyis bringing OXFORD luxury Italian designer Style for an exclusive Fashion Night. Shows featuring:
Amelia WATT Miss Oxford and Guest Artist DEO FAVENTE
Music provided by THE HI-LIFE FAMILY & MISS MONEY PENNY
The event will be kicking off in style, launching with its biggest ever fashion
Showcase, 'The Chic Celebration Company First Show'.
There will be exclusive launch night designer, deals, bubbles and DJ sets in the
catwalk. This Night Event is onSun. May 25 2014 Show start at 6pm-10pm
Door opens at 5:30pm  Dress Code: Red Carpet Celebrity Style Night
The event is Worth to attend - your ticket will give you access to a Draw 
Tell your friends, colleagues and family who love to shop - this is a VERY RARE opportunity to shop such exclusive Fashion.
Event Sponsors include Chateau Gateau, Lenie's Revival, Studio Blanco, Feel Fit, Rick's Oxford Golf Club, TaxAssist Accountants Oxford.
When & Where

Oxford Golf Club
Hill Top Road
Oxford
OX4 1PF Oxfordshire
United Kingdom


Sunday, 25 May 2014 from 18:00 to 22:00 (BST)
Add to my calendar
Organiser
Select the AFROShow Fashion and exhibition Packages and Let's Celebrate African Fashion Culture and Diversity.
RUNWAY & EXHIBITION
The AFROShow's purpose is to celebrate African fashion and its cultural roots but also enable the local community to connect with culture through design. The project will support sharing of fashion knowledge and initiatives as well as celebrate the rich diversity that is such much a significant part of Oxford's unique character.
After two very successful years, AFROShow has truly made name for it and is known to be a great cultural event in Oxford, with its different fashion runways, exhibition and workshops.  AFROShow continues to grow in strength and popularity.  The platform was created in 2016 by Laure Sylvie Loutala Mpolo (Founder and CEO) to help small businesses to reach a bigger audience, generate media attention, network and sell their products to our community and its guests. Slowly gaining national and international designer's attention, AFROShow 2018 promises to be the best yet. A not to be missed!!
AFROShow  (Oxford, United Kingdom) is an exciting and dedicated Fashion Platform creating fully choreographed Runway Fashion shows, Event Management, Corporate Events and Exhibition. Combination of Image Branding and marketing fashion through the use of Runway Fashion shows.
AFROShow offer full internal event specialist services around event planning and logistics, creative development and design, production and technical services. We are driven by our vision to create unique mind-blowing events.
We believe in the power of creativity to change the way people think and feel about fashion shows. We work closely with our clients to create a Runway Show that targets your customers to generate brand awareness.
Every step is taken to tailor and capture the Brand Identity of our clients, full concept and strategy, Look, Style and Image building of your Brand. From an established designer to start up stylist, from casual to haute couture, turning it to a catwalk celebration fashion. AFROShow can work within any budget, from massive launch to smaller exhibition. That is what makes us unique.
AFROShow combines the following :
Staging and Design,
Lighting, Sound,
Special effects,
Props and Backdrops,
Multi-media production and publicity.
We offer a range of event staging and audiovisual services to tailor ideas and create solutions specifically to meet each client's need. From STYLING (stage sets, props and accessories), DESIGN (set design, multimedia and screen content) through to TECHNICAL ( audio, vision, lighting) and DIGITAL SERVICES (Webcasting and Video Production services.
Our experience in delivering events means we have the technical expertise and creative know-how to really understand what it takes to deliver memorable events.
STAGING
We have a unique service that combines technical, styling, and design services with the latest in digital and social event media. Staging can be designed to fit any space, area or room. We often work with a stage and runway design, in a T shape, which makes the show larger and more appealing from an audience point of view. Simple long Runways are also very popular for a sleek look. Depending on the venue and concept for your Show.
The concept and branding of your RUNWAY show are carefully thought out, planned and executed to combine the stage, lights, models and music to harmonise together with your brand name. With fresh ideas, imagination and vision, we make your Runway unique to appeal to your customers and target market.
The Styling, Fashion Coordination, Accessories, Hair & Makeup comes together to accentuate each garment and outfit.
PUBLICITY
At AFROShow, we pride ourselves on the contacts we have generated from the beginning, to have your runway aired on YouTube Channel, Social Media, Fashion Blog. The AFROShow can also arrange marketing support, including Printing. 
LIGHTING
From creating the production timeline to operating and calling the show on the day. From projectors and screens through to rigging, The  Runway Productions know how to convey your message in the most compelling way possible.
We ensure a more consistent outcome and the best use of your budget. We know how to create the best impact at your event and truly bring "the vision " to life.