Take a walk with Alex Begg of Wild.NG and find out about trees growing locally.
About this event
Take a walk with Alex Begg of Wild.NG and find out about trees growing locally – the benefits that trees provide; why we should cherish them; and how to find locations to successfully establish new trees.
Trees have surprising faculties whose discovery has given way to the fascinating hypothesis of 'plant intelligence'. Boasting sensory and memory capacities, as well as communication skills, they exist in symbiosis with other species and exert a climatic influence - which could be the answer to many environmental problems.
During the walk we will discuss how the changing climate is affecting both existing trees and new trees. Together, we'll consider what species we might consider planting and how we might need to plant trees differently in the future. We'll explore how trees – with lifespans much longer than our own – challenge how we think about urban nature, and consider how intimately entangled they are with human world.
The Chimera Plantarium weekend
2–3 October 2021
During 2021, artist Chiara Dellerba undertook a period of research to expand her ongoing project The Chimera Plantarium. She has tested out a model for working with local people in Radford and Lenton to map, rethink and redesign public places from the perspective of plants plants - with the ultimate goal of revealing the beauty and biological wealth of these great protagonists of the living world.
The Chimera Planetarium Weekend will present this research through a series of activities, bringing together different people to share their knowledge around plants, city planning and collaborative design.
Book for just one session or join us for the whole weekend. All events are free, but places are limited and booking is essential. If you have any questions or access needs please contact rebecca@weareprimary.org
Chiara Dellerba
Chiara Dellerba is an artist based in Nottingham. Her work focuses on ecology, slow down and collective-care practices and their civic impact on society. She makes installations, interactive performances, collaborative-based works and books as toolkits to investigate the city, the environment and the future of our society. In 2017 she co-founded F-L-A-T-5, an interdisciplinary research space which explores domestic narratives and place making dynamics.
In 2019, she founded Zona Planetaria, a research-based residency programme which promotes slowing down and contemplation as practices in which caring, resting, suspending can be reclaimed as political acts by and for everyone.
Her work has been exhibited across different countries: Marilena Bonomo (Bari), Macro Museum (Rome), Alessandra Bonomo (Rome), Sara Zanin (Rome), Onetwentyeight gallery (New York), Kiyomiyamagishi (Nagano, Japan), Attenborough Arts Centre (Leicester), Mac (Birmingham), NAE (Nottingham), 58th Venice Biennale (Venice). Her current work is focused on the development of the Chimera Plantarium, a multidisciplinary investigation program on urban spontaneous plants and their contribution in rethinking and redesign public places.
Wild. NG
Wild.NG aims to aid nature's recovery where we live in Nottingham, by creating active communities, street by street. We want to inspire a new energy of action for nature and create extraordinary opportunities, which are positive for local people and the natural world. We host events, lead on campaigns, share knowledge and connect communities.
Wild.NG is a volunteer led project, for local people and led by local people. Based in the north of Nottingham city (Carrington, Sherwood, Forest Fields, Basford, Mappery and St Ann's), we also link up with Nottinghamshire Wildlife Trust to share ideas, knowledge and skills.
Alex Begg is a member of Wild.NG and for his day job manages trees owned by the city council.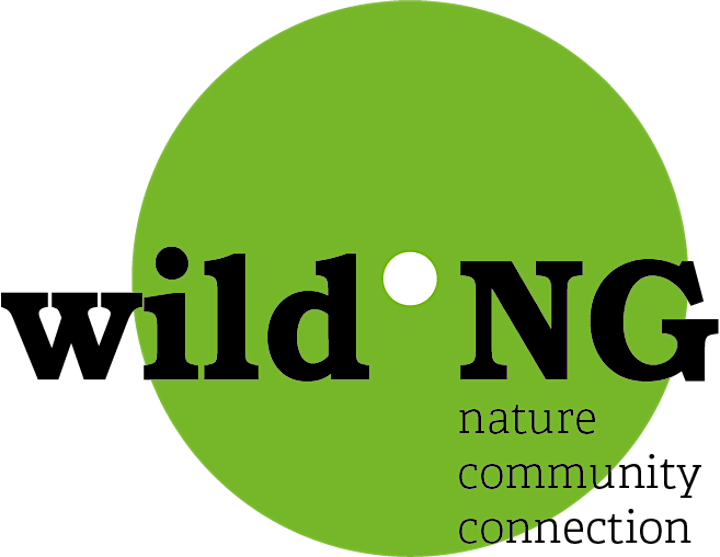 Organiser of The Chimera Plantarium Weekend | Tree ID with Wild.NG