Location
SN14 6RJ
HardenHuish School
Chippenham
SN14 6RJ
United Kingdom
The ultimate motivational evening. Triumph by walking barefoot over hot coals to end homelessness.
About this event
Welcoming those who want to take a stand against homelessness.
Can you stand the heat? Are you brave enough? Would you like to have a huge sense of achievement? Or like to build self-belief and prove to others how fearsome you are?
Whatever your motive this is a truly breathtaking opportunity to challenge yourself and push your self-belief to the limit! Although not for the faint-hearted we will be with you every step of the way (no pun intended) providing you with quality training from Time for Change ahead of the public event where friends and family will be on hand to cheer you on. Once you have mastered the decision to not let fear inhibit your actions there really is nothing stopping you. And once you have mastered this sense of empowerment what else will you achieve?
With a long history going back centuries across cultures around the world, isn't it time you experienced this ultimate test of faith?
There is a registration fee of £15.00 per person and we encourage all participants to pledge to raise a minimum of £100 per person.
Event, Media, and Sponsorship Enquiries:
fundraising@alabare.co.uk or h.abbey@alabare.co.uk / 01722 346548
Links: www.t4c.org.uk/testimonials/
Why Take Part in the Chippenham Firewalk?
976 homeless people died across the four nations last year. By taking part in The Chippenham Firewalk and fundraising for Alabaré and Homes for Veterans you will be making a difference in the lives of others living in North Wiltshire. Alabaré has recently opened a new home in Chippenham for people in mental health crisis as an alternative to hospital admission, while Unity House in Chippenham provides up to 30-bed spaces for those seeking emergency accommodation or supported accommodation. All funds from this event will go to support Alabaré services in this area.
Together, we can end homelessness.
On the Night
As a group, all participants will receive full instruction by the team at T4C who have spent the last three decades guiding literally thousands of people from all walks of life over hot coals. T4C is recognised as the most experienced UK firewalking instructor.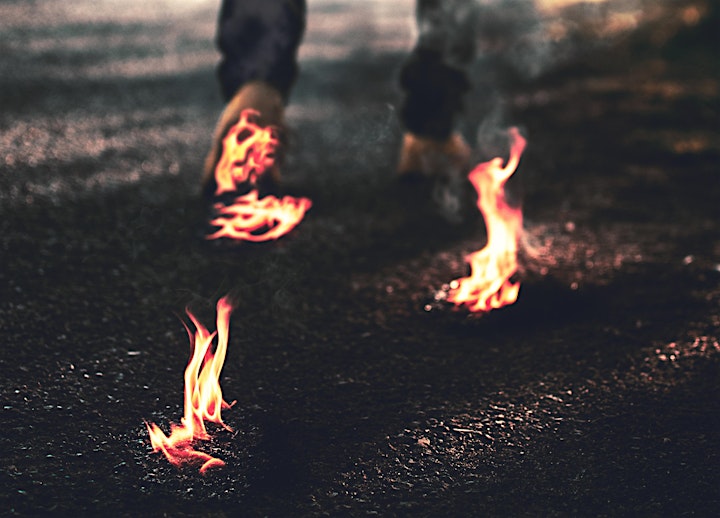 FAQ
Are there minimum age requirements to take part in this event?
Yes, participants need to be 16 years and over. Anyone aged under 18 must provide Alabaré with a signed consent form and photograph permission form; please contact h.abbey@alabare.co.uk for these forms. Everyone under 18 must have both signed by their parent or guardian. Anyone under 18 must come with an adult who has agreed to be responsible for their welfare throughout the event.
How can I contact the organiser with any questions?
Please contact Hannah, Fundraising and Events Administrator, if you have any questions about the event. (Please be advised Hannah's working hours are Monday – Thursday, 09:00 – 14:45).
How do I pay in my sponsorship money?
In line with COVID guidelines, we would be grateful if you could pay your sponsorship money online, to minimise cash handling. If you have set up a Just Giving or Give.Net page, then the money you have raised will come directly to Alabaré and you do not need to do anything more.
If you need to pay your money to us via BACS or PayPal, please let us know by email to Emma at e.jeffery@alabare.co.uk.
Additionally, you can send us a cheque to Alabaré Christian Care and Support, Riverside House, 2 Watt Road, Churchfields, Salisbury, SP2 7UD. Please make cheques payable to Alabaré Christian Care & Support and include your sponsorship forms and write your name or the name of your organisation plus your contact address on the back of the cheque.
Do I have to give my full contact details?
Yes - this is vital for us to be able to comply with Health and Safety requirements, and so that we can contact you in the event that we need to provide you with any additional information or to notify you of changes.
If you sign the Gift Aid form, so we can claim an extra 25% at no extra cost to you, we have a legal obligation to provide your full HOME address.
Will this event be COVID safe?
Your safety is our priority. We will be carrying out this event in accordance with government guidelines at the time, and we will keep you updated with any changes as the government advises of them.