The CIPR Northern Conference 2013 - Power to the People Wednesday 19 June

Wednesday, June 19, 2013 from 9:00 AM to 6:30 PM (BST)
Event Details
'Power to the People' is the theme for the 2013 Northern conference which will take place in NewcastleGateshead. In a post-Leveson world where the traditional media is on the back foot and social media is everywhere and all seeing, the opportunities and challenges for professional communicators have never been greater.
 Join us in June 2013 for a one-day conference focusing on how organisations and PR practitioners are getting to grips with the new media landscape and coming to terms with the ever-increasing range of skills you need to communicate effectively with your customers and stakeholders now that it is the people who are taking control.
There will be a packed schedule this year with a diverse range of keynote speakers, two unique panel sessions and the opportunity to network with exhibitors so delegates will be able to make the most of their time and really benefit from attending.
Delegates will also be able to enjoy the great facilities available at the Great North Museum Hancock and join an informal drinks reception to close the event whilst taking in the stunning surroundings of the Museum.
Now in its 12th year the objectives of this high profile event are to provide outstanding learning and networking opportunities for PR professionals through a mixture of challenging keynote speeches and practical master classes and workshops. The event is open to members and non-members alike.
The Programme for the Conference includes guest lectures from:
The campaign for press accountability is a vivid example of people power at work. Without public    pressure and without the engagement of victims of press abuse, it is unlikely that the politicians would have acted. It's also a vivid example of the impact of good journalism, and it now promises to deliver not only fairer treatment for the public but also a healthier culture for British journalists across the press industry.
How People Can Bring About Change: A Campaign for Justice for the Hillsborough Families
The impact on the family as the world's press came to their door and the simple rules used to manage the situation. The Streisand effect and how banning Matha's blog resulted in even more traffic.
Why Leveson could not take on Twitter
John McAndrew, Executive Editor, Sky News
       Headlines, analysis and top stories from business, politics, entertainment and more.
       Reputation research as a fundamental agent for change
Public Communications that serves, informs and inspires, this session will focus on new approaches, campaigns, training and evaluation of government communications.
Digital PR: Measuring What Matters, How to find and report on the metrics that reveal if you're really hitting your goals.
There will also be the opportunity for delegates to get the inside track on Share This Too from eight of the contributing authors in advance of the new book's release date on Friday 20 July 2013:

Share This Too is a development of the digital leadership provided to the profession by the CIPR Social Media Panel and like-minded colleagues. The book covers 36 different areas of development in the profession written by industry-leading practitioners.
Share This Too Panel Session One:  Chaired by Rob Brown, co-editor of Share This Too, Managing Partner, Rule 5 and author of Public Relations and the Social Web. Panellists include:
Hanna Basha, Partner, PSB Law, 

Solicitor specialising in defamation and privacy;
Dom Burch,

Head of Corporate Comms and social media

,

Asda;

Stephen Davies, Director, Ruder Finn

Share This Too Panel Session Two:  Chaired by Stephen Waddington, co-editor of Share This Too, co-author of Brand Anarchy and European Digital and Social Media Director at Ketchum. Panellists include:
Jed Hallam, Head of Social Strategy, Mindshare

Adam Parker, CEO, Realwire

Robin Wilson, Digital PR and Social Media Director, McCann Erickson
The day will also include contributions from CIPR North East Chair Chris Taylor and CIPR CEO Jane Wilson as well as a special session from this years headline sponsor.
Make sure join the conversation in advance of the event using #CIPRNC
For additional information or to discuss the CIPR Northern Conference in more detail please contact Paula Kelsey or a member of the Cloud 9 Event Management Team
P.         01158 419699             E. paula@cloud9em.co.uk                                         
M.        07774 741883             T. @Cloud9em                                               
Cloud 9 Event Management Ltd | 5 Kingsway | Radcliffe on Trent | Nottingham NG12 2EB
Cloud 9 Event Management has been appointed as the official Event Management Agency and is working with the CIPR North West, CIPR Yorkshire & Lincolnshire and CIPR North East Regional Groups for the duration of the 2011, 2012 and 2013 Northern Conference schedule.
Additionally for the first time, all Delegates will be invited to join a specialist group on LinkedIn to stay up to date with the latest news and engage with fellow delegates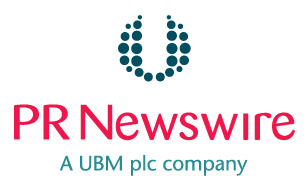 When & Where

The CIPR Northern Conference 2013
Great North Museum Hancock
Barras Bridge
NE2 4PT Newcastle Upon Tyne
United Kingdom


Wednesday, June 19, 2013 from 9:00 AM to 6:30 PM (BST)
Add to my calendar