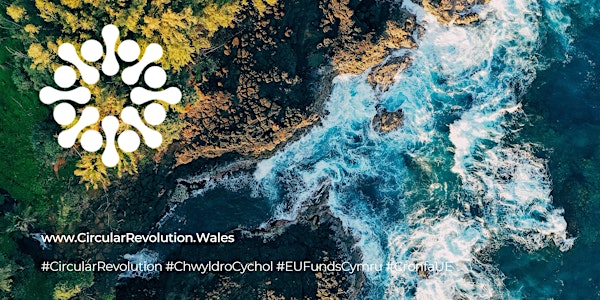 The Circular Revolution in Wales 2022 / Chwyldro Cylchol Cymru 2022
Location
The National Waterfront Museum
Oystermouth Road
Maritime Quarter
SA1 3RD
United Kingdom
A conference bringing together companies in Wales looking to improve their circularity
About this event
Welcome to the Circular Revolution!
This event is free and open to any businesses within Wales interested in exploring circular economy principles in their products, services and operations.
The day will be packed with talks, panel discussions, workshops and facilitated networking sessions all focused on understanding the Circular Economy opportunity for Welsh Businesses.
Agenda:
9:30 - Welcome Address
9:45 - Keynote Speakers
10:15 - Panel Session
11:15 – Lightning Pitches and Facilitated Networking
12.15 - Lunch
13:15 - Panel Session
14:00 – Workshop Session
16:00 - Access to Funding Talk
16:15 - Closing Address
See you there!
_____________________________
Am y digwyddiad hwn
Croeso i'r Chwyldro Cylchol!
Dyma ddigwyddiad am ddim sydd ar agor i fusnesau yng Nghymru sydd â diddordeb mewn archwilio egwyddorion economi gylchol yn eu cynnyrch, eu gwasanaethau a'u gweithrediadau.
Bydd y diwrnod yn llawn sgyrsiau, trafodaethau panel, gweithdai a sesiynau rhwydweithio wedi'u hwyluso sydd oll yn canolbwyntio ar ddeall cyfleoedd yr Economi Gylchol i fusnesau yng Nghymru.
Agenda:
9:30 - Anerchiad Croeso
9:45 - Prif Siaradwyr
10:15 - Trafodaeth panel
11:15 – Brolio Cyflym a Rhwydweithio wedi'i hwyluso
12.15 Cinio
13:15 - Sesiwn banel
14:00 – Gweithdy
16:00 - Sgwrs Mynediad i Gyllid
16:15 - Anerchiad i gloi
Gwelwn ni chi yno!