About this Event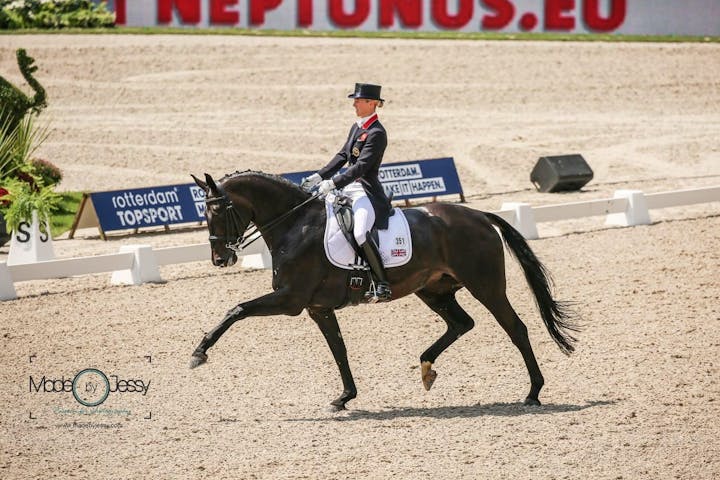 The Cirencester Ladies 18-Goal Final is guaranteed to provide a thrilling afternoon of polo for everyone. The event opens at midday and we have a very special star attraction not to be missed at 2pm! Twice Olympic medalist, Laura Tomlinson, will be running a dressage demo! Following this at 2.30 will be the Ladies 18-Goal Final.
The event is open to everyone and the Club warmly welcomes non-members, who can buy a ticket for the day on the gate. It is an unforgettable and fabulous family day out all round, and set in the grounds of the beautiful Bathurst Estate, the surroundings are spectacular!
After the last game, Eat Wild will be cooking up a delicious Asado and the British Polo Gin bar will be open!
TICKETS
General Admission Picnic Passes are just £5 per person. If buying a Picnic Pass, you can either bring your own picnic or eat from the delicious food stalls in the trade village.
WHAT TO WEAR
Dress code is smart for the Member's Enclosure, and casual for the picnic areas. For ladies, it is best to wear shoes suitable for walking on grass. If the weather is hot, it is a good idea to bring hats and suncream as there is little shelter for people picnicking.
DOGS
Well-behaved dogs are very welcome at Cirencester Park Polo Club, but please do not allow them to stray and please clear up after them.
TREADING IN THE DIVOTS
The long-standing tradition of 'treading in the divots' halfway through each game is always great fun - visitors, including children and dogs, all congregate on the field to tread back in the clumps of turf kicked up by the ponies' hooves during play. The commentator will also announce when to tread in the divots.
SAFETY
Polo is a very fast sport, especially at this International level, so it is very important that ALL spectators (and dogs) stay behind the safety lines during play.