Location
Loyens & Loeff (Amsterdam Office)
300 Parnassusweg
1081 LC Amsterdam
Netherlands
Refund policy
Contact the organizer to request a refund.
Eventbrite's fee is nonrefundable.
The second edition of The Class Regional Forum series will take place in Amsterdam and cover the saturated Dutch and Belgian markets.
About this event
Join us as we delve into the Dutch and Belgian student housing markets to discuss the similarities, nuances, and opportunities within each country.
Market Update | The State of Student Living: The Dutch and Belgian student housing markets are characterised by a severe shortage of PBSA. In the Netherlands, only 12% of student accommodations are privately owned and operated, whereas in Belgium the figure is even lower at 9%. Because the Netherlands has been embroiled in a housing crisis for over a decade, students have been relegated to the bottom of the priorities list, after other residents such as young professionals and families.
In Netherlands, the housing crisis at large has pushed student housing specifically down the list of priorities. Furthermore, commercial PBSA remains shrouded in stigma for being expensive. When it first came on the scene, commercial student housing took off in the Netherlands. However, in recent years, tenders have become exceedingly harder to get.
Is Belgium experiencing similar challenges, or are things different south of the border? What impact will the Dutch National Action Plan have regarding the future of PBSA in the Netherlands? We unpack these pressing questions in our session in Amsterdam on 16 June, and invite you to join this insightful conversation.
Focus Theme | Policy Reform: In what ways do housing policies influence students' access to housing, and in turn, their success in university? Delve into the complex intersection of governance and systems change to discover how policy-makers and operators are disrupting yesterday's conventions in pursuit of wider availability, quality, and affordability of student housing options.
THE CLASS REGIONAL FORUM
Netherlands & Belgium
10.00am – 12.45pm* | Site Tours
1.00pm - 2.00pm | Loyens & Loeff Tax and Legalities Q & A
(limited capacity - 25 max. first come, first served )
2.00pm – 2.45pm | Networking Lunch
2.45pm – 3.00pm | Welcome Remarks
3.00– 3.50 | Panel Discussion on Internationalisation of the Netherlands and Policy Reform
3.50pm – 4.20pm | Break & Reception
4.20pm – 4.45pm | Data Insight from Knight Frank
4.45pm – 5.30pm | Panel Discussion
*The times for the site tours are indicative and may change.
Date: Wednesday 15 June
Meeting Point: outside The Student Hotel Amsterdam City, 7pm
Trip Duration: 7:45pm – 11:30pm
Dress Code: None (be prepared for the weather)
Important Information
If you've booked a complementary ticket to this evening tour of Amsterdam's canals on Wednesday 15 June, you must also have a valid ticket for the Regional Forum on Thursday 16 June to be granted access to the boat.
Drinks and snacks will be generously provided by Eagle Eye Networks on the boat, but if you'd like to bring your own drinks, that's also allowed.
If you miss the departure and would like to rendezvous with us a bit further down, we will make a stop at the Amstel Boat House at 8:30pm to pick-up late-comers.
Who are we?
The Class Foundation is a non-profit organisation founded in 2011 with the aim of helping the student living sector to attract and retain the brightest young minds. In promoting this mission, we hope to pave the way to social and economic success for university cities across Europe.
Together with our industry-leading community, we set out to rethink the places where students live, work, and learn. We are focussed on uniting both public and private stakeholders, such as HE institutes, PBSA providers, city and council leaders, and external suppliers to make student accommodation more affordable, accessible, and available in Europe.
In November 2021, The Class Foundation challenged over 350 delegates from higher education, real estate, technology, investment, co-working, co-living, and of course, student living to look ahead at the forces – both within and outside our industry – that are accelerating our transition to a brighter, more equitable future. The following themes were identified as focal points for this year's agenda.
Student Mobility
Policy Reform
Sustainability
Well-being & Community
Social Value
Market Strategies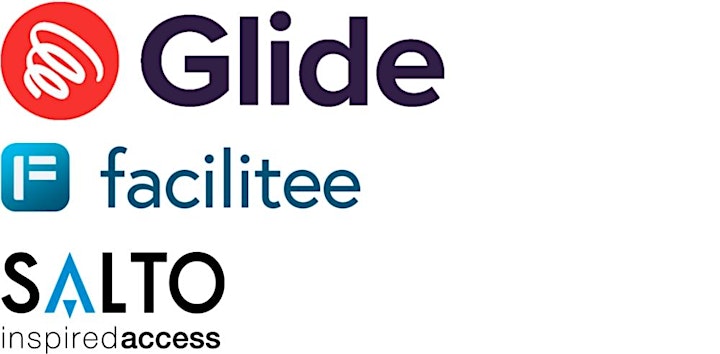 SPONSORSHIP
For sponsorship enquiries, please reach out to Mell via mell@theclassfoundation.com.
REFUND POLICY
Purchased tickets are strictly non-refundable. Refunds will only be offered to ticket holders in the event of a cancellation, postponement, or significant change to the programme agenda (e.g. change of theme or location). In the event of a refund being issued, Eventbrite processing fees will not be refunded.
In case of unforeseen circumstances (such as a positive covid test or bereavement), a ticket may be transferred to another individual within the ticket holder's organisation. The value of the unused ticket can also be applied to another one of The Class Foundation's events taking place in 2022.