The Climate Solutions Game will help you and your team identify how your company can build a sustainable, planet-positive business model.
About this event
Join us for a unique, online collaborative workshop: The Climate Solution Game - an interactive experience that will help you and your team explore and identify tangible planet positive solutions that your company can activate to protect and support the planet, your profits, and your people - right now!
Using a specifically designed interactive group process, the Climate Solution Game will take you through four stages:
1) Understanding how we have programmed our economy in the past so that it incentivizes us to destroy the environment and the climate, although we all know that this isn`t really a smart thing to do;
2) Realizing the current drivers for change, which now push companies not only ethically, but also economically into the direction of sustainability;
3) Recognizing the eight core pillars of the regenerative economy which is now emerging, resting on Community Building, Renewable Energy, a Circular Economy, Regenerative Materials, Regenerative Agriculture, Smart Infrastructure Design, Renaturation & Carbon Removal, plus Water Management.
4) Playfully developing the role your company along the new #TripleBottomLine of #Preventing, #Preparing, and #Positioning (for and in) a world where we can no longer take nature for granted.
During the fourth stage, which will take up the complete second half of the workshop, you will have the chance to explore and design your vision for your own company, choosing from the multitude of solutions that already exist to address the climate and planetary issues, and that will make your company become a pioneer and an industry leader in the new economy to come.
After completing the Climate Solution Game, we will offer a brief overview of the planetgroups approach to building corporate climate action at the workplace, and answer participants' questions.
This event is part two of a two-part experience (see below for details of the first workshop)* and will be facilitated by team members from planetgroups - who are all trained facilitators.
We will host this session through Zoom, but will use Mural.co – an online visual collaboration platform- to facilitate The Climate Solutions Game experience.
Spaces will be limited to a maximum of 20 participants and to no more than two representatives from the same organisation.
Please note that we cannot offer refunds for cancellations, but are happy to transfer your registration to a future workshop.
So join us, and learn how you, your team, and your whole organisation can be part of the solution!
*In the first workshop - The Climate Collage (which is offered every Tuesday at 10:00-12:00 CET) - we will take you through a group process that will help develop your knowledge and awareness of the climate crisis and the inter-connectedness of climate issues. Please use this link to register for this event: https://www.eventbrite.co.uk/e/160572026253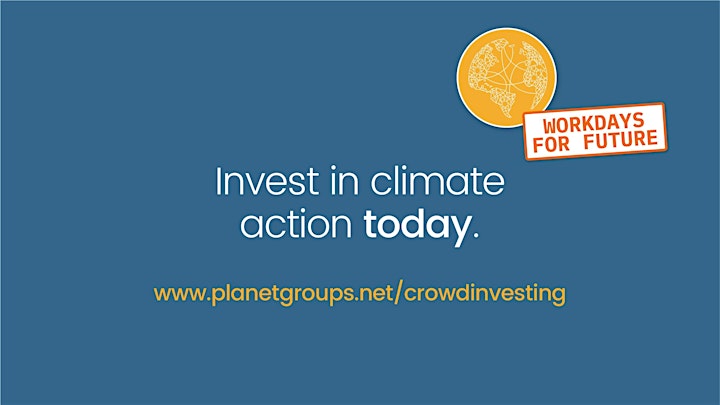 Organiser of The Climate Solutions Game for Employees & Managers: Our planet. Our job!