About this Event
How did our view of the Universe develop?
By the mid-eighteenth century it was accepted that the Universe was constrained by physical laws. These laws, if not entirely understood, showed regularity and could be handled mathematically to provide both explanation and prediction of celestial phenomena.
Most of us have at least some hazy idea of the fundamental shift that came through the work of Copernicus, Kepler, Galileo and Newton. The idea that the universe runs like a clock tends to be associated with these sixteenth - and seventeenth - century pioneers.
It remains as a useful and perhaps comforting analogy.
But the idea of a "mechanical" universe had been around for much longer – at least as far back as the third century BCE. The evidence for this from the Antikythera Mechanism, an extraordinary artefact from ancient Greece, will be described and illustrated.
Professor Mike Edmunds will discuss how the technology and philosophy had developed by the nineteenth century AD.
The subsequent advent of quantum mechanics and high-performance computing inevitably prompts us to ask the question – "Is a mechanistic view of the Universe still valid in the twenty-first century?"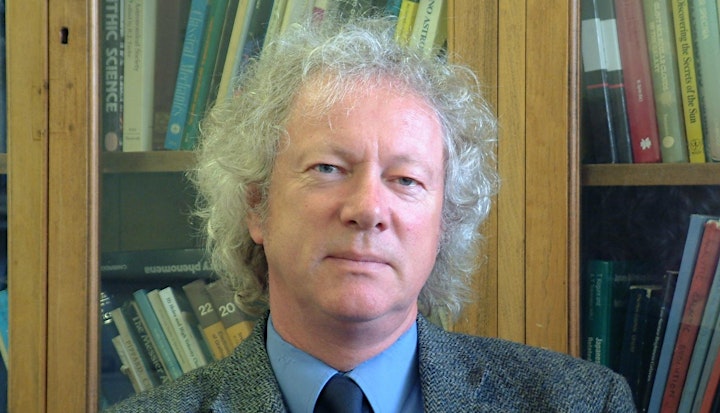 Speaker
Mike Edmunds is Emeritus Professor of Astrophysics at Cardiff University and former Head of the School of Physics and Astronomy. He was educated at Cambridge, but has lived and worked in Wales for over 40 years.
His research career involved the determination and interpretation of the abundances of the chemical elements in the Universe, and of the origin of interstellar dust. Later work has been in the history of astronomy, in particular the ancient Greek Antikythera Mechanism and the early history of the Royal Astronomical Society, of which he is a past Vice-President.
He was member of two UK Research Councils (PPARC and STFC), and currently chairs the Institute of Physics' Curriculum Committee. He can occasionally be seen in his one-man play about Newton - "Sir Isaac Remembers…"
About the organisers
This event is part of the 2020-2021 season of free public lectures for people with an interest in science. The events are organised by Portsmouth and District Physical Society in partnership with the School of Mathematics and Physics at the University of Portsmouth.
If you have any questions please don't hesitate to contact the organiser:
Chair of the Portsmouth of Portsmouth & District Physical Society and University of Portsmouth Physics public talk committee.
Reader, School of Mathematics and Physics
Email: vincenzo.tamma@port.ac.uk
Telephone: +44 (0)2392 842 452