Description
Part of Wales Week in London 2018 (24 February - 10 March)
Due to the generosity of Penderyn, those attending will receive a miniature bottle of Penderyn Welsh Whisky or another Penderyn spirit.
*Please note there will be a charge for non-attendance, or cancellation within 24 hours of the event, of £20 which will be donated to the The Lord Edmund-Davies Legal Education Trust.

Speakers:

The Right Hon Lord Lloyd-Jones, FLSW, Justice of the Supreme Court
Nicholas Paines, QC, Law Commissioner
Jeremy Miles AM, Counsel General for Wales
Sponsored by:
Goodman Derrick LLP
Jonathan Haydn-Williams, Solicitor and Mediator
Legal Network London
Supported by:
The Secretary of State for Wales
The Welsh Government
The Law Society of England and Wales
Sponsors:
Legal Netlink London

Exclusively for law firms, Legal Network London is a FREE to join referral and support service which assists members by offering expert legal advice to their clients in areas they do not practice in. Benefits include fee sharing arrangements, a non-poaching commitment, seminars & training, referral opportunities and a free legal enquiry line.
Jonathan Haydn-Williams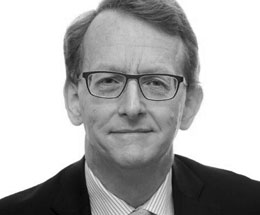 Jonathan Haydn-Williams is a civil and commercial dispute resolution solicitor of nearly 35 years standing. He is a 'Senior Counsel' with Goodman Derrick LLP. He is an accredited mediator (Regents University, London) and is registered with the Civil Mediation Council. His mediation profile can be accessed here.