The Coffee Shop - a chance to meet fellow women in business over a virtual coffee
About this event
Get together with women in business and those aspiring in business to share your stories. 
We still need to meet virtually but that doesn't stop us talking and sharing news and challenges. Maybe you are new to business and have issues to address so why not ask the group? Some of our members have been in business for a while and are happy to help where they can.
We are pleased to welcome Simone Callaghan as a speaker this month.
Simone is founder of Social Enterprise The Goodness Collective. She supports the voluntary, community and social enterprise sector to make meaningful, impactful and mutually beneficial relationships with local businesses. She is passionate about her connecting communities work and this has developed the work of The Goodness Collective in growing the support, mentoring and encouragement offers to a wide range of individuals through one to ones and learning programmes which encompass careers coaching, personal development and assisting with creating connections to helpful opportunities. Referred to by others as 'The Fixer', 'Dot Connector' and 'Mrs Stockport,' helping individuals and organisations to find solutions on their doorsteps to their problems is the thing she loves doing best. Usually, to be found drinking coffee and scheming and plotting her next idea is her happy place.
Simone says" I was raised by a strong independent women and I've seen too many women feel they need to remain small as a result of their experiences in the workplace and in their lives in general. I'm passionate about supporting women to shed some of those layers around other's expectations and get back to understanding the validity of their own passions and needs. Creating a vision for the future they want for themselves not how they morph into what everyone else wants for them!"
Handbags & Briefcases originated in North West England but you are welcome to join us wherever you are geographically for this virtual meeting.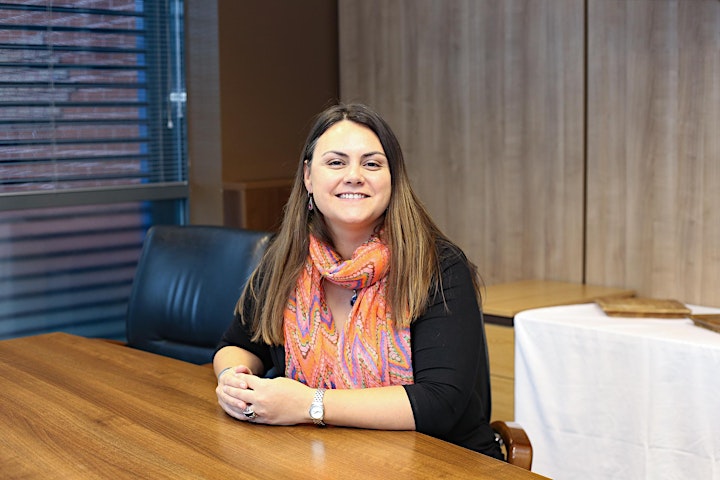 Organiser of The Coffee Shop