Description
***Video Sessions With Brands, Filmmakers and Producers ***

Come join us for the second session of The Commissioners, in Partnership with Studio Spaces.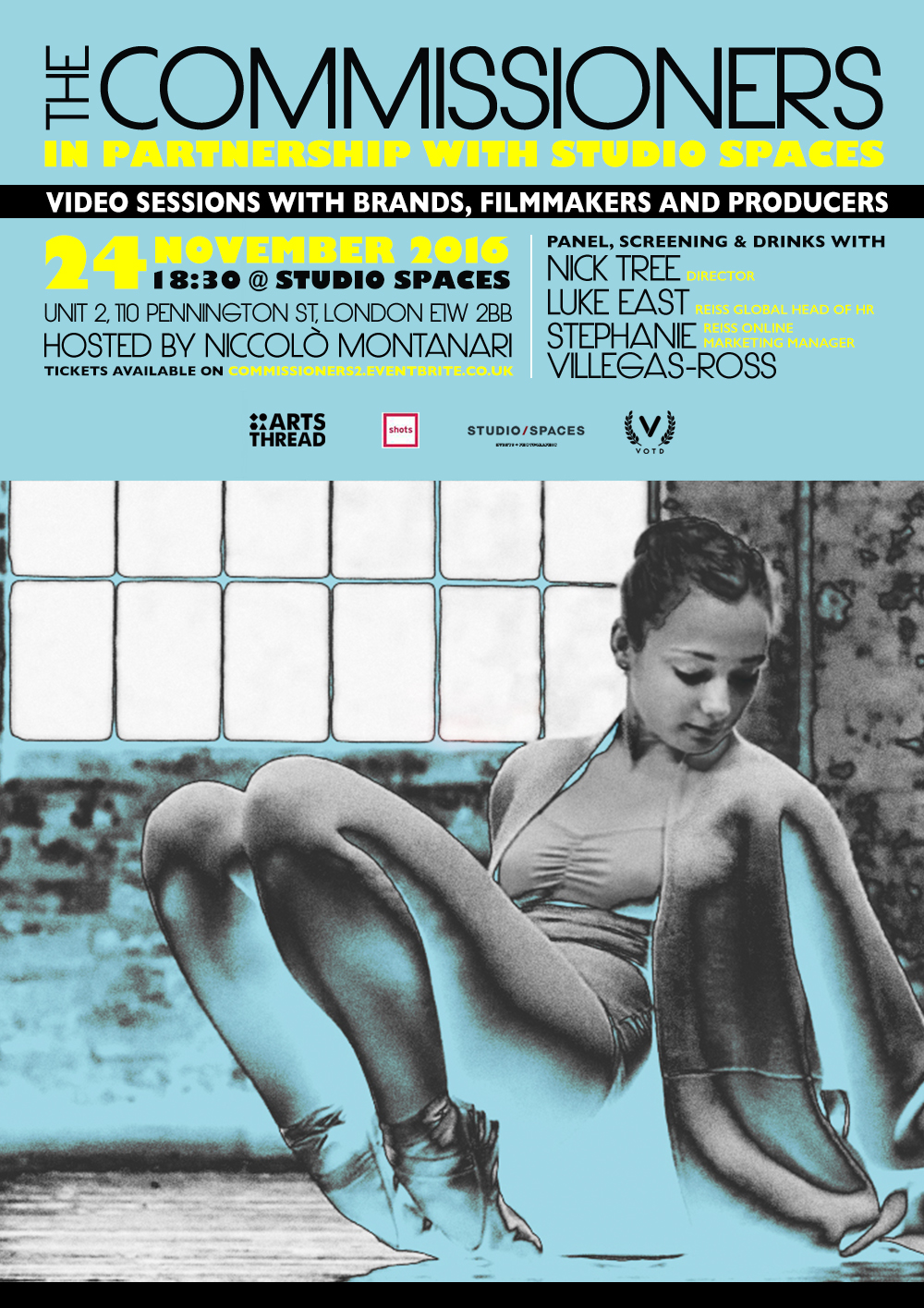 Reiss Global Head of HR Luke East, Reiss Online Marketing Manager Stephanie Villegas-Ross and director Nick Tree will join the panel highlighting some of the video content produced for the global fashion brand, while discussing their collaboration.

How important is video content to an established brand like Reiss? How is this video content being used to showcase their strong heritage? What kind of content is being produced and for what aim? How has film helped guide the brand internally and externally? What kind of return is being expected?

We'll be screening a selection of video pieces commissioned by Reiss and directed by Nick Tree to help us answer these questions and understand Reiss as a brand.

Following the discussion and screening, the evening will continue with drinks and the chance for the speakers and the filmmakers, producers, designers, brands and press attending to get to know each other in person.


The event is hosted by fashion film consultant Niccolò Montanari in Partnership with Studio Spaces, shots , Votd.tv and Arts Thread.

The Commissioners, in Partnership with Studio Spaces, was born out of the need to learn more about what kind of video content is being produced by brands, measure its success, how to go about pitching new ideas, what are the budgets and establishing new collaborations between creatives and brands.

Each session will showcase outstanding video content and invite the creative team behind it to discuss it and share insights into their collaboration.



Only a limited number of seats are available, so we advise getting a ticket well in advance. Doors open at 18:30. We look forward to seeing seeing old friends, making new ones and helping you expand your creative circle.