Description
The Common Sense Network returns to the University of Manchester Student Union to tackle a MASSIVE period in British politics.
This time we will be joined by TV and Radio presenter Adrian Chiles to host two huge debates in the Academy 2...
The Brexit End Game: Is Democracy Broken?
Panellists - MP Graham Stringer, MP Angela Smith, Lecturer Sarah Hall, Common Sense Network CEO Mike Omoniyi
Tommy Robinson Banned From Facebook - Why Do We Not Ban The Far Left?
Panellists - UKIP Aleks Lukic, Writer Afshan D'souza-Lodhi, Politics Lecturer Rob Ford
What is #CommonSenseTour ?
The Common Sense Tour is the part of the Common Sense Network that travels up and down the country, tackling debates and key issues with young people. We believe in authentic conversations that bring opposites together.
It is a chance to meet fantastic speakers, have your own say, and get your head around what is really going on in the media.
Get involved and join us at the University of Manchester where you'll see debates, keynote talks, entertainment, crowd interaction and much more.
Host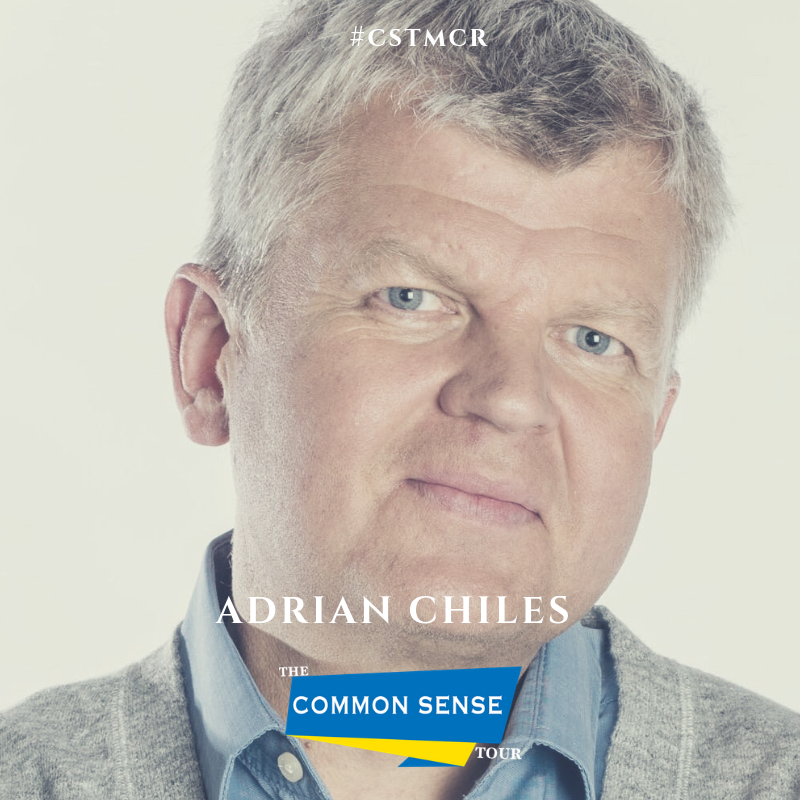 We look forward to hearing your take.. see you there!