Description
Don't just survive in 2019, thrive.
The Conference by Developers Boardroom is a one-day advanced strategy event, focused tightly on insights and action points for SME property developers in the post-Brexit marketplace, hosted by Nicole Bremner and Richard Wombwell, and presented to 150 of the industries finest.
With the commercial and residential market feeling every delay from Brexit, we need to focus our attention on how and where SME developers can safeguard their businesses, whilst at the same time digging out the hidden gems of great opportunity that exist in every downturn market, whilst others wait and hesitate.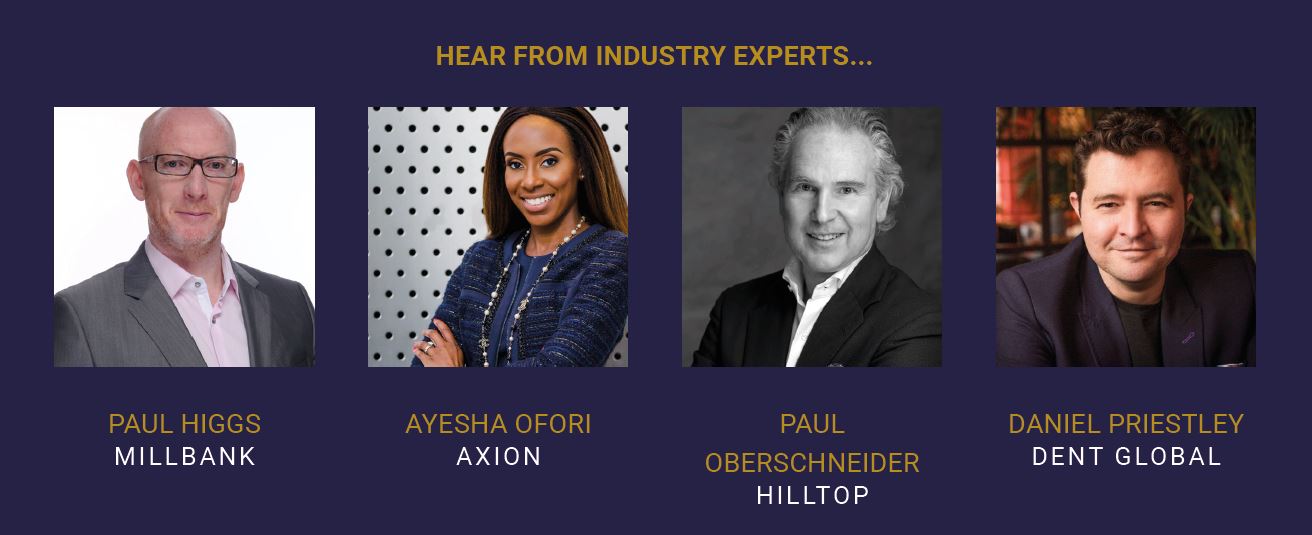 Featuring 12 carefully selected property experts, from entities like RICS, Savills and the Receivership Association, The Conference has structured from big picture to fine detail. We start with a look at the bigger picture of macro economics in the UK, relative to the SME, moving to a wider panel discussion about performing and opportune deal sources and use classes. In the afternoon, we work down to the finer detail and action points for SME investors, developers and associated professionals to bring the morning to life, and create actionable take-aways.

The full-day event held at the British Library, is ideal for developers, investors and those professionals who closely support them, to understand where vital adjustments to their overall strategy and deal focus and sourcing can be made to seize the vast opportunities that a time like this can create. This is a time unlikely with our lifetime that will be created again and with that, comes the time for a few well-versed and connected individuals to make it the year the cast their future legacy in the industry in stone.
For further information, please check out the events page here.