Multiple Dates
The Cook & The Critic at Jikoni
Description
The Cook & The Critic
Six delicious courses

Glass of Pol Roger Brut Reserve champagne

Join us for lunch or dinner
On the 8th October, Chef Patron Ravinder Bhogal and leading food critic Jay Rayner will join forces to cook a feast in aid of Action Against Hunger's Healthy Mums Healthy Kids appeal, an appeal aimed at helping malnourished children survive and grow up strong. The event will also mark the first birthday of Ravinder's restaurant, Jikoni.
Rayner will swap his pen for a pan as he goes from dining room to kitchen to help cook the 6-course feast of special dishes, created by Ravinder and Jay especially for the day. Guests will have the opportunity to effectively turn the tables on Rayner as he prepares and serves both lunch and dinner with the Jikoni team.
The day's 6 course menu will feature dishes that reflect Ravinder's distinctive cooking style, drawing on her heritage and travels with flavours from Britain, East Africa, the Middle East and Asia, crafted with the help of Rayner's expert palette. The menu will include Duck and Pistachio dumplings and Tahini Parfait, Honeyed Quince and Pistachio Crisp, with guests receiving a glass of Pol Roger Brut Reserve champagne upon arrival.
"As someone who works in an industry where food is about pleasure and enjoyment, I feel hunger is the most compelling issue and we as food professionals have a duty to respond to it in any way we can. To think there are children in the world who go hungry when we eat the way we do is unconscionable. I am honoured to be able to mark our first successful year at Jikoni by supporting Action Against Hunger's Love Food Give Food Campaign" - Ravinder
"In the years that I have been friends with Ravinder I have watched her grow from a passionate amateur cook to an utter professional Chef with her own restaurant. It is both an honour and slightly terrifying (!) to be working alongside her in aid of such a brilliant cause." - Rayner
The suggested donation to attend this event is £85, which will all go to Action Against Hunger.
Action Against Hunger is a global humanitarian organisation that takes decisive action against the causes and effects of hunger. We save the lives of malnourished children. We ensure everyone can access clean water, food, training and healthcare. We enable entire communities to be free from hunger.
Your donation will go twice as far because the UK Government will double your ticket donation for this event. Your support will help to provide mums and kids in Senegal with the nutrition and support they need to be healthy as part of our Healthy Mums Healthy Kids appeal.
For more information on #HealthyMumsHealthyKids, please visit actionagainsthunger.org.uk or our social media platforms.
Menu
Pol Roger Brut Reserve Champagne on arrival
*******
Pickled and Spice Roasted Heirloom Carrots, Cashew nut & Carrot Top Pesto, Goats Curd, Savoury Granola
*******
Salmon Kibbeh Nayeh, Fennel and Olive Salad, Smoked Labneh
or
Beetroot Borani, Barrel Aged Feta, Candied Walnuts (v)
*******
Duck & Pistachio Manti, Hot Yoghurt Sauce, Pomegranate Molasses
or
Spinach Kofta, Hot Yoghurt Sauce (v)
********
Pumpkin & Shankleesh M'hencha
*********
Jewelled Lamb, Burnt Aubergine
or
Aubergine and Chickpea Stew, Kataifi, Anari, Zhoug (v)
**********
Tahini Parfait, Honeyed Quince, Pistachio & Rose Crisp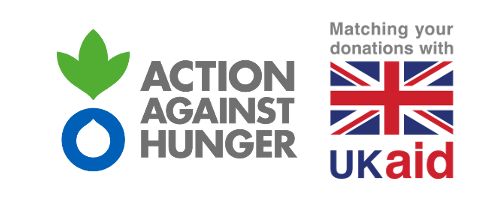 FAQs
What's the refund policy?
Tickets are non-refundable.
Can I book a table?
Group bookings are accepted. Seating is unallocated however please call Jikoni on 020 7034 1988 when you book with your table/group preferences and we will do our best to accommodate them.