Sales Have Ended
Registrations are closed
Sorry! Ticket sales for this event have ended. For more information please contact Sophie Shillito: 020 7981 2813 / events@cpre.org.uk
Sales Have Ended
Registrations are closed
Sorry! Ticket sales for this event have ended. For more information please contact Sophie Shillito: 020 7981 2813 / events@cpre.org.uk
Description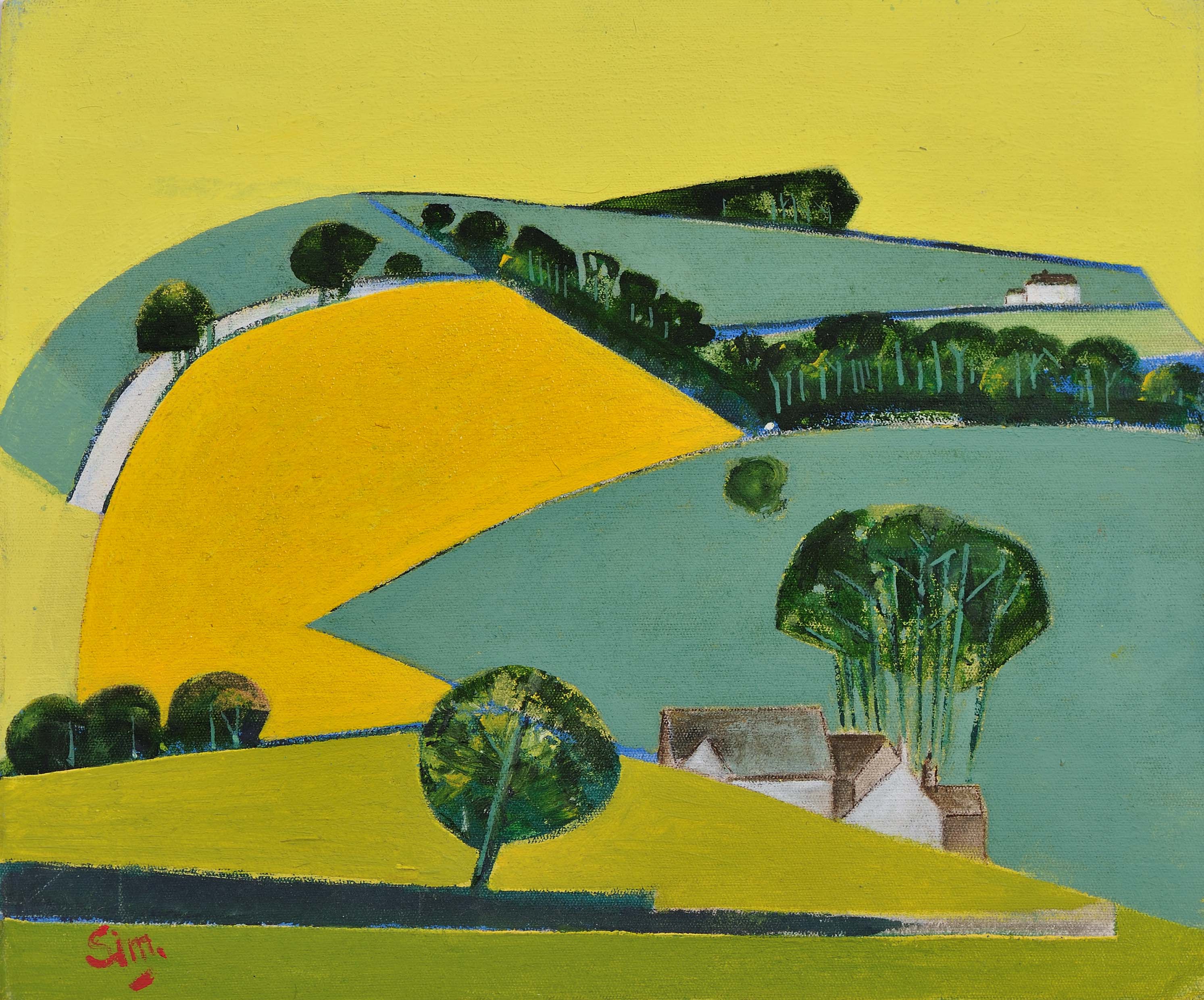 Farm by David Sim
THE COUNTRY AND THE CITY: CONCENTRIC CIRCLES
SIX CONNECTED SYMPOSIA
A series of six connected symposia which will examine the powerful interplay between the countryside, and its urban partner. Come on a journey through concentric circles, from the heart of the modern city, into the suburbs, edgelands, and green belt, and out to the modern countryside, discussing these different landscapes: their history, their transformation, and the way we move through them today. At each event, speakers will be followed by a chaired panel and audience debate.

Wednesday evenings from 6 to 7.30pm

THE COUNTRY AND THE CITY: how can we tell them apart?
17 October 2012
CPRE President Sir Andrew Motion and archaeologist Dr Francis Pryor open the series and discuss the interdependence of the country and the city.
THE GREEN BETWEEN THE GREY: the countryside in the city
24 October 2012
Writer and Senior Professor at The Cities Institute, Ken Worpole, joins Dr Anna Jorgensen, Senior Lecturer in the Department of Landscape at the University of Sheffield and author of Urban Wildscapes, to discuss the greening of urban spaces.
LITTLE BOXES: suburbia
31 October 2012
Head of LSE Housing & Communities, Professor Anne Power, and author of Making Sense of Suburbia Through Popular Culture, Dr Rupa Huq explore suburban society.
EDGELANDS: unofficial countryside
7 November 2012
Poets Professor Michael Symmons Roberts and Professor Paul Farley, co-authors of Edgelands: Journeys into England's True Wilderness join Marion Shoard, author of the award-winning essay Edgelands to discuss the role of wildness in urban landscapes.
GREEN BELT AND BRACES: green girdles
14 November 2012
Writer, geographer, and CPRE Vice President Nick Crane discusses the role and nature of the Green Belt with Cedric Hoptroff, Secretary of the London Green Belt Council.
CREATED COUNTRYSIDE: unnatural nature
21 November 2012
Professor Anthony O'Hear, author of the essay The Myth of Nature and Howard Davies, Chief Executive of the National Association for Areas of Outstanding Natural Beauty, talk about managed landscapes, and close the series.
Symposia are free to attend but you must have a ticket. Please note this is a personal invitation and if you wish to suggest a substitute please contact Sophie Shillito: 020 7981 2813 / events@cpre.org.uk
You will not be charged for cancellation of your booking, but there are limited spaces available and we ask you to email Sophie at events@cpre.org.uk as soon as possible if you are no longer able to attend. This is to allow people on our waiting list to attend in your place.