Description
The Courage Way: How to live and lead with integrity
A Courage & Renewal® Retreat
2-4 October 2020, Villiers Park Educational Trust, Foxton, Cambridgeshire
"By choosing integrity, I become more whole, but wholeness does not mean perfection. It means becoming more real by acknowledging the whole of who I am."
— Parker J. Palmer
We all know when we are in the presence of people with integrity. We know they are the same on the inside as they are on the outside. We receive their respect as well as their support. We know they will listen when we're having difficulties, and when they are in difficulty they are honest about it. We all long for that trustworthyness in ourselves, but it's not an easy thing to keep our values in clear sight in the midst of the pressures we encounter daily in our lives and work. It takes courage - which is where this retreat comes in. Over this weekend we introduce you to 'The Courage Way' - a path to cultivating self-leadership, fortitude and courage so that we are resourced in all that we do. Learning to trust and reflect while staying true to self and the communities we rely on allows us to be with tension and paradox in a fresh way: we can envisage new places to sit in the inner and outer landscape of our life and work. In retreat, through conversation, reflection and journaling, creative process, and deep listening we hold space for each other to reconnect with wholeness: with the courage and sense of purpose that lies at the heart of our self-leadership and that gives us presence in the world.
Courage and Renewal® retreats:
Renew heart, mind and spirit through the exploration of the inner and outer landscapes of one's life

Reconnect to one's identity and integrity; identifying and honouring gifts and strengths, and acknowledging our limits

Create a context for careful listening and deep connection with others and the challenges they are meeting

Help participants create trustworthy spaces where they can reflect on their sense of vocation and purpose

Explore the connection between attending to the inner dimension of our lives and the impact we have on communities within which we live and the working communities of which we are part.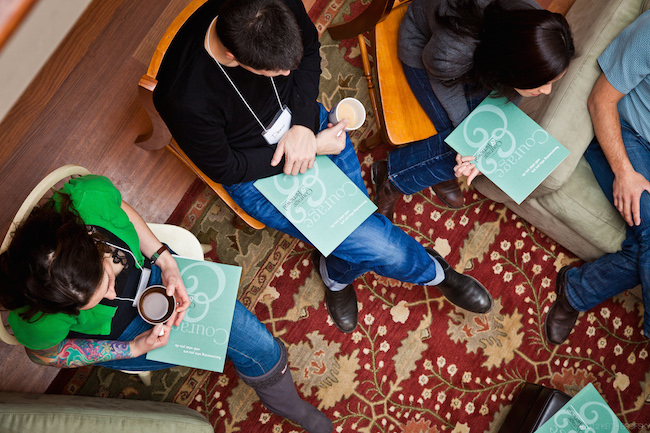 Who should participate:
This retreat provides an experiential introduction to the work of Parker J. Palmer and explores reflective practices that can sustain and guide us at times when we lose our centre. We welcome individuals seeking the opportunity for reflection and renewal, whether as a means of illuminating their own life journey, or enhancing their leadership role in work, organisational or community settings.
This retreat is based on the work of Parker Palmer and the U.S.-based Center for Courage & Renewal programmes. This approach to 'personal formation' and professional development is founded on the belief that good leadership, in its very widest sense, - the ability to genuinely be of service to ourselves, as well as to the communities and workplaces of which we are part, - flows from our own deep sense of our identity and integrity. The retreat process invites participants to reclaim wholeness of self and clarity of vocation while making connections between the renewal of one's spirit and the revitalization of the communities and workplaces of which we are part.



Dates and times:
Start time: check-in from 3.30pm, in time for a 5pm start, Friday 2nd October 2020
End of retreat: lunchtime on Sunday 4th October 2020 (lunch included); optional Q&A session until 3pm
The retreat is residential for all participants. We begin on Friday evening with check-in available from 3:30 p.m. and the initial gathering at 5:00 p.m. A farewell lunch will be provided at 1p.m. on Sunday, and there will be an optional post-retreat Q&A session from 2-3pm. Participants are asked to arrive in good time so they can settle in before the first session on Friday at 5pm, and to plan to stay for the whole of the retreat.
Arriving early or staying on:
If you are planning on spending more time in the area, websites like https://www.booking.com can be helpful - there is some bed and breakfast accommodation available in nearby villages, with a wider choice available in the pretty city of Cambridge nearby.
Please note that as this is a group venue and is booked by us for the duration of the retreat only, Villiers Park is not able to accommodate early arrivals or late departures. We ask you not to contact the venue about this please as they will be unable to help you. If your travel plans require you to spend extra days in the area, please therefore book accommodation elsewhere, and let us know if you need any further advice on this.
Our venue:
Our venue is:
Villiers Park Educational Trust, Royston Road, Foxton, Cambs. CB22 6SE.
w https://www.villierspark.org.uk/contact-us
Villiers Park is a social mobility charity committed to equality in education in the UK. In addition to their work with children and young adults, they offer their facilities for groups like ours. We have sole use of the centre over the weekend, and we will be based in their conference/teaching accommodation which is spread over three buildings and set in pretty grounds on the edge of the village of Foxton in Cambridgeshire.
Accommodation is 'conference' standard. All bedrooms are ensuite and will be single occupancy; there is one fully accessible ground floor room for people with mobility considerations. Meals are prepared onsite by the centre's chefs, and essential dietary requirements can be accommodated if notified in advance (please do this on the registration form). There is a large group room with direct access to the grounds, where we will meet, and a number of other smaller rooms for relaxing and chatting.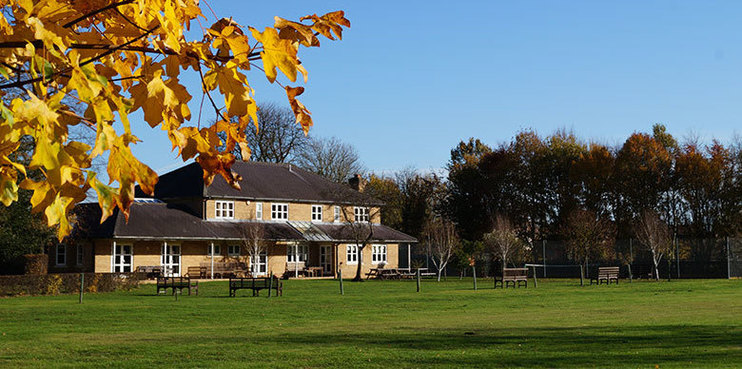 Getting to the venue:
Villiers Park is located approximately six miles south west of Cambridge, in the village of Foxton which is on the A10 between Cambridge and Royston. It is within easy access of the M11 and A1 and there is a free car park on site. Foxton train station is within a five-minute walk of Villiers Park. There are hourly trains from Cambridge and London Kings Cross train stations.
Fees:
Retreat fee: £425
Earlybird fee for early registrations (before 13th July 2020): £395.
The retreat fee includes retreat materials and facilitation by a skilled facilitator prepared by the Center for Courage & Renewal, comfortable overnight accommodation in single occupancy rooms with ensuite facilities, delicious meals (dinner on Friday and Saturday, breakfast on Saturday and Sunday, lunch on Saturday and Sunday), and teas/coffees and snacks. Please give details of essential dietary requirements in the registration form.
Registration
:
Please complete the registration form online here. You can access this again by going to: https://thecourageway.eventbrite.co.uk

Payment is required on registration. You may pay by credit or debit card online, or you may choose to pay by cheque or BACS transfer. Cheques and BACS transfers must be received within 7 days of registration and made payable to Barbara Reid. Please contact Barbara Reid for BACS transfer details, or if you need to ask about other payment options, including paying in two staged payments. If you want to make staged payments, an initial deposit of £200 will secure your place, and the final payment is due 8 weeks before the retreat (7th August 2020). Note that the earlybird fee will be held if you register before 13th July 2020.
Cancellations and refunds:
After registering you may withdraw your application up to 8 weeks prior to the event start date (7th August 2020), at which point you will be offered a refund, minus a 25% administration fee. If you cancel your place within 8 weeks of the event commencement date (i.e. after 7th August 2020), we regret that no refund can be offered. If therefore there are circumstances in your life that create a risk of cancellation, we recommend that you take out cancellation insurance in case you find you are unable to attend.
In the unlikely event that we need to cancel or postpone, a full refund of the retreat fees will be offered. Please note that our liability is limited to the retreat fee, and travel insurance is therefore recommended.
Facilitator: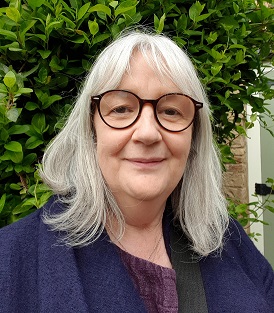 Barbara Reid, PhD, is a facilitator and retreat leader specialising in professional and personal formation. She has been prepared by the Center for Courage & Renewal in the U.S. to lead retreats based on the work of Parker J. Palmer, which she has been doing for the past 7 years. With a long-standing commitment to reflective practice, she works cross-professionally with people involved in change and transformation in organisations and communities. She is also a teacher of Mindfulness Based Approaches and taught part-time at the Centre for Mindfulness Research & Practice at Bangor University until the end of 2017. With a background in university teaching and research, Barbara led vocational degree programmes in the social and urban policy fields and managed social action research projects for a wide range of public services and third sector organisations. With a long-standing personal commitment to collaborative, contemplative and reflective practice, she is passionate about creating open and trustworthy spaces that support dialogue, learning, and community building.
Additional information:
If you have any questions about registration or about the Circle of Trust approach / the Center for Courage & Renewal, please contact Barbara Reid on 07970 877092 or email beereid@gmail.com.
Preparing for the retreat:
If you are unfamiliar – or even if you are familiar with the work of Parker Palmer and the Center for Courage & Renewal, you might like to look at some of Parker Palmer's books – "A Hidden Wholeness", "The Courage to Teach", and "Let Your Life Speak". The book, 'The Courage Way', authored by the Center for Courage & Renewal and Shelly Francis is also a great introduction and would be a great preparation for this retreat. Further information is also available on the Center for Courage & Renewal's website - www.couragerenewal.org