Refund policy
Refunds up to 30 days before event
Eventbrite's fee is nonrefundable.
The Courage Way: Leading and Living with Integrity, 6-week online Courage & Renewal® programme, Tuesdays, September 14 - Oct 18, 2021
About this event
We invite you on 'The Courage Way' – a path to cultivating inner leadership characterised by integrity, courage, trustworthiness in our relationships and a grounding in our deepest self. We'll seek to strengthen our capacity to live compassionately in the tension that arises in the gap between our deepest aspirations and our day-to-day lived reality. And together we'll share resources and practices for how we renew our spirits and sustain ourselves in these times of great challenge.
"By choosing integrity, I become more whole, but wholeness does not mean perfection. It means becoming more real by acknowledging the whole of who I am." — Parker J. Palmer
Integrity is precious. You might say it is foundational to a life well-lived. Integrity speaks of honesty – what you see is what you get -- and a person who knows the grain of their own character, their strengths and their weaknesses, someone who is grounded in life-giving values that inform their day-to-day actions. We all know when we are in the presence of people who live and work with integrity. And we also know that it takes courage to live with integrity in a world which often encourages and rewards pretense and half-truths.
In each two-hour session you will be invited to explore that week's theme through multiple modes of inquiry. We will draw on poetry, prose, images, video, embodied practices and music alongside solo reflection and opportunities to share in small and large groups. Everything is invitational based on the understanding that you know best what you need.
Towards the end of the programme, you will experience a powerful discernment process adapted from the Quaker tradition for Courage & Renewal programmes. You will be invited to think more deeply about an issue that matters to you while being supported by a small group of people who listen attentively and ask open, honest questions – self-awakening questions. You will also be invited to do the same for others. Participants have found this unique way of listening and being listened to enables them to both access their inner wisdom and support others.
Courage & Renewal Programmes
This six week online programme also provides an experiential introduction to the work of Parker J. Palmer and the U.S.-based Center for Courage & Renewal.
Courage & Renewal programmes cultivate the heart and soul of leadership, encouraging people to "lead from within". Our experience is that when people connect who they are with what they do, the seeds of transformation are planted in their lives and those they touch. When those people join with each other, transformation in the wider world becomes a possibility.
These sessions introduce participants to a distinctive set of principles and practices —the Circle of Trust® approach — that create unique conditions for personal growth and self-insight. The power of these practices is the paradoxical combination of seeming opposites: the particularity and uniqueness of our individual voices and experiences are honoured alongside the shared humanity that arises as stories are shared; the way we pause and allow space as we sense how to address complex issues. You can find more information about the Center and Circle of Trust® approach by clicking here.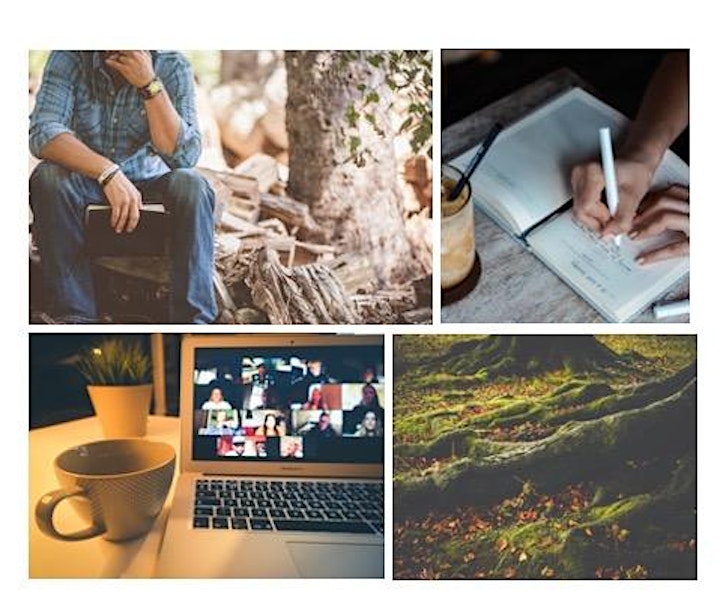 Who is the programme for?
This session is intended for anyone who wants to live and work more wholeheartedly and enhance their leadership in work, community and family settings.
As an online programme, we expect to draw participants from a wide range of countries and backgrounds. We aim to create an inclusive and welcoming space for everyone and invite you to join us in this shared endeavour.
"One isn't necessarily born with courage, but one is born with potential. Without courage, one cannot practice any other virtue with consistency. We can't be kind, true, merciful, generous, or honest." — Maya Angelou
When?
Tuesdays, September 14 - October 19, 2021
London 1800-2000 GMT
Stockholm 1900-2100 CEST
Philadelphia 1300-1500 EDT
Vancouver 1000-1200 PDT
Check your local time zone: https://www.worldtimebuddy.com/
Before registering, please check that you are available for all six sessions. Sessions build on each other, and you will get the best from the programme if you're able to participate in all of them.
Where?
Online on Zoom
Facilitators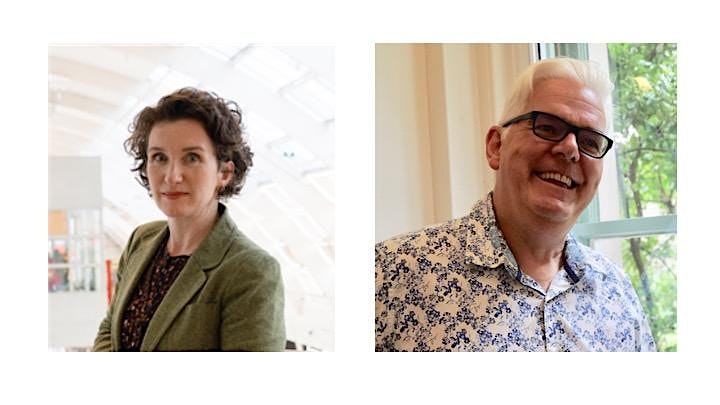 Cristin is a facilitator and change leader passionate about helping people to collaborate in innovative ways that create value for the greater good.
Her early career in public arts management shifted after the transformational experience of parenting a child with complex needs. For the past 10 years, she has worked to improve healthcare quality and equity both in the US where she is from, and in Sweden where she now lives. In her work, she draws on her training in community organizing and systems transformation.
Today she facilitates collaboration in multi-stakeholder communities and events, including researchers, policy makers, industry, civil society, clinicians and the public. Collaborative partners include Harvard Medical School, Dartmouth College, Karolinska Institutet, the National Institute for Children's Healthcare Quality and The BMJ. Cristin is also a facilitator-in-preparation at the Center for Courage & Renewal.
John is the Founding Director of Living Leadership, a Co-Owner of Future Considerations, on the Editorial Board of the Journal for the Study of Spirituality and a facilitator-in-preparation at the Center for Courage & Renewal. His leadership and organisational consultancy spans multiple sectors, working with organisations as diverse as NATO, UNESCO, Shell, F. Hoffman La Roche, public sector bodies, global and local charities. John pioneered the introduction into Europe of Barry Oshry's systems thinking and is one of the world's leading practitioners in this approach.
John specialises in facilitating breakthrough on complex issues and finding common ground in stuck and conflicted situations. In doing this work he pays special attention to holding space for our full humanity to be present, creating conditions to sense the heart of the issue and strengthening our capacity to listen deeply to ourselves, others and the whole system.
Technical and logistical requirements
No prior preparation is required. To participate you will need a computer or laptop and a good broadband connection. We recommend you join the programme from a private space where you won't be disturbed. Please use headphones to protect the privacy of other participants if you are in a shared space.
"Courage is not only in you — it is you. In your moments of courage, that's when you meet your true self." — Shelly Francis