These Mindfulness sessions & workshops at RCC have been designed to encourage people to slow down, connect with CRAFT and themselves.
About this event
The CRAFT of wellbeing
Following on from our previous digital/virtual 'Journey' sessions of Landscape and Seascapes – we would like to welcome you back to the physical spaces of our galleries and workshop areas to participate in some CRAFT of wellbeing
These Mindfulness sessions and workshops at Ruthin Craft Centre have been especially designed to encourage people to slow down, connect with CRAFT and themselves to enhance their wellbeing. Inspired by our exhibition programme 'Basketry: Rhythm, Renewal & Reinvention' a visual slice across contemporary UK basket making and the forthcoming exhibition 'we are all fragile' by glass artist Chris Bird-Jones, which will take you on a calm and relaxing creative journey.
You can just book onto the one session or as many as you like.
All of us have creativity within us we just need to find a way to express it. You don't need to be an 'art expert' to be part of this creative journey, just a willingness to take part.
-----------------------------------------------------
CREFFT lles
Yn dilyn ein sesiynau digidol/rhithiol blaenorol 'Taith' o Landscape a Seascapes – fe hoffem eich croesawu'n ôl i ofodau ffisegol ein horielau a'n hardaloedd gweithdy i gymryd rhan mewn rhywfaint o GREFFT lles.
Mae'r sesiynau a'r gweithdai Ymwybyddiaeth Ofalgar yng Nghanolfan Grefft Rhuthun wedi'u dylunio'n arbennig i annog pobl i arafu; i gysylltu â CHREFFT a hwy eu hunain ac i wella eu lles. Wedi'i ysbrydoli gan raglen ein harddangosfa Basgedwaith: Rhythm, Adnewyddiad ac Ailddyfeisiad, dyma sleisen weledol ar draws gwneud basgedi cyfoes y DU a'r arddangosfa sydd ar ddod: Rydyn ni i gyd yn fregus gan yr artist gwydr Chris Bird-Jones. Bydd yn mynd â chi ar daith greadigol dawel ac ymlaciol.
Gallwch fwcio lle dim ond ar gyfer un sesiwn neu gymaint ag y mynnwch chi.
Does dim angen i chi fod yn 'arbenigwr celf' i fod yn rhan o'r daith greadigol hon, dim ond parodrwydd i gyfranogi.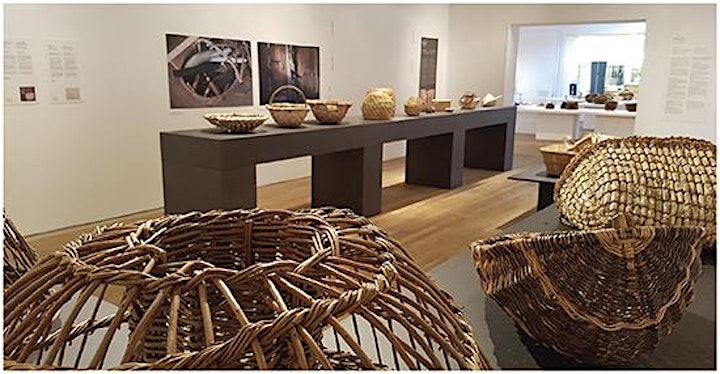 Creative Movement sessions with performer Jane Sutcliffe will compose a therapeutic experience through creative movement and introduce you to some simple breathing techniques that you can easily follow and repeat at home using the gallery and our exhibitions as the backdrop for inspiration.
Monday 4th October
Monday 1st November
Monday 29th November
2pm - 3pm (on-site RCC, gallery spaces)
£3.50 per session (Booking is essential, limited spaces available)
-----------------------------------------------------
Bydd Sesiynau Symudiad Creadigol â'r perfformiwr Jane Sutcliffe yn cyfansoddi profiad therapiwtig drwy symudiad creadigol ac yn eich cyflwyno i rai dulliau anadlu syml. Gallwch eu dilyn yn hawdd a'u hailadrodd gartref gan ddefnyddio'r oriel a'n harddangosfeydd fel cefndir i gael ysbrydoliaeth.
Llun 4 Hydref
Llun 1 Tachwedd
Llun 29 Tachwedd
2pm – 3pm (gofodau oriel ar-safle CGRh)
£3.50 y sesiwn (mae bwcio'n hanfodol, lleoedd cyfyngedig sydd ar gael)
Mindfulness CRAFT, inspired therapeutic workshops with Jude Wood will introduce you to the different processes of making related to craft, using a variety of materials which can be used as tools to relax the mind and to re-connect with ourselves.
Friday 12th November
Friday 26th November
Friday 10th December
1.30pm – 3.30pm (on-site RCC, Education Room)
£5.00 per session - materials included in the price
(Booking is essential, limited spaces available)
-----------------------------------------------------
CREFFT Ymwybyddiaeth Ofalgar, gweithdai therapiwtig ysbrydoledig â Jude Wood a fydd yn eich cyflwyno i wahanol brosesau gwneud sy'n ymwneud â chrefft. Bydd yn defnyddio amrywiaeth o ddefnyddiau y gellir eu defnyddio fel offer i ymlacio'r meddwl ac i ail-gysylltu â ni ein hunain.
Gwener 12 Tachwedd
Gwener 26 Tachwedd
Gwener 10 Rhagfyr
1.30pm – 3.30pm (ar-safle Ystafell Addysg CGRh)
£5.00 y sesiwn - defnyddiau wedi'u cynnwys yn y pris
(mae bwcio'n hanfodol, lleoedd prin ar gael)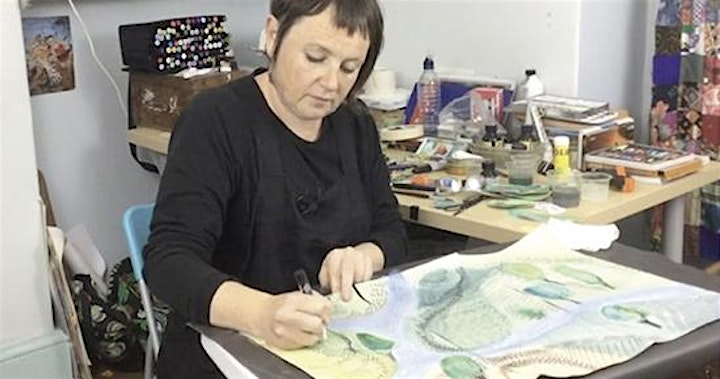 Organiser of The Craft of Wellbeing - Creative Movement & Mindful Craft Workshops