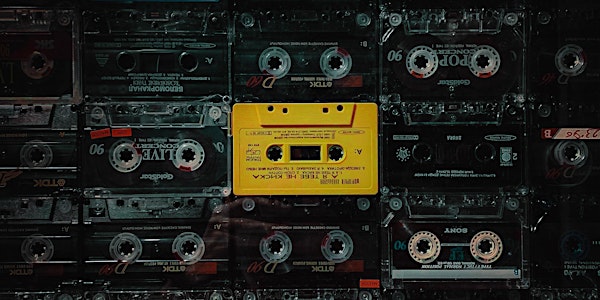 The Crime, Justice and Society Seminar - Abenaa Owusu-Bempah
Rap lyrics in criminal trials: What does the case law tell us?
About this event
The Crime, Justice and Society presents
Rap lyrics in criminal trials: What does the case law tell us?
Abenaa Owusu-Bempah, Assistant Professor of Law, LSE
About the seminar
It has become increasingly common for prosecutors to rely on rap lyrics and videos as evidence of guilt in criminal trials, despite growing concern about the discriminatory nature of this practice. This presentation will explore the current approach to the admissibility and use of rap music in English criminal trials by presenting findings from an analysis of over 30 reported appeal cases. A number of themes emerge from the case law in respect of the nature of the charges and the profile of defendants, including age, ethnicity and location. The case law also shows that rap music is commonly treated as 'bad character evidence' to establish gang affiliation and, in turn, liability for an offence. As well as challenging the categorisation of rap music as 'bad character evidence', the presentation critiques the way in which questions of relevance and prejudicial effect have been addressed by the courts. In particular, when making admissibility decisions, the courts appear to give little, if any, consideration to the cultural context, artistic conventions or social influences within the rap music genre. These factors affect both the probative value of the evidence and the fairness of its admission. It will be argued that courts should be slow to admit rap music as evidence of guilt, and should not enable prosecutors to rely on stereotypical narratives and racist imagery to construct case theories.
Crime, Justice and Society Seminar Series
The Crime, Justice and Society seminars are co-hosted by the Criminal Law and Criminology subject areas of Edinburgh Law School and are open to all. We particularly welcome students from our LLM and MSc programmes to join us. 
Organiser of The Crime, Justice and Society Seminar - Abenaa Owusu-Bempah
Edinburgh Law School, based at the University of Edinburgh, has been training some of the world's finest legal minds for more than 300 years.
Information about you: how we use it and with whom we share it

The Edinburgh Law School process the personal data of our internal and external stakeholders, in order to deliver and improve the opportunities and services we provide in a personalised manner, to ensure each individual receives relevant information and to ensure we use resources in the most efficient and effective way.

Personal data is processed by the Edinburgh Law School to:

• Keep you up to date with news, events and opportunities at Edinburgh Law School (when applicable).
• Provide you with information on any services you have requested and the promotion of benefits and services.
• Ensure we only communicate with you about events, opportunities or services of interest to you.
We are using information about you because you have given us your consent, or you are or have been part of the Edinburgh Law School community, and we would like to stay in touch with you and keep you informed of our news.

We will continue to hold the personal data you have provided us as part of Edinburgh Law School; however, you can opt out of the mailing list at any time.

We do not use profiling or automated decision-making processes. A human decision maker will always be involved before any decision is reached in relation to you.
This Privacy Statement is continued at: www.ed.ac.uk/records-management/notice