Event Information
Location
Platform Southwark
1 Joan Street
London
SE1 8BS
United Kingdom
Description
15 EVENTS///3 NIGHTS///1 VENUE

ART INNOVATION - SEXUALITY - SPIRITUALITY - MEDITATION - CLASSICAL MUSIC - PERFORMANCE ART - DISCOVERY & CURIOSITY - ETHICAL PORNOGRAPHY - EXPERIMENTAL CINEMA - SPELLCASTING & TAROT
Kabarett: a term first coined in the 19th Century, a place where artists, poets, composers, and dancers could come together, under the auspices of anonymity, to explore music, drama, sex, and art.
The Crossmodalist Cabaret: invoking the spirit of Cabaret - bringing together a mix of cross-disciplinary artists and scientists from around the world for one weekend only, for a combination of performance, revelry, and hedonistic surprise.
Expect provocation. Expect inspiration. Expect the unexpected.
---
How it works:
Each of the events listed below are individually ticketed (click the links to access), whilst you can purchase a weekend-wide or day-specific pass, including access to all events, and a free Negroni (weekend only) at our very own Negroni Bar.
Limited tickets for all forthcoming events in the Cabaret will be purchasable at the venue, and in between performances, you are also welcome to join us for a drink and conversation at the Negroni Bar!

---
Events Featured in the Crossmodalists Cabaret: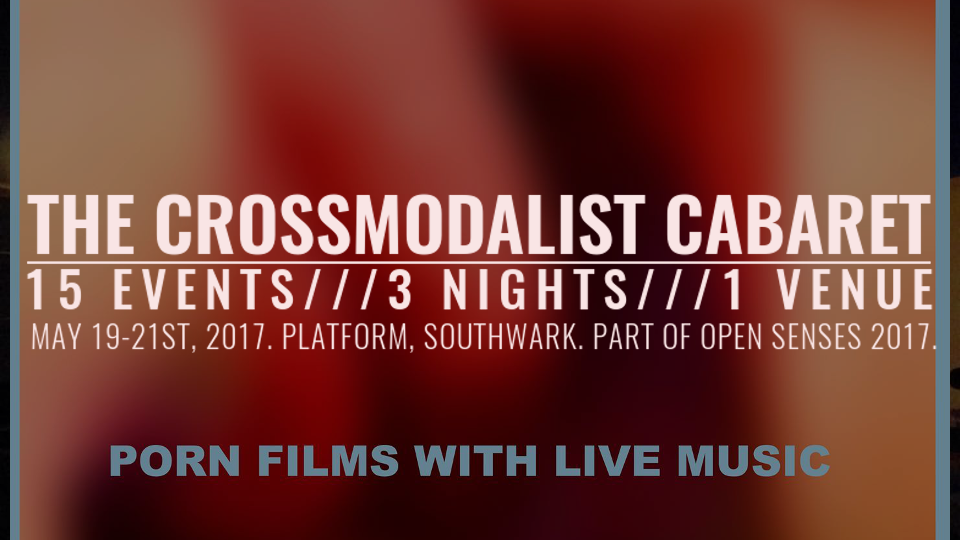 Lick&Listen: Silent ethical porn films with live music, exploring our connection between sight and sound, and our relationship to sexuality. (Berlin)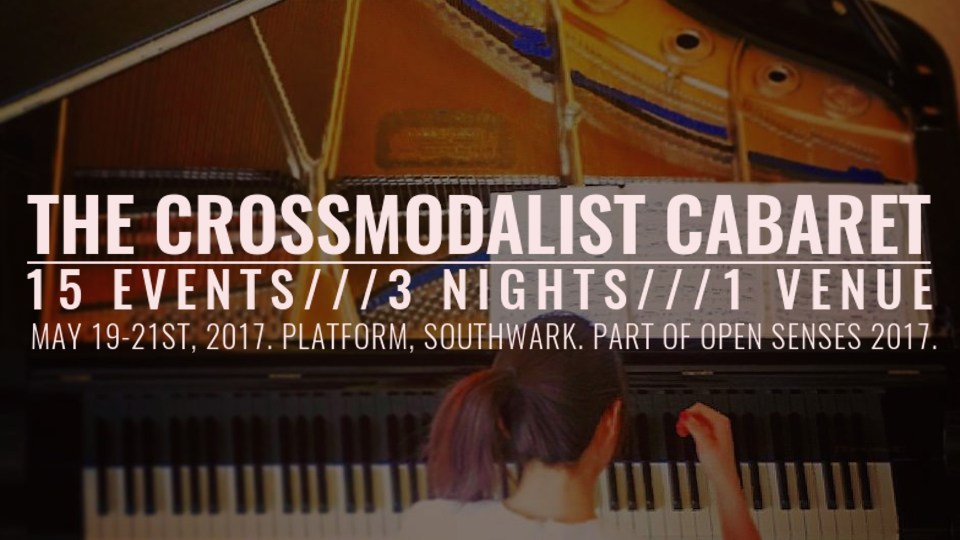 Mediterranean Sounds Underground: A multi-sensory travel experience through classical piano, percussion, improvisation, soundscapes & electronica. (London/Brisbane)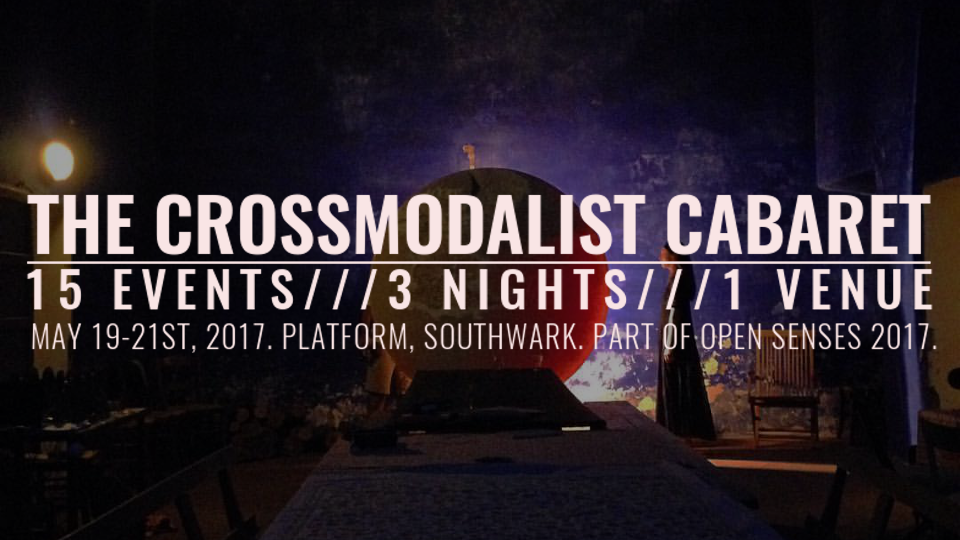 UnforbiddenX: Unforbidden creates immersive experiences exploring sensuality, sexuality and spirituality. The aim is to bring people together and voluntarily push personal boundaries through a safe setting. (London)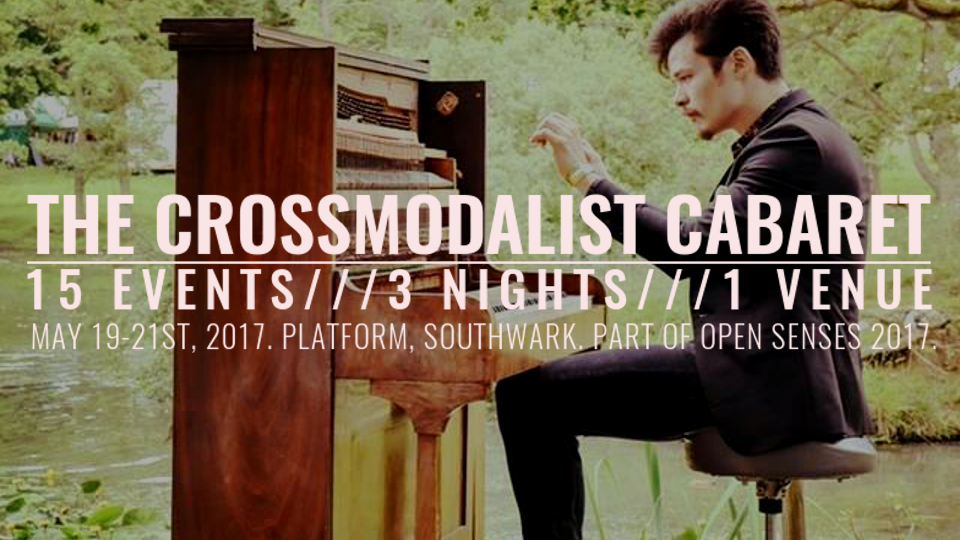 Perfume Concert: Classical piano performance, with curated perfume design and dance. (Berlin/London/Singapore)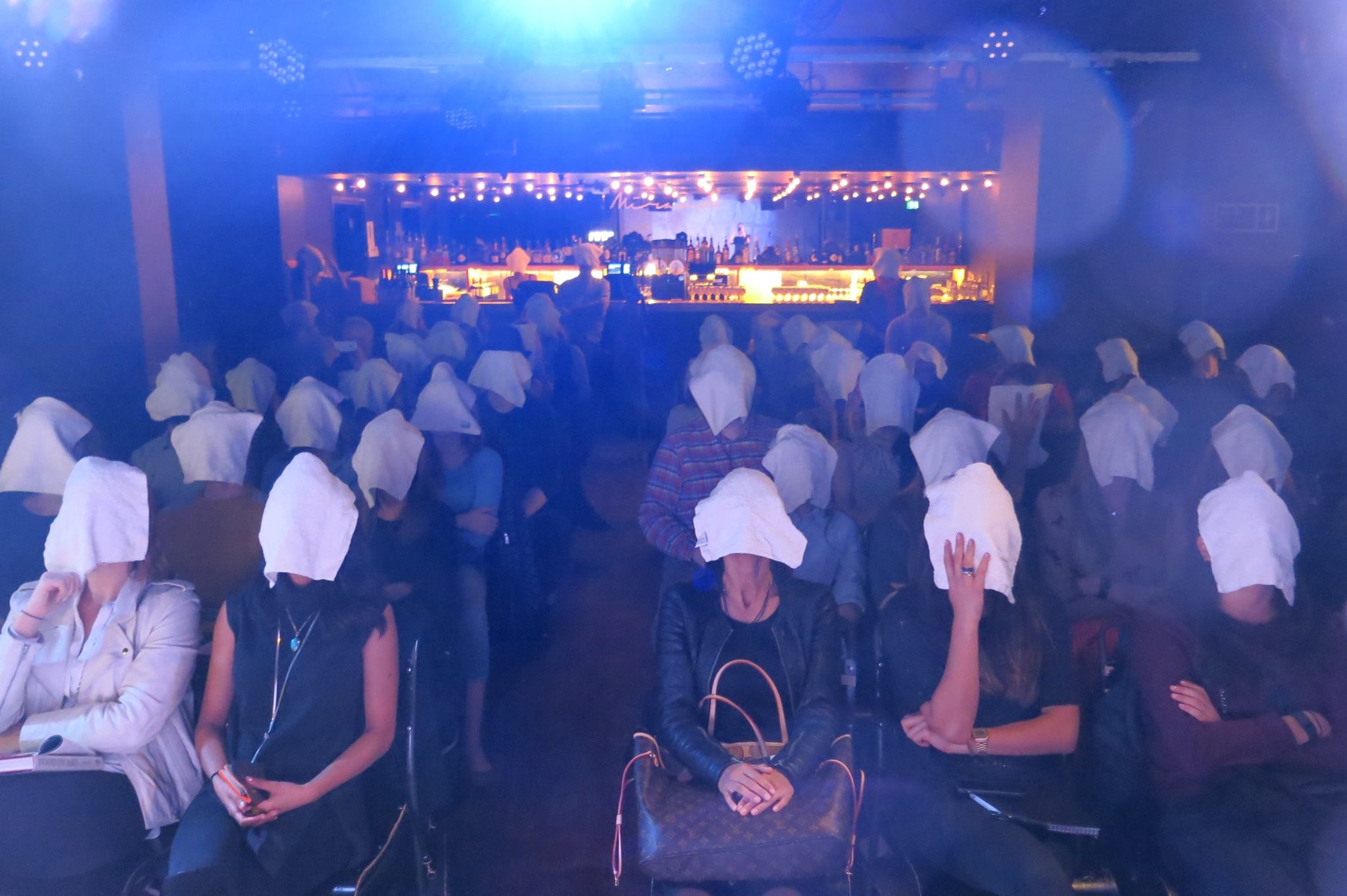 Crossmodalist Triptych Meditation Series: Exploring the power of sensory stimulation, and the ability of combining colour, tactility, sound, and perfume - Free Event. (Berlin)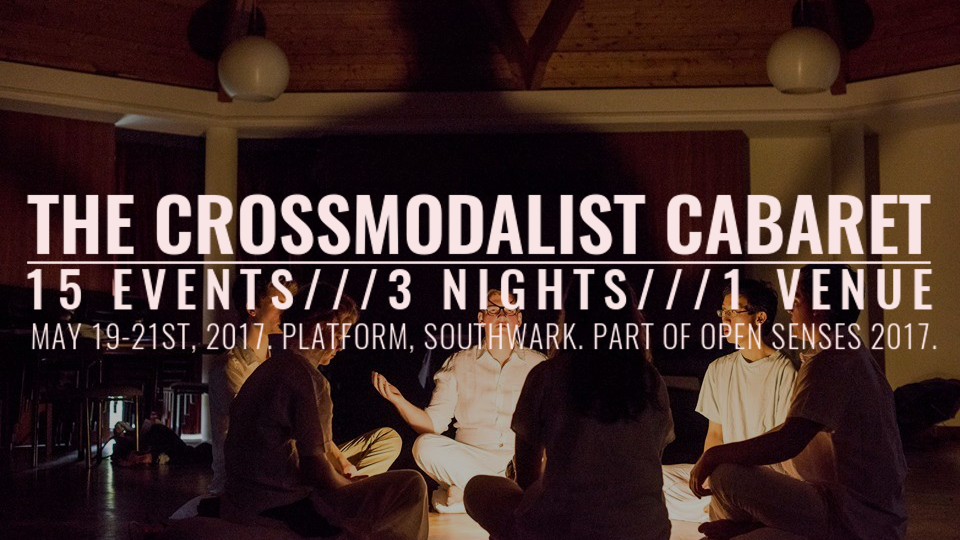 Stimmung: An incredibly rare opportunity to hear Karlheinz Stockhausen's seminal 20th century vocal masterpiece, performed in its original format. (Cambridge/London)
Synaesthetic Action Painting: Live performance incorporating electro-experimental music, tech, and painting by synaesthetic visual artist Anna Kolosova, and synaesthetic music and sound artist Adam John Williams (London/Berlin)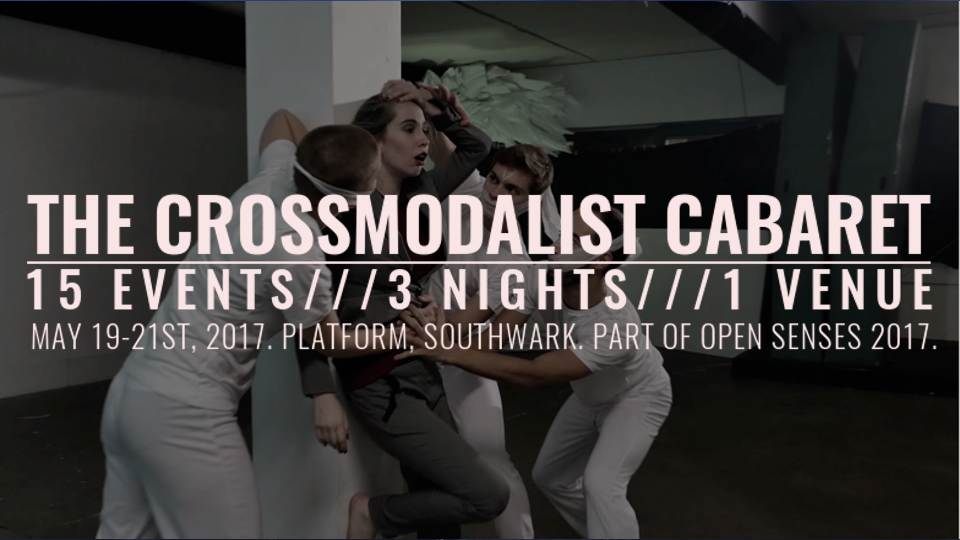 BAD HOUSE//Experimental Cinema: Live avant-garde music and experimental cinema combine with films by Sky Ainsbury, and music composed by US composer Aleksandr Brusentsev. Including Directors talk and Q&A. (Berlin/Minnesota)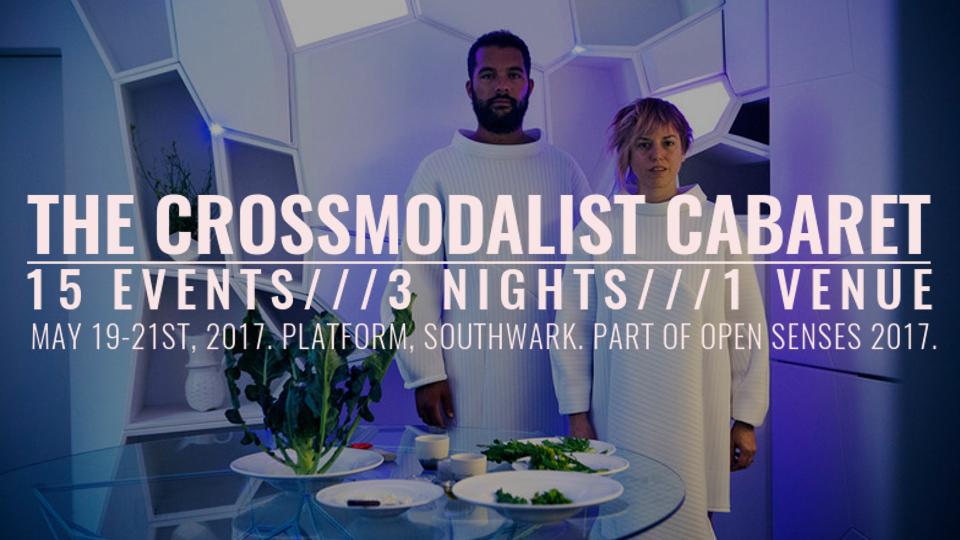 The Seed of Time: International arts collective, Elephants and Volcanoes, present a short film and talk on their debut project The Seed of Time - and introducing Firnocene: an participatory arts installation happening in London May 20-21st - Free Event. (Zurich/Amsterdam/Berlin).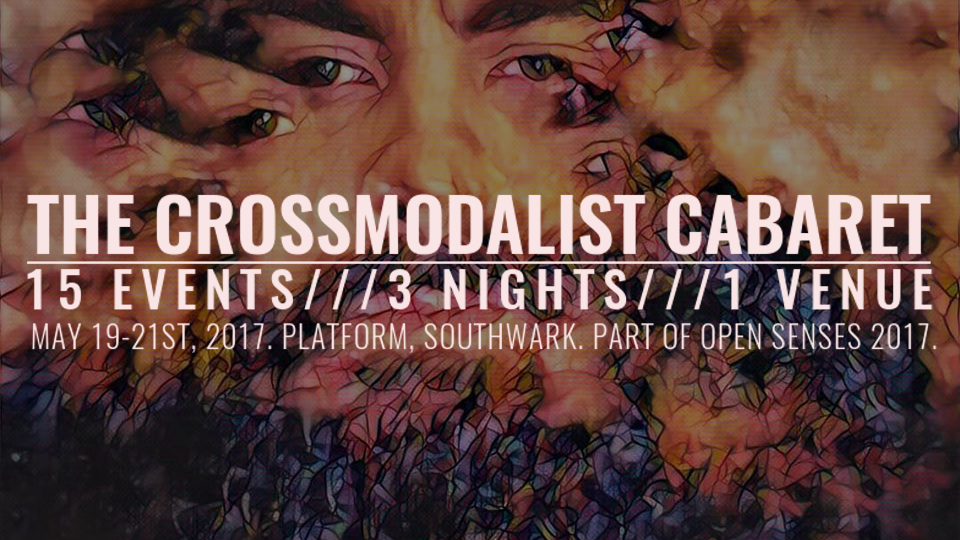 DU HALUNKE: Spellcasting Workshop and Tarot Readings: Brazilian born Mystic, Da Halunke will present a workshop on Low Magick Practice, for the purpose of self-realisation and betterment.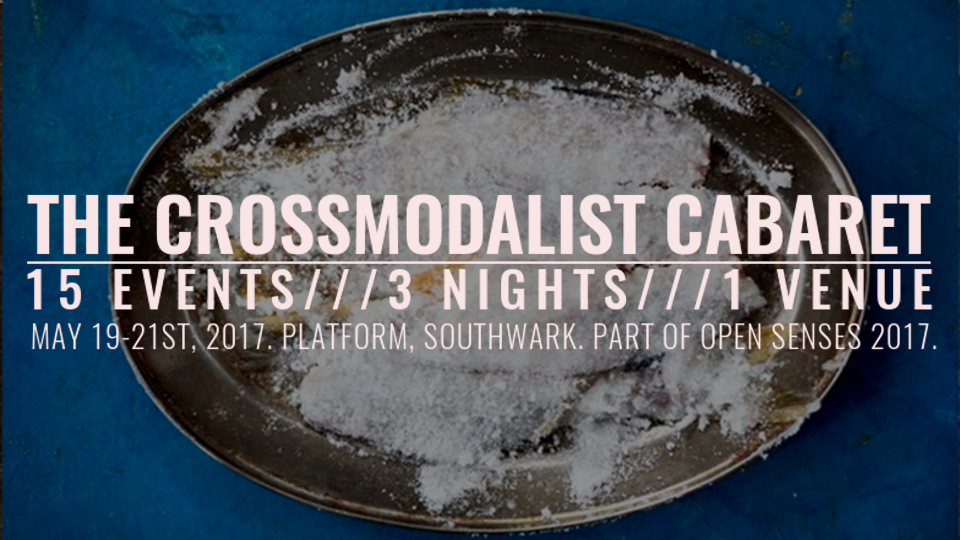 Taste the Rainbow: Exploration on the colour of flavour with research input from the Crossmodal Research Laboratory, University of Oxford, and renowned food photographer, Joe Sarah. (London/Oxford)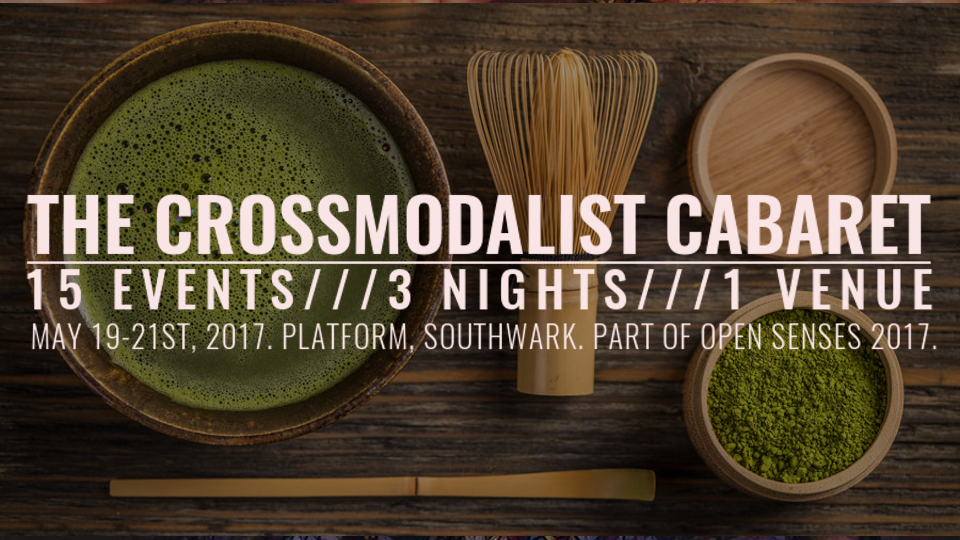 The Art of Tea: Tea tastings and demonstrations exploring the ancient arts of Asian tea practices.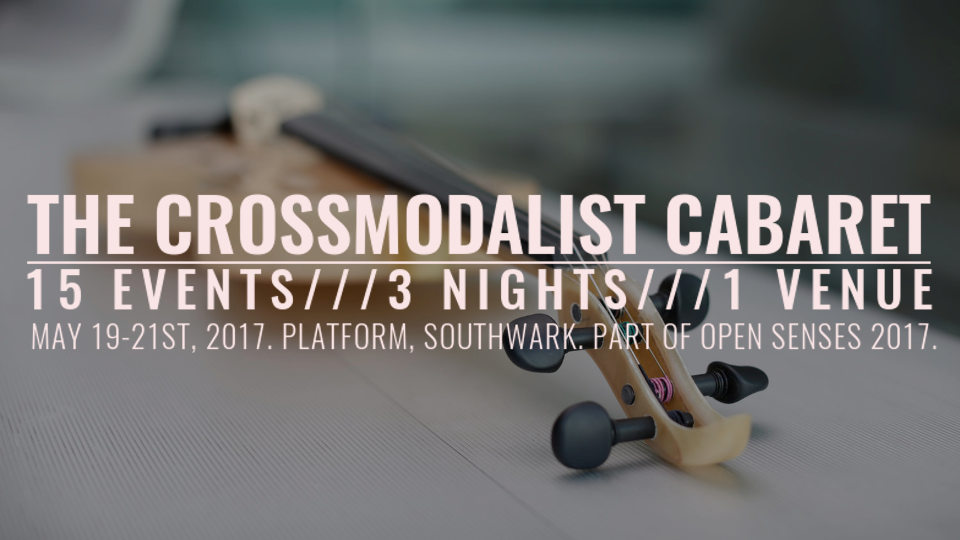 Spider Silk Violin: A talk with Innovation Designer Luca Alessandrini, and Peter Shepperd Skaerved, Viotti Professor at the Royal Academy of Music, on Luca's award winning Spider Silk Violin.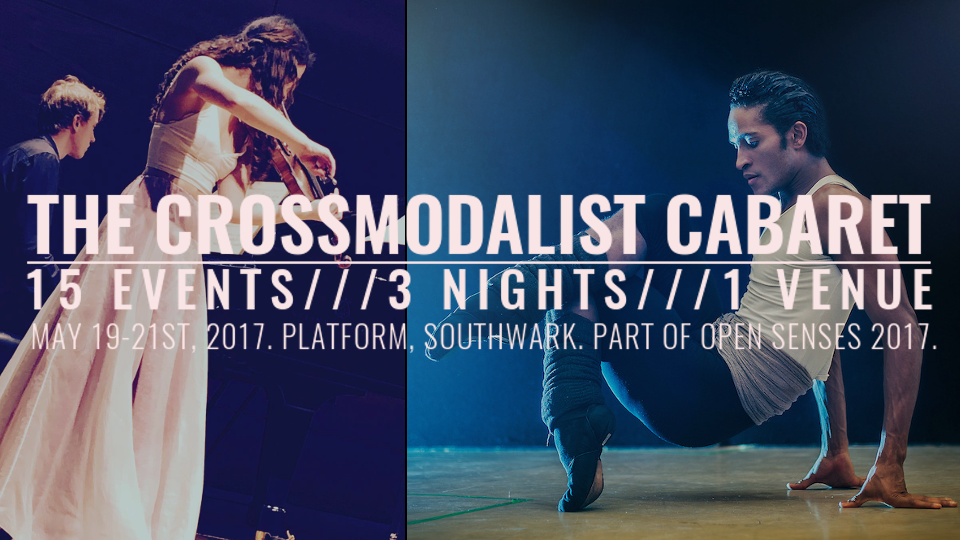 ENDURANCE: Violinist versus Dancer in an epic world premiere performance of a new work by Richard Hames (lasts two to nine hours)

Negroni Bar: Open all weekend (card only). Selling Negronis, beer, and soft drinks.
---
WHAT IS CROSSMODALISM?
Crossmodalism is a movement born from the synthesis of art, science, and entrepreneurship. It is based in learning and collaboration across non-traditionally linked disciplines, ideas, and communities. Through this foundation, Crossmodalism fosters an appreciation of the full human experience in connection to its sensorial and natural environment.

www.crossmodalism.com
Date and time
Location
Platform Southwark
1 Joan Street
London
SE1 8BS
United Kingdom