Description
The Croydon Tech Expo 2018 @ TMRW Tech Hub - Shaking Hands
In association with Click Enterprise and LDSC
Shaking Hands are proud to bring you The Croydon Tech Expo in partnership with; Click Enterprise; and LDSC (London Digital Security Centre) represented by YUDU|Sentinel, Data2Vault, Blockphish and Assuria.

Showcasing all of the borough's most cutting-edge technology, step inside South London's largest tech hub TMRW, and be transported to the year 2084!
The SHIP Stands
Discover a new world and throw your senses into Heads Above the Cloud's virtual reality.
Get behind your future desk and interact with the latest office tech Curry's|PC World have to offer.
Visit a new reality with Limitless VR's headsets - you won't believe your eyes!
Enter the Heart of Gaming and experience retro-heaven by reliving revamped games of your past. If you're thinking Pacman and Dance-mat, you are thinking correctly (With Special Mention to DTT Removals & Clearance Services - The Man with a Van, that Can).

The SHIP Stands & Speakers include:
Our sponsors;
Click Enterprise, leading experts on IT Support and infrastructure management. Discussing 'IT Support Evolved; Don't Stay Behind' and giving you the chance to win an Amazon Echo in our business card prize draw!
The London Digital Security Centre, working in line with the Mayor's Police and Crime Plan to support and protect SME's against cybercrime. Offering you the chance to win a complimentary stay for two at the one and only De Vere Selsdon Estate in our raffle prize draw!
To partake in this prize draw, please fill out the survey below and claim your raffle ticket at the door:
The LDSC De Vere Selsdon Estate Survey
The SHIP Snacks
Visit Curry on NaanStop, our amazing food vendors bringing us authentic, homestyle, traditional Indian flavours! See the full menu and price list below: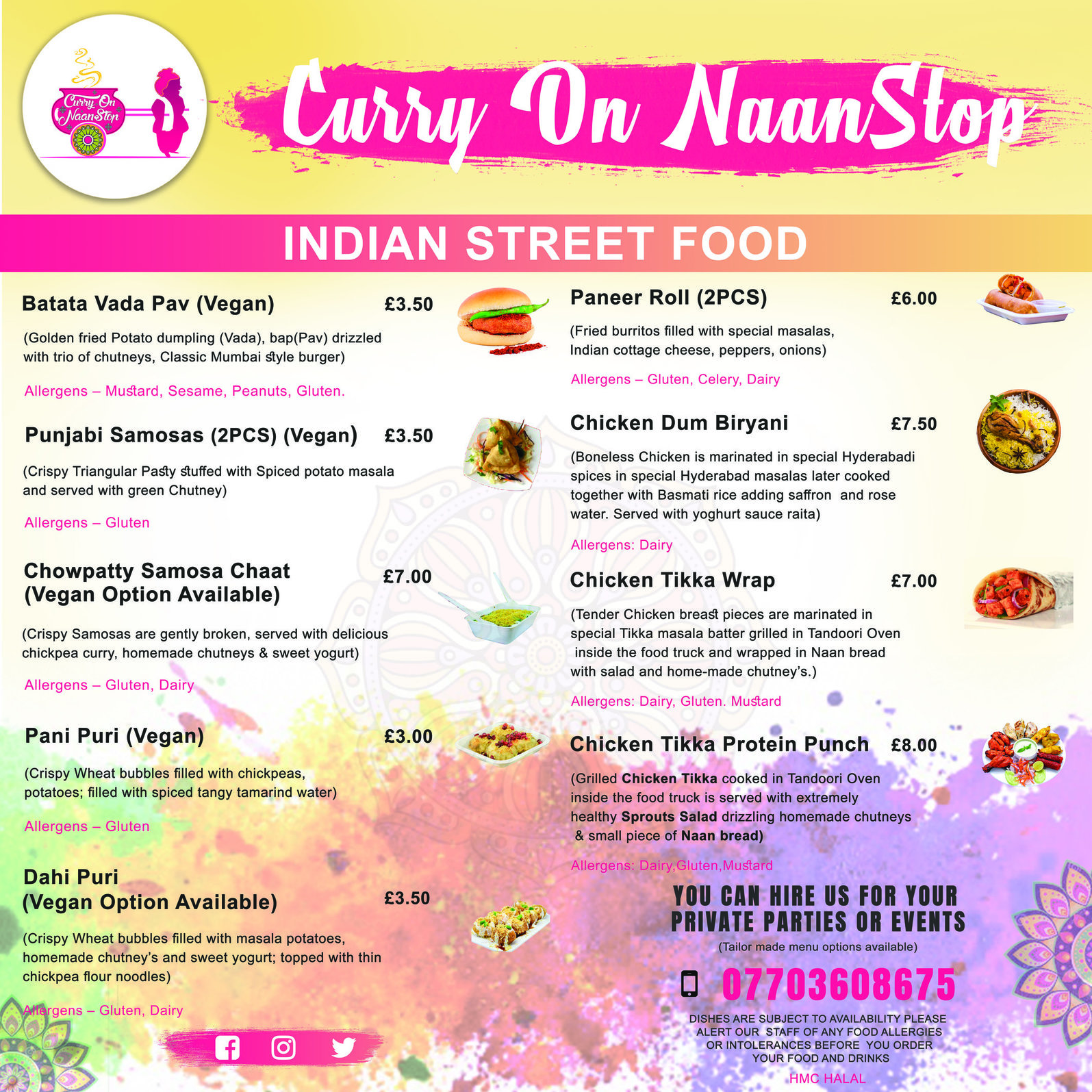 With surprise after surprise guaranteed, we're looking forward to hosting corporates and SME's from across Croydon and beyond to join us to get an in-depth look at the UK's fastest growing cluster.
Agenda:
6:00 - 6:15: SHIP Members, Guests & TMRW residents arrive
6:15 - 6:50: Initial Networking, stalls and live demos
**6:30: TMRW Hub Tour
6:50 - 7:00: Warm Welcome
7:00 - 7:20: Life Cycle of a Breach - LDSC Team
7:20 - 7:30: Click Enterprise take the stage
7:30 - 7:50: Q&A Panel
8:00 - 9:00: Extended Networking, Demo's and Conversation Round-offs
**8:15: TMRW Hub Tour
With thanks to our Sponsors:

We look forward to hosting you, if not at this event, at one of our many others. View our Events Calendar on the Shaking Hands website here - Where could I be this month? Show me the calendar!
About us
Shaking Hands Interactive Partnership is the home of small-medium enterprises (SMEs) in Croydon. We are a partnership for small-medium business owners and decision makers to communicate, collaborate, and shape the future of good business in Croydon.
Our Partnership Informs, Smartens and Grows businesses in and around Croydon through weekly newsletters, professional events calendar, local discounts, introductions, two monthly Shaking Hands events and more.
Our mission is to connect 10,000 SMEs together in South London by 2020.
Anyone wishing to learn more about Shaking Hands, and what we do in Croydon aside from wacky events, feel free to get in touch with via:
Email: events@shakinghands.co.uk
Twitter: @CroydonSHIP
Facebook: @CroydonSHIP
LinkedIn: Laurence Grant and Robert O'Sullivan
Website: Shaking Hands Interactive Partnership
Organiser of The Croydon Tech Expo 2018 @ TMRW Tech Hub – Shaking Hands
About us
As Croydon's No.1 Network for Decision Makers & Directors, its our business to broker introductions, provide engaging environments to entertain & create opportunities for the business community to thrive. 
Our Mission is to end white-walled, soggy sandwhich networking forever, hosting the best rooms for business, in the business. 
In 3 yrs, we've hosted over 3,000+ Decision Makers & Directors at 60+ events, distributed 200+ Newsletters and facilitating 300+ Business to Business Introductions. 
With 3 incredible networking formats designed to ensure that our Members & Guests get the best return on investment from attendance time, we continue to deliver affordable, unique, informative events at exciting & exclusive venues across Croydon. Laying host to rooms full of decision makers and community shakers to forward your business, network and industry relationships. 
Why attend?
>Represent your organisation to potential clients & partners
>Get face-to-face with Decisions Makers & Directors
>Enjoy fun, interactive & engaging networking events
>Raise your profile in the local business community 
>Keep up to date with the latest happening in your industry
>Meet industry leaders
>Enjoy exceptional food & drinks always available
But don't take our word for it!
See our events for yourself on our YouTube Channel: Shaking Hands 
Get in touch via:
Email: events@shakinghands.co.uk
Twitter: @CroydonSHIP
Facebook: @CroydonSHIP
LinkedIn: Robert O'Sullivan
Website: Shaking Hands Interactive Partnership