Event Information
Location
MoreYoga
784 Green Lanes
London
N21 3RE
United Kingdom
Refund policy
Contact the organizer to request a refund.
Eventbrite's fee is nonrefundable.
London's first Crystal Swap-Shop! Swap stones, learn more, and charge your stones in this event filled with crystal magic.
About this event
The Crystal Swap Shop is an afternoon filled with Crystal magic created and hosted by Maria, Daughter North, and special guests!
At the first event will have the opportunity to learn about crystals from our crystal expert Barbra May in her signature masterclass The Intuitive Crystal Connection, covering:
How to pick your crystal and how to identify it
How to read the energy of a crystal without using a guide
How to cleanse and look after your crystals (You can then put this into practice in The Crystal Cleansing Area with Barbra's guidance)
How to use a crystal and how to activate them
Open crystal Q&A
You can buy new crystals and crystals accessories in the shop, clean your new crystals in the Crystal Cleansing Area and enjoy a singing Bowl Sound Bath to energetically charge yourself and your new stones! (Limited space)
But now to the other exciting thing about this event - The Crystal Swap Shop!
This is an event created for all those beautiful stones which have been sitting on your shelf, or kept in a drawer, for aaaaaages. This is an event for the stones which has completed their time and work for you. Here, they can be swapped with other people's stones so they can be put to work again and so they can be loved by someone new, and at the same time, you can bring home some new crystal babies too. It's a win-win!
"As a crystal lover I'm always adding crystals to my collection, and I realized that I have some crystals I haven't touched or worked with for years. As I am no longer drawn to them, I understand that my time with these particular crystals is complete. They have supported me as long as they should. As they hold all that beautiful power, I wanted to find a way to help them find their way to the next soul to support. Taking into consideration the over-mining of crystals and sustainability in general, I came up with the idea of swapping. I've been to clothes swaps in the past. and came up with the idea of a Crystal Swap-Shop.
We've expanded on the idea by hosting talks, workshops, and events at the Swap-Shop too. Showcasing collaborations with other crystal experts so that when you visit the Crystal Swap-Shop you will leave, not only with a set of new crystals but also the knowledge of how to properly care for them and let them work their magic for you!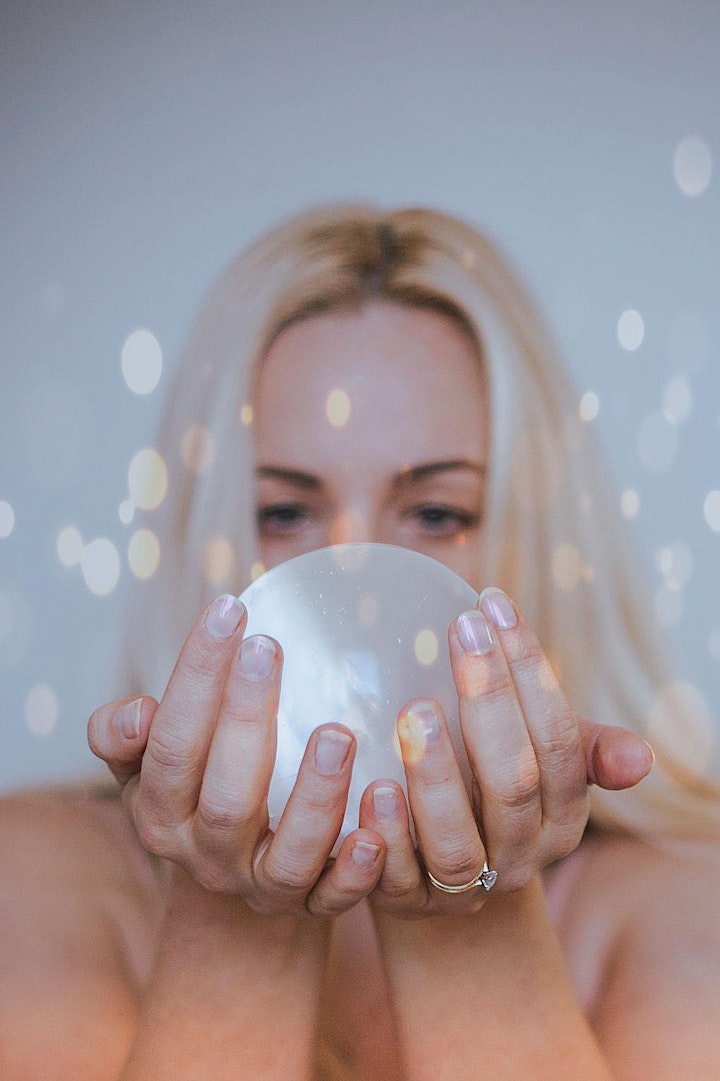 ABOUT OUR GUEST SPEAKER
BARBRA MAY
Barbra is a teacher and practitioner of modern mysticism. She works as a spiritual therapist that is able to read and identify energies sometimes using Tarot as well.
She has been able to read and identify energy from a very young age. Barbra is here to guide and teach spirituality, and most importantly making it relatable and for you to understanding it. If you would like to dive deeper into crystals and all things magical you can listen to her podcast called the Barbra May show available on all the podcast platforms, her podcast is in the Top 1% Most Popular Shows out of 2,729,323 podcasts globally.
Barbra is our crystal expert at the event and is on hand to answer all your crystal related questions and provide guidance in the cleansing area and when you pick your new stones.
Find her here:
https://www.barbramay.com/
If you were to schedule a one to one session at the event with Barbra - to be held within 2 months - you will enjoy a 25% discount. Please speak to her at the event and book your one to one energy reading.
What you need to know:
You can swap a maximum of 5 crystals
You need to know the name and follow the guide below to get the size of crystal, and you need to know a few of its qualities
Your crystals will be labeled as metal, copper, silver, gold or rose gold depending on rarity and size
So how does it work?
When you buy your ticket you have the space to add the crystals you like to swap. You have to provide the name, approximate size and a few properties of your crystals.
Arrive from 13:45-14:15 to drop off your crystals to one of the hosts. Your crystals will have ready-made tags with the details you have provided and with your name on the back, pair your crystals with their tags and confirm you are happy with the value they have been given.
Each crystal have been labeled, and you will be given tokens with the same label that you will use to adopt your new stones.
For example: If you have registered to swap 3 x crystals given the silver lable you will receive 3 silver tokens. With 3 silver tokens you can pick up 3 silver, copper or metal crystal to give them a new home. The value of your crystal covers the same or lower labled crystals.
Once you have dropped off you crystals, and received your tokens, enjoy a complimentary warm drink and settle in for Barbra May's masterclass
After the masterclass you're all welcome to enter the swap shop and find your new crystal babies, bring them - and anything else you like to purchase - over to the till and exchange your tokens for your new stones, then head over to the Crystal Cleansing Area and give them a good cleanse - if you want to.
The Swap Shop Time Table
13:45 - 14:15 Crystal Drop Off, Tea & Coffee
14:15-15:00 Crystal Masterclass by Barbra May: The Intuitive Crystal Connection
15:00-16:00 Crystal Swapping & Shopping
16:15-17:00 Crystal Meditation & Singing Bowl Sound Bath (limited space, premium ticket required) by Daughter North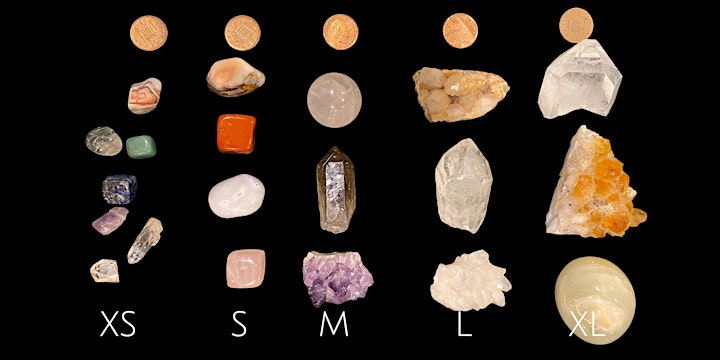 Date and time
Location
MoreYoga
784 Green Lanes
London
N21 3RE
United Kingdom
Refund policy
Contact the organizer to request a refund.
Eventbrite's fee is nonrefundable.