The Cure for Catastrophe – How we can stop manufacturing natural disasters

Friday, 3 March 2017 from 18:00 to 19:30 (GMT)
Event Details
Year after year, floods wreck peoples home and livelihoods, earthquakes tear communities apart, and tropical cyclones pulverize port cities. Yet our so called 'natural disasters' are in fact human ones: we build in the wrong places and in the wrong way, putting brick buildings in earthquake country, timber ones in fire zones, and allow unfettered development in flood plains. We then blindly trust our flood walls and disaster preparations and when they fail, catastrophes become even more deadly. No society is immune to the twin perils of complacency and heedless development.
Yet recognizing how disasters are manufactured also gives us the power to act. From the Great 1755 Lisbon earthquake to Hurricane Katrina the lecture will detail the ingenious ways people have fought back against disasters, alongside the power and promise of new predictive technologies, including catastrophe risk modelling, which is now moving beyond its original application in the insurance sector, to be used by governments and cities in how they identify their risks and measure progress in risk reduction.
---
Biography
Robert Muir‐Wood is a British scientist, natural disaster expert and widely published author. He is the Chief Research Officer of the world‐leading catastrophe modeling firm, RMS, where he works to extend natural catastrophe modeling and investigate emerging catastrophe risks. Over the last 25 years, Robert has led projects to developed catastrophe models for hurricane, earthquake, tropical cyclone, windstorm and flood, in Europe, Japan, North America, the Caribbean and Australia. 
As one of the world's leading authorities on natural disasters, Robert is a prolific writer and sought after speaker.  He is the author of six books, as well as numerous published scientific papers and articles. In late 2016 his latest book 'The Cure for Catastrophe' was published in the US and UK in September 2016.
He is vice chair of the OECD High Level Advisory Board of the International Network on the Financial Management of Large Scale Catastrophes; was a Lead Author on the 2007 IPCC 4th Assessment Report and on the IPCC 2011 Special Report on Extremes, and was Expert Review Panel member on the 'Risky Business' study of the future US economic  impacts of climate change (see http://www.riskybusiness.org)  2013-2014. He was named as one of the 24 'most influential' people in the Market in the inaugural listing by Insurance ERM in April 2015, and is a Visiting Professor at the Institute for Risk and Disaster Reduction at University College London. Robert is also a member of the Cabot Institute's esteemed External Advisory Board.
Robert has a Master's degree and a PhD in natural sciences from Cambridge University, England, where he was also a Research Fellow.
Book signing
Robert will be signing and selling copies of his latest book 'The Cure for Catastrophe' at 7.15 pm. Please ensure you bring cash if you wish to purchase the book as we cannot guarantee that there will be a card machine. 
Booking information
Please note that booking is free and open to all but you must register via this Eventbrite to attend. Please contact cabot-enquiries@bristol.ac.uk if you have an accessibility requirement and we will endeavour to ensure this event is accessible. 
This event is being held in partnership with the Festival of Ideas.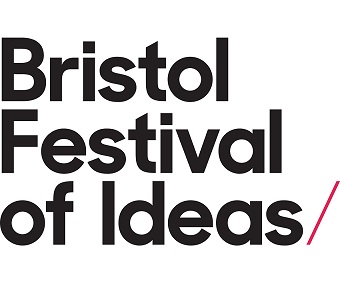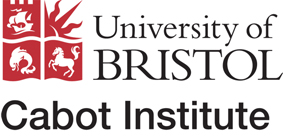 When & Where

Reception Room
Wills Memorial Building
Queens Road
BS8 1RJ Bristol
United Kingdom


Friday, 3 March 2017 from 18:00 to 19:30 (GMT)
Add to my calendar
Organiser
The Cabot Institute for the Environment at the University of Bristol
Many minds, one mission
A diverse community of experts, united by a common cause; protecting our environment and identifying better ways of living well with our changing planet.
If you sign up to our events we may contact you with a survey after the event.  View our privacy statement at http://bristol.ac.uk/cabot/aboutus/privacy/