Description
In this paper Kathryn Hughes asks 'what happens when we write the body back into biography?' After 20 years researching the Lives of well-known Victorians, including George Eliot and Mrs Beeton, Kathryn Hughes found herself worrying about why her biographical subjects still seemed so sketchy. She resolved to go hunting in the archive for bad haircuts and wonky teeth and to restore Life-Writing and the Victorians to their full physical form.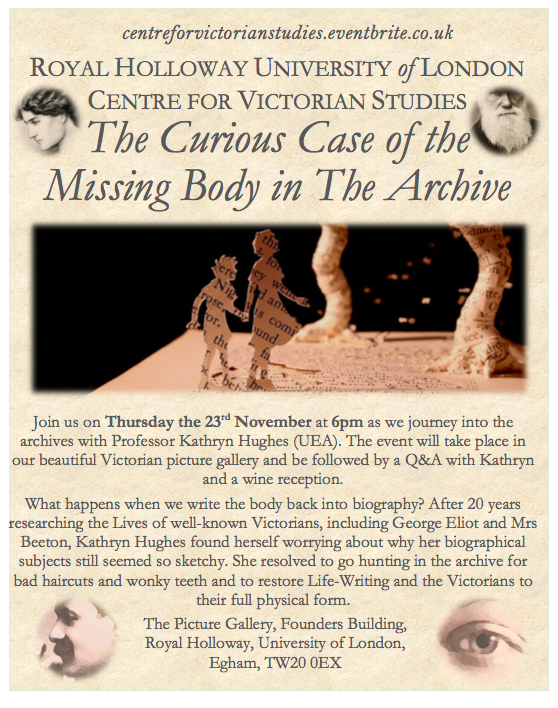 The event will take place in our beautiful victorian picture gallery and be followed by a Q&A with Kathryn and a wine reception.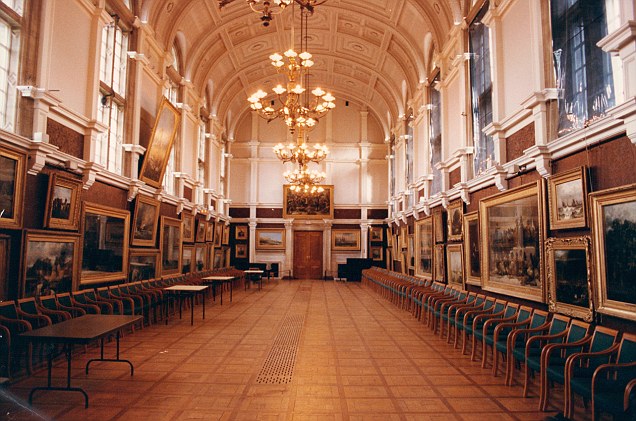 Who is the event for
Everyone. The event is free but there are limited numbers.

About the speaker
Kathryn Hughes read History at Oxford University and holds a PhD in Victorian Studies. In 2007 she took up the post of Professor of Life-Writing at the University of East Anglia. She is also a contracted literary critic for the Guardian newspaper, and presents and contributes to BBC Radio 4. Her biography of George Eliot (1999) won the James Tait Black prize and her The Short Life and Long Times of Mrs Beeton was an international best-seller. Both books were filmed for BBC television. Her most recent book, Victorians Undone, explores the lives of 5 well-known Victorians through their odd, controversial or infamous body parts.
Praise for Victorians Undone: Tales of the Flesh in the Age of Decorum
'A page-turner … brilliant all the way through. One of the best books I've read in ages' Lucy Worsley, Sunday Express
'A dazzling experiment in life writing … Every page fizzes with the excitement of fresh discoveries … Each page becomes a window on to a world that is far stranger than we might expect' Robert Douglas-Fairhurst, Guardian
'It is rich and scholarly, something fascinating to be discovered on every page … Hughes is a thoroughly engaging writer: serious-minded but lively, careful yet passionate… Some of the encounters in its pages, whiffy and indelible, will stay with me for ever' Rachel Cooke, Observer
'A work of formidable scholarship … Reading it is like unravelling the bandages on a mummy to find the face of the past staring back in all its terrible and poignant humanity' Lucy Lethbridge, Financial Times