Description
IT'S A HOT GIRL SUMMER!
Join #yourfavebaddie and queen of the dancehall Naomi for 1.5 hours of total release. Learn her waistline twerk moves that you can take home with you and also find out what the hashtag #WhenTheWaistTakesOver is really about!
This class is for beginners and all levels are welcome as we free up ourselves and #jiggleourbeauty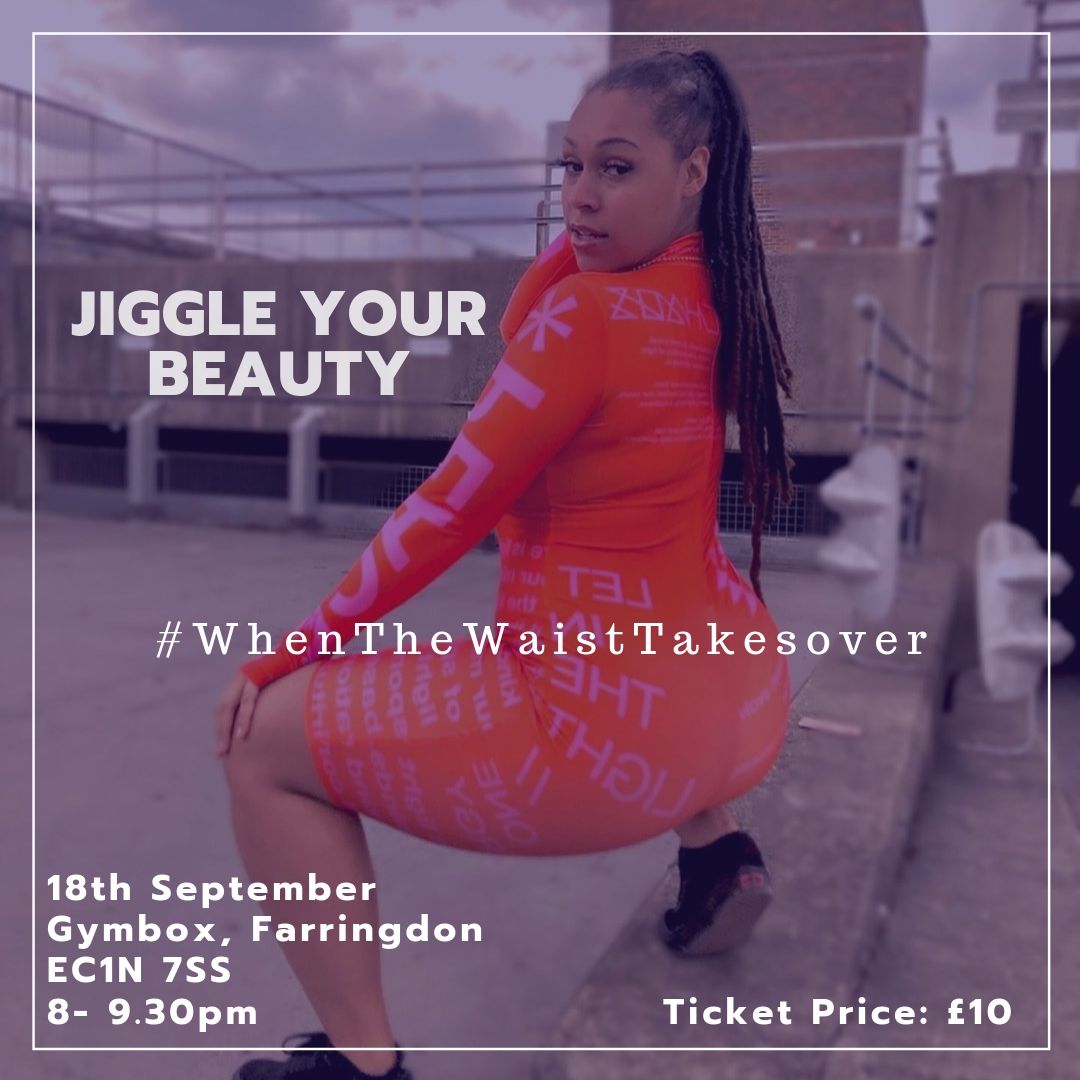 BOOKING INFORMATION
Please bring a bottle of water, wear trainers & comfortable clothing.
All classes are filmed and footage is used for promotional purposes only.

*** tickets are non-refundable or transferable / very limited places available ***
For Frequently asked question please click here

***The Curve Catwalk Liability Waiver and Informed Consent information***
You agree that by participating in this dance class, you do so entirely at your own risk. You agree that you are voluntarily participating in these activities and agree that you do not suffer from any illness, impairment or other conditions that would prevent you from participating in the class. We are also not responsible for any loss of your personal property.
I, the participant specified on the ticket, acknowledge that I may be photographed or filmed during training. I hereby consent to the use of these photographs and/or videos without compensation, to be used on The Curve Catwalk website or in any editorial, promotional or advertising material produced and/or published by The Curve Catwalk