Location
St Leonard C of E Church
Shoreditch High Street
London
E1 6JN
United Kingdom
Description
The Dark Side of the Green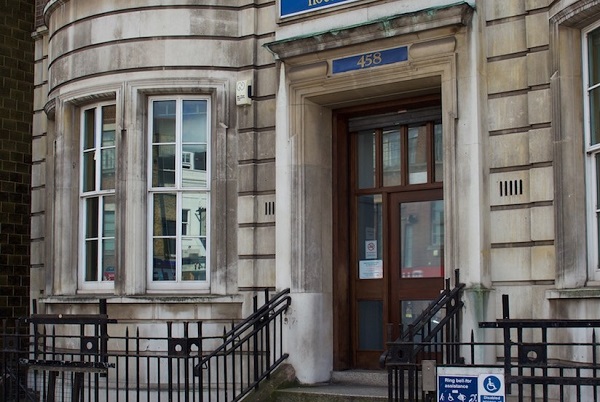 Photo © 2015 Alan Tucker - Former Bethnal Green Police Station
Guide tel: 07982 132231
Certain shadows cast themselves more darkly than others over the East End: but what do you know about the dark stories that lurk within the history of Bethnal Green?
You may know what Ronnie Kray did at the Blind Beggar in 1966, but what did Arthur Harding do at the Bluecoat Boy in 1911? And what connected Oswald Mosley with the Blade Bone? Why should you think twice before accepting a drink from John Bishop and Thomas Williams? Or letting the Reverend Benjamin Russen teach your daughters?
Bethnal Green's past is littered with dark deeds and dodgy dudes, but these are important moments in the history of law and order in this country. As the lid is lifted, come and peek at the darkness that lurks beneath.
Meet outside the Clerk's House, next to St Leonard's Church, Shoreditch High Street.
The walk will take approximately 2 hours. For information on travel, please use Transport for London's Journey Planner.