Description
How can we have better conversations about how health services use our personal data?
The NHS is custodian to some of our most personal and private data. Data which has the ability with new technology and AI to unlock better patient outcomes. From care.data to the current day, how that data might be aggregated and used for public benefit is a thorny topic of debate. Do we trust the NHS to keep our data safe? How do we balance privacy and confidentiality with the potential upside that wider dissemination and analysis of data can bring?
To guide us through this tricky subject, we are delighted to have Natalie Banner, lead for the Wellcome Trust Understand Patient Data project, to share learning from this important initiative along with exploring emerging issues from new data-driven technologies and their implications for public confidence.
Andrew Dyson, Partner at law firm DLA Piper (Privacy and Data Protection Group) and visiting research fellow in applied ethics at the University of Leeds, will consider legal and ethical issues which health tech companies and health organisations must grapple with if they are to build and maintain public trust.
Murat Soncul, Information Governance lead at South London and Maudsley NHS Foundation Trust, will share his hands on practical experience of ensuring the NHS complies with legal and ethical frameworks whilst supporting innovation in data-driven technologies.
So what does the public actually think about this sensitive area. Dr Fiona Fylan from Brainbox will share the research and engagement they have done with the public in Leeds. Last but not least, James Munro will bring an example of how patient generated qualitative data can be used to improve NHS and social care services.


Our speakers:
​Dr Fiona Fylan is a Chartered Health Psychologist who specialises in designing, conducting and applying psychological research to understand experiences and behaviours. She has led research projects across a range of applied health psychology topics including understanding public and clinician perceptions of a digital personal health record, exploring barriers to reducing car use, identifying how to stop drivers speeding, identifying how to increase the uptake of screening tests, understanding clinician prescribing behaviour, and designing cancer follow-up services around patient needs. Fiona works extensively on designing, implementing and evaluating behavioural change programmes. She brings expertise in identifying appropriate behavioural change techniques and in working with patients and professionals to develop evidence-based interventions. ​
Dr Natalie Banner leads Understanding Patient Data (UPD), an initiative hosted at the Wellcome Trust to support better conversations about how patient data is used for care and research. UPD works with patients, charities, researchers and health professionals to champion responsible uses of data: feeding into policy development, creating accessible resources and horizon scanning for emerging issues that may affect public confidence in the use of health data. This includes exploring how to create trustworthy frameworks for developing data-driven technologies in healthcare and research. Natalie formerly led Wellcome's policy work on GDPR and data protection, seeking to ensure UK legislation and regulation creates a supportive environment for health data research. In 2018, she was named in BioBeat's "50 Movers and Shakers in BioBusiness".

Dr Murat Soncul worked as an oral surgeon and completed a doctorate in healthcare technology before joining the South London and Maudsley NHS Foundation Trust to co-ordinate the e-Health Programme. He currently works as the Head of Information Governance and the DPO in the same Trust and is a vice-Chair of the Confidentiality Advisory Group at the Health Research Authority. Murat leads the information governance working group to enable the digital strategy for health and care partners in SE London. He has recently joined the leadership team in the One London LHCRE (Local Health and Care Record Exemplar) as the IG lead. Murat's professional interests include ethical and fair use, sharing and linking of health and care data to support digital innovativation to improve services, patient outcomes, whilst reducing fragmentation in delivery of services.
---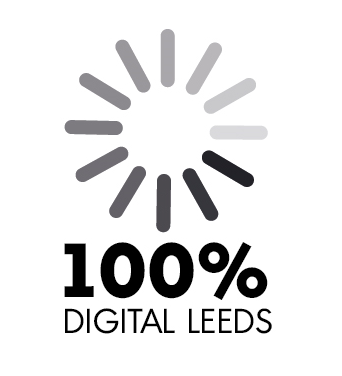 100% Digital Leeds is the health and care theme of the Leeds Digital Festival #LDF19.
Curated by mHabitat on behalf of the city, 100% Digital Leeds bring together international, national and local perspectives on current digital themes in health and care. From the ethics of AI, through to how we use personal data and the impact of social media on vulnerable teens, our events aim to stimulate debate and shine a light on the great stuff happening in our city. We are delighted to have BJSS as our headline sponsor at #LDF19 and we are also grateful to our individual event sponsors in helping make #100DigitalLeeds #LDF19 happen.
Most of our #100DigitalLeeds events will be run from the recently launched Co>Space North – a collaboration and co-working space on the fifth floor of Platform in the heart of the city. At Co>Space North we are creating a community of makers and doers passionate about digital health and tech for good. Anyone signing up to be a member of Co>Space North during the two week festival period gets their first month membership for free! Email us at cospacenorth@wearemhabitat.com to find out more and get involved.
Our city's Health and Wellbeing Strategy 2016-2021 sets out a clear vision that 'Leeds will be a healthy and caring city for all ages, where people who are the poorest improve their health the fastest'. This includes maximising the benefits from information and technology as a key priority. The health and wellbeing strand of the Digital Festival is a celebration of the diverse and innovative work taking place to help us achieve our shared, bold ambition for Leeds to be the best city for health and wellbeing.