Description
The Day Before Pilgrimage Begins (in Winchester)...
Distance: 6 miles
A British Pilgrimage Trust Event, in association with the North Downs Way 50th Anniversary Celebrations.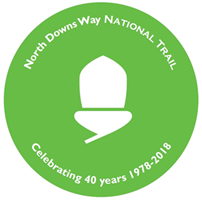 On the day before starting pilgrimage...it is traditional for the pilgrim to prepare themselves for the journey ahead. This one-day event is designed to introduce would-be pilgrims to the many pilgrimage traditions that the ancient city of Winchester has to offer.

Winchester is one of Britain's great pilgrimage hotspots. Traditional pilgrimage routes to London and Canterbury have been walked from this city for countless generations. Today, the trails are still open, and thousands of people each year make Winchester their start (and finish) point for British pilgrimage.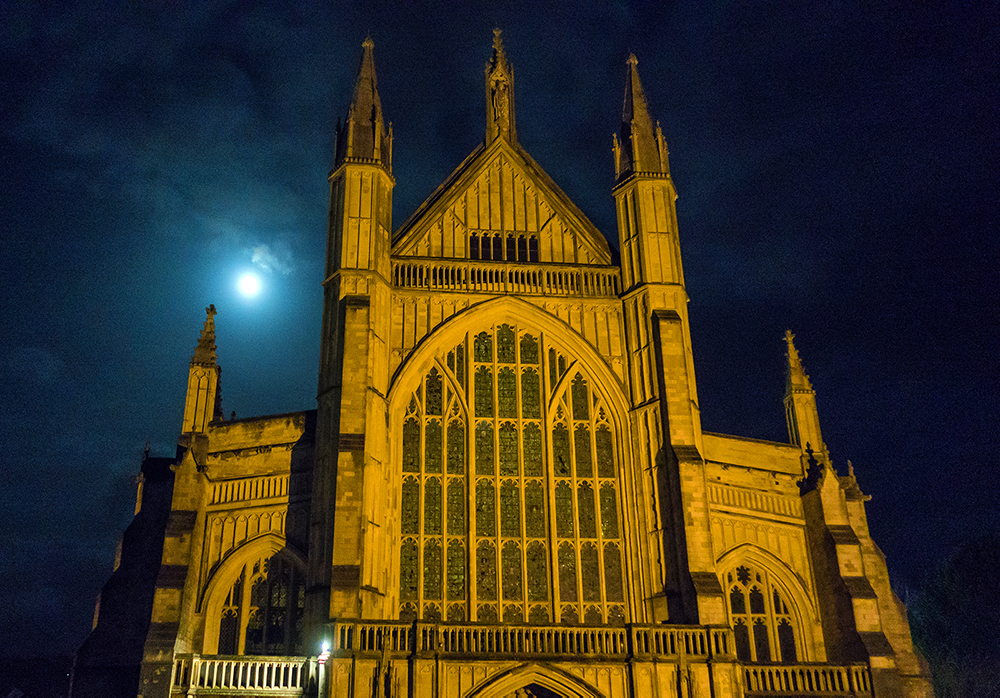 Full Moon over Winchester Cathedral
Winchester is a hub of pilgrimage. This one-day event traces a pilgrim circuit around the ancient City's most important holy palces, from all eras and traditions, focussing on the idea of preparing participants for the potential journey ahead.

Expect practical pilgrimage advice, as well as access to very special places, and tips for what to do when you get there.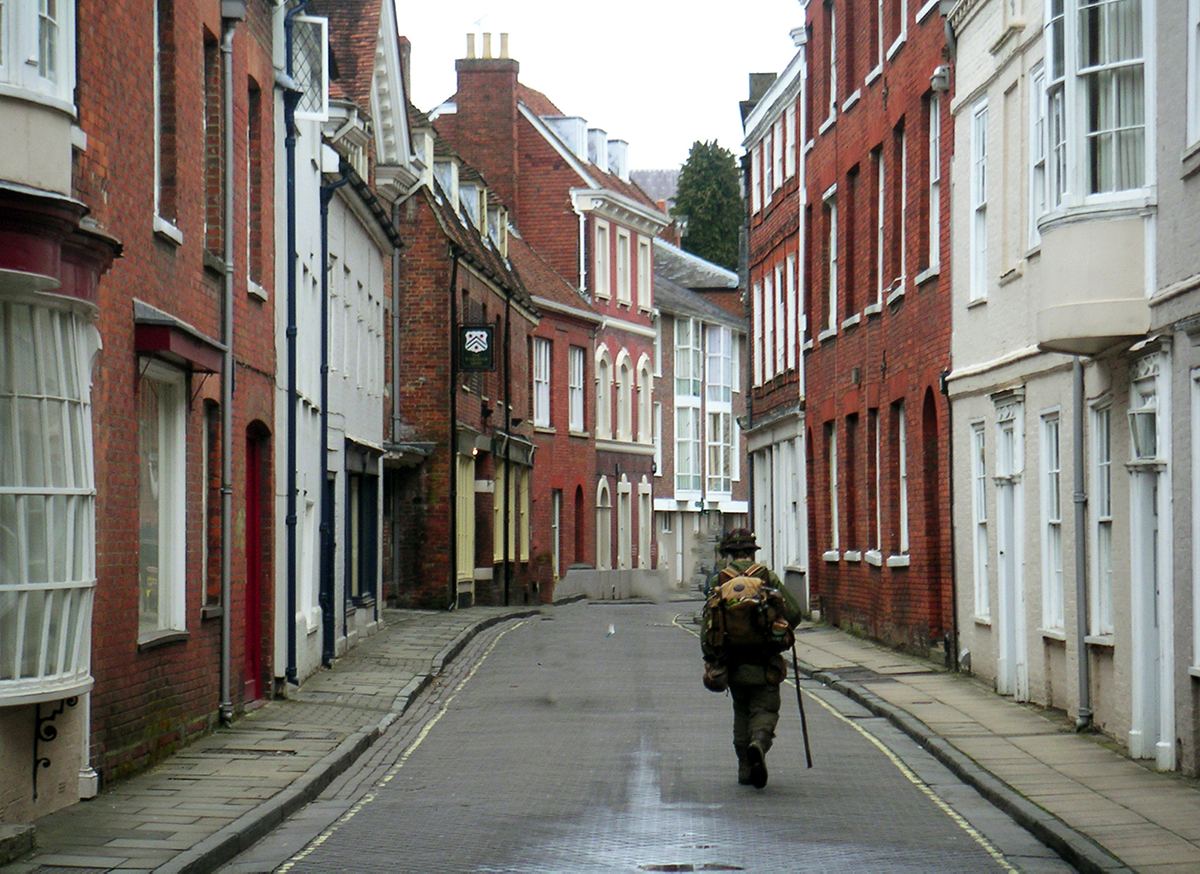 Pilgrim approaching Winchester Cathedral from the water meadows
From Iron Age forts, to the burial place of Alfred the Great, to Winchester Cathedral, to the oldest pilgrimage charity in the world (bread and ale from St Cross), to the holy hill of St Katherine and its 'miz-maze' labyrinth, to the river Itchen and its Water Meadows - Winchester is an alluring mix of living pilgrimage history and natural beauty.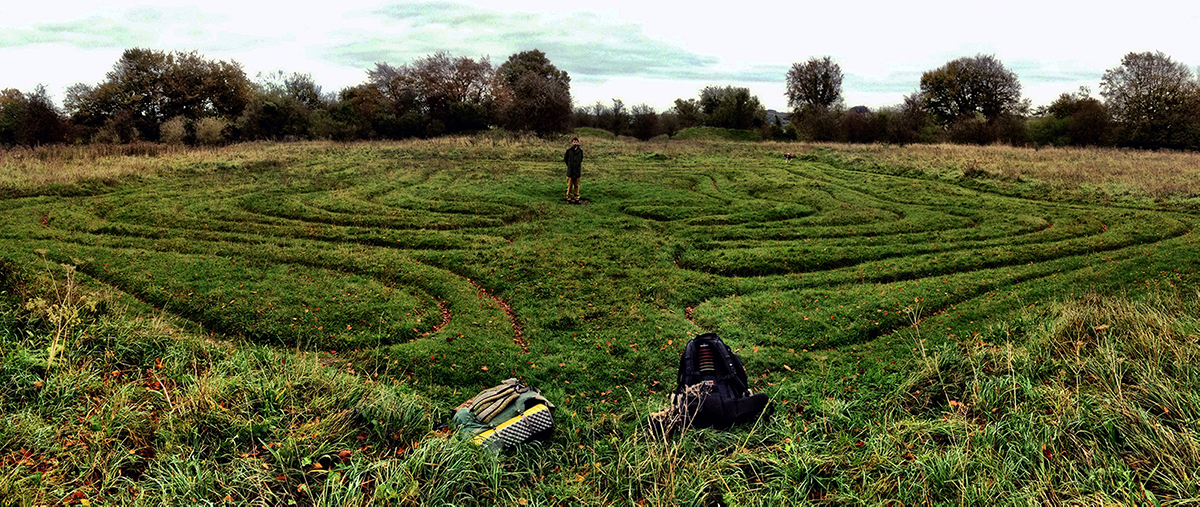 The mix-maze labyrinth
The day aims to help pilgrims learn about the city of Winchester, as a set-off point for modern pilgrims.
Expect holy water - ancient song - wooden pilgrim staffs - a genuine ancient labyrinth - trees, hills, a river and mud - much astonishing stone beauty - during this small step into a parallel English reality, to re-discover a land of ancient pilgrimage that never really went away.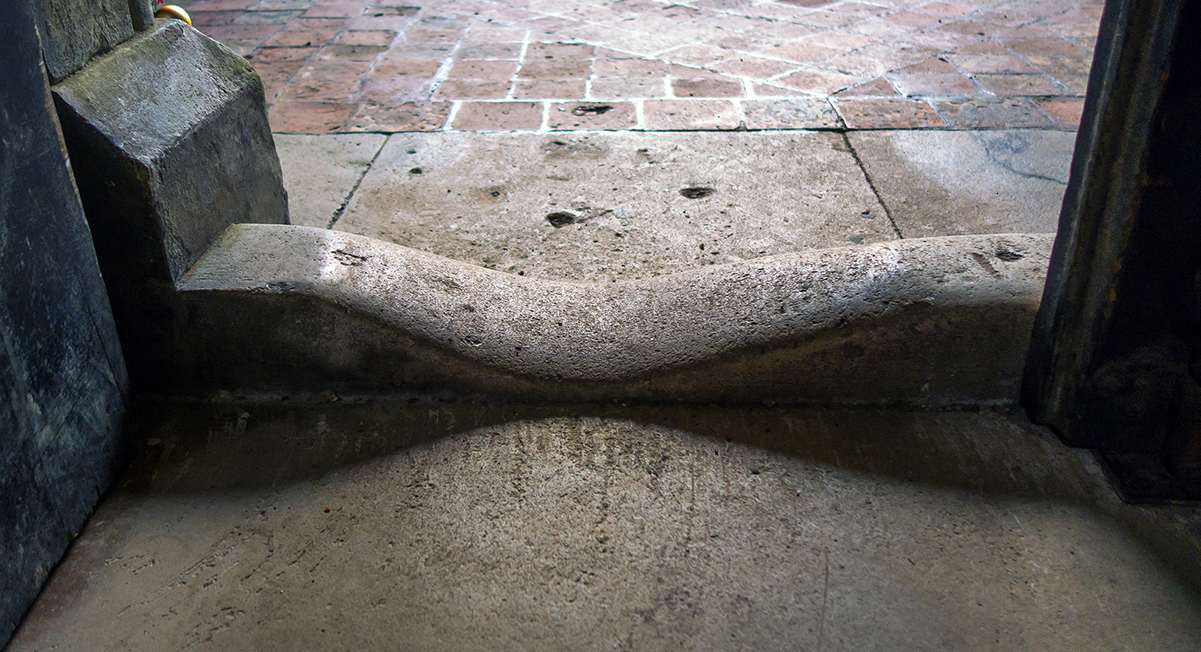 The pilgrim-worn threshold of St Cross
Start 10:30am. End 5:30pm (with optional 30 min evening service starting at 5.30pm in Winchester Cathedral).
6 miles walking. Please bring a packed lunch.
Bring wet weather gear, shoes for climbing a hill, snacks to share and a water bottle.
Tickets £50 p/p. Discounts for booking in pairs - two for £80.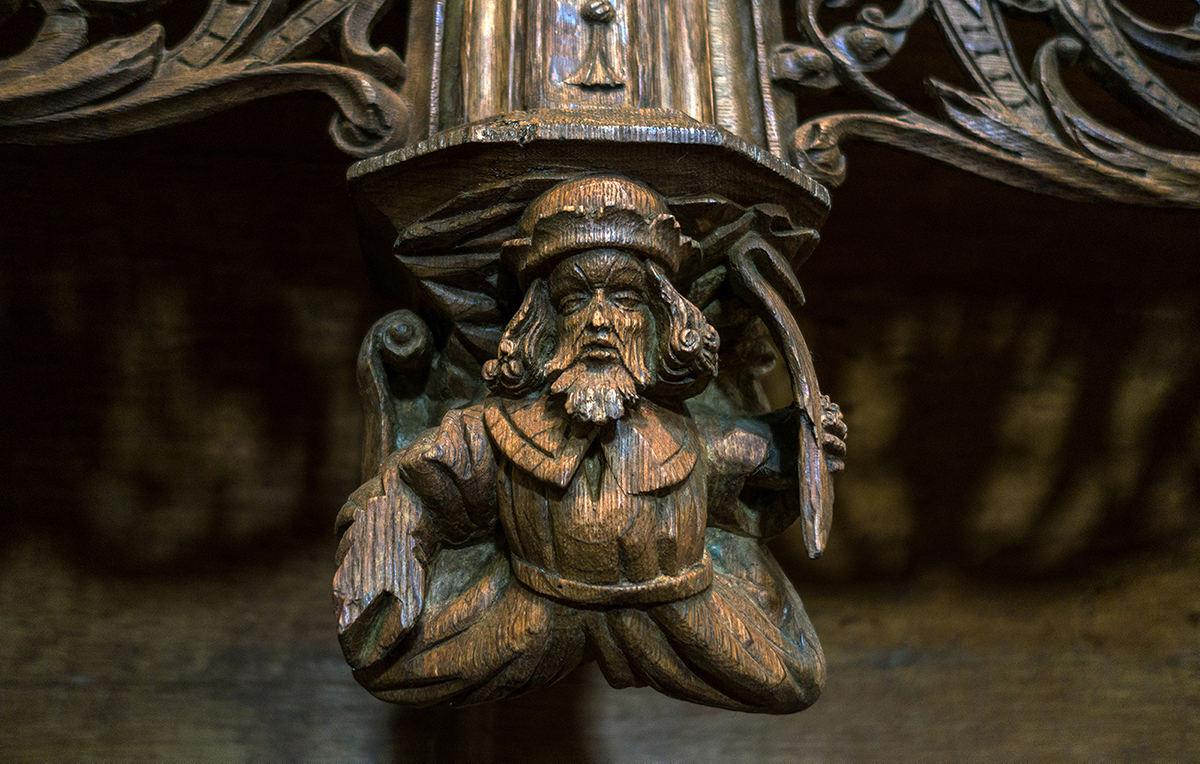 Pilgrim carved into Hospital of St Cross
This Pilgrimage will include:
- New ways of meeting old Churches (bring your own beliefs!)
- Foraging wild plants for pilgrim teas, medicines and snacks
- Group pilgrim songs on the path
- Occasional stretches of silence
- Rediscovering your place in the British pilgrimage tradition
- Natural beauty and the wild places between the roads
- Holy and Historic sites of all kinds
- Keep-your-own Hazelwood staffs and gifts of silver for holy places
Fundraising
All ticket fees fund the work of the British Pilgrimage Trust, a registered charity which seeks to open up Britain's pilgrimage tradition in newly inclusive and exciting ways.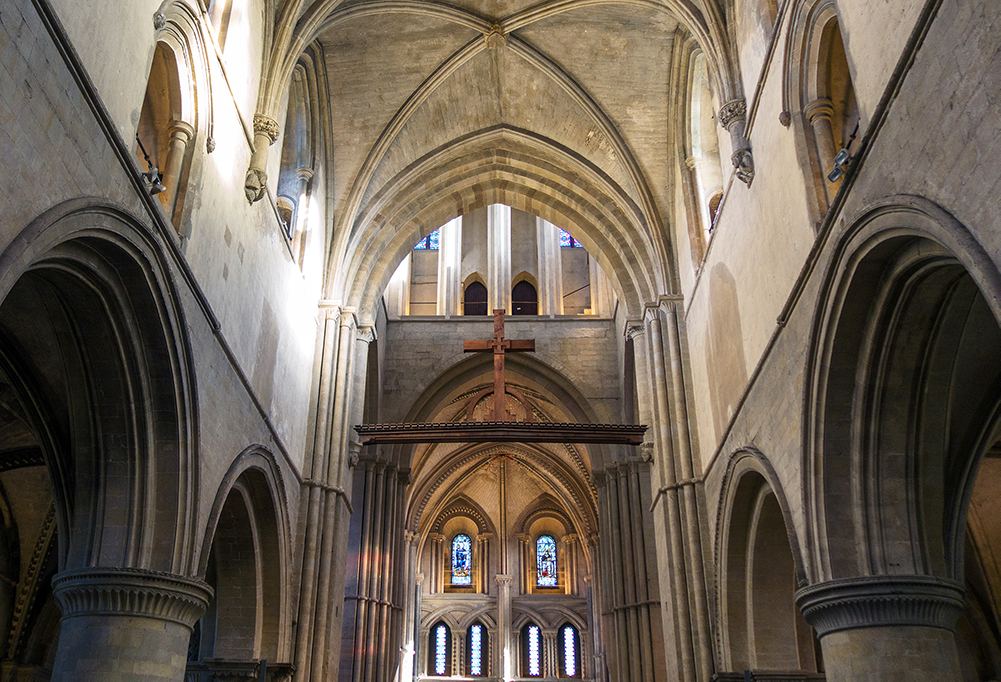 FAQ's
Who can come?
Anyone over 18 (or under 18 with parental guidance, bearing in mind the walking distance).
Is this religious?
All and no-faiths are equally welcome. We operate a "Bring Your Own Beliefs" policy. We ask that all participating pilgrims tolerate one another, whatever their beliefs.
Are there fitness limitations?
Pilgrimage is moderately intense. If you struggle to walk all day, this type of pilgrimage may be an unsuitable activity for you right now. There are always plenty of escape points en route where you can jump on a bus. But we will walk slowly, and start early, so we believe this is a very manageable distance for the majority of people.
Due to the stiles and off-road access along much of this route, unfortunately this pilgrimage is not suited for mobility-impaired people or those requiring wheelchair access. Sorry. We're working on good alternatives...
Do you have a concessionary rate?
If you are unable to pay our full rate, please get in touch with us and we'll see what we can do. We hope to make British pilgrimages accessible to everyone if we can.
Can I bring my dog?
Sadly not - we can't accommodate dogs on our guided pilgrimages. However, if you have a registered assistance dog, they are of course welcome.
If you're interested, book a ticket and come along. If you're unsure, book two tickets and bring a friend.
*If you are unable to pay our full rate, please email us at info@britishpilgrimage.org for a concessionary rate

The British Pilgrimage Trust operates an 'Open to All - Bring Your Own Beliefs' policy. BPT pilgrimage events are neither religious nor non-religious. Come seeking what you wish to find - but bring with you an open heart and mind.

We look forward, and hope to see you on the path.