Description
In conjunction with Margate Bookie Festival:
A unique literary seaside experience as we go on a journey - in every sense - from London to Margate.

"Meet best-selling writers and debut authors from Margate and beyond!
The Margate Bookie is all about encouraging people to read more and get involved in writing at all levels and across all genres."



Artist, activist, writer, performer and tour guide Simon Cole has been nipping down to Margate from London for some time to decompress and reconnect with creativity. Increasingly he's become aware that the journey itself is a key part of the process.
Exploring London's connection to Margate and then using this as a jumping-off point into other worlds he'll combine art, travel and literature to create a multidimensional experience that ends with a short writing exercise.
Using a range of readings, a touch of tour guiding and a peppering of psychogeography, we'll travel geographically, philosophically and environmentally as we reinvent the Victorian seaside daytrip.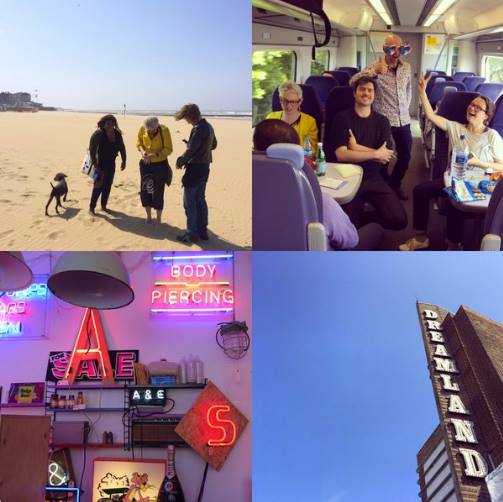 FRIDAY EVENT (See Sat if you're unable to make Fri):
Meet 9:30am at the statue of John Betjeman on the upper concourse for a quick 'John Betjeman Breakfast'. Bring a coffee and croissant etc from the food hall downstairs and as we munch we'll read some poetry. Feel free to bring something that you like too?
It's about the journey for the next stage, as we ride the 10:08am Javelin train on a journey – literally and metaphorically – that will change how you see London's connection to the sea. Once at Margate we arrive on the beach to continue this theme.
Stopping for a couple of readings and coffee along the sea front, find out how the sea has inspired countless artists as we take a moment to wonder what it could offer us in terms of our own creative growth?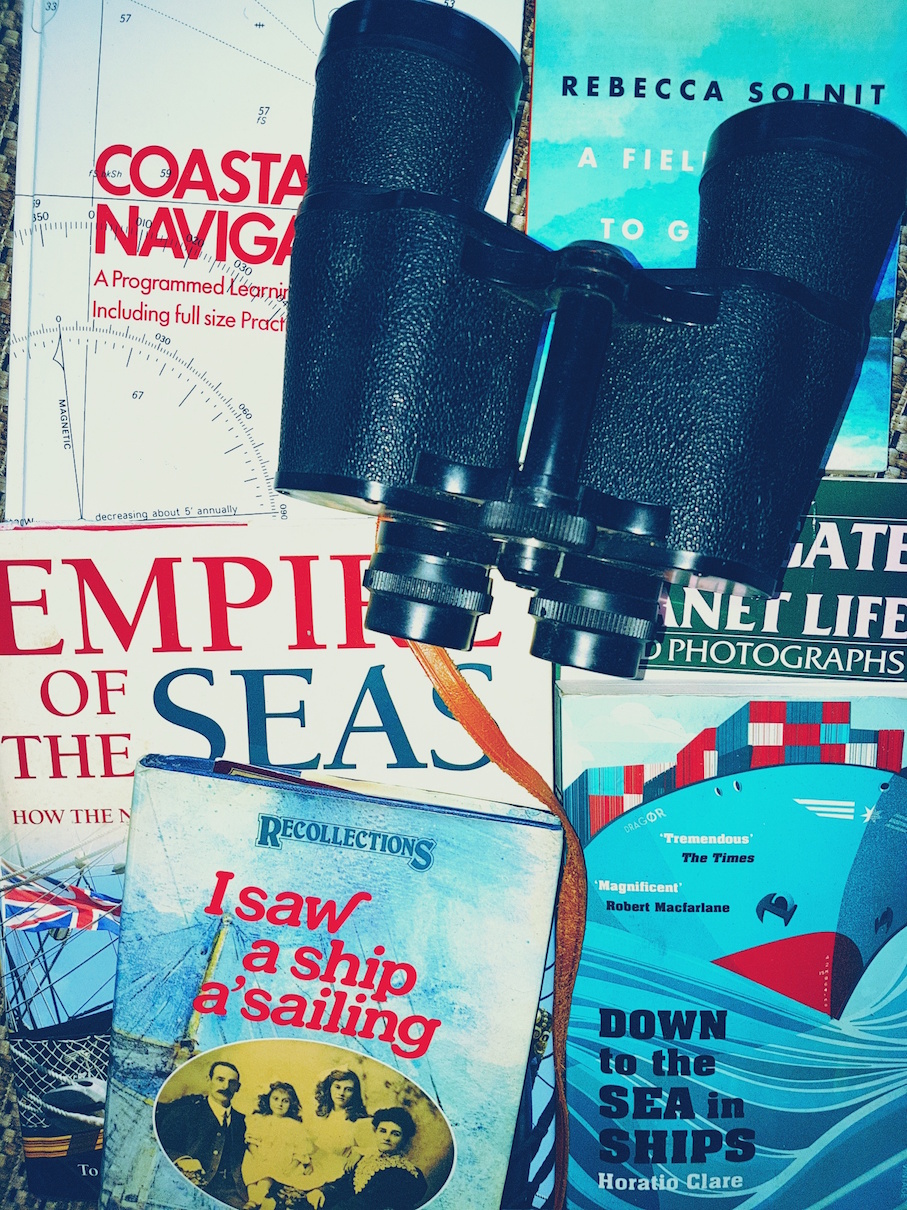 The sea walk segues perfectly into the 12:30pm event about champion Margate swimmer Daisy Belle then two more great events. They're all FREE but need to be booked here. You're welcome to do your own thing or you can stick with us and there'll be a couple more short writing exercises as we channel the creative impulses that come from our surroundings and the stimulation of writers and creators by the beach.
Daisy Belle: Swimming Champ... with Caitlin Davis: Free (12:30pm to 1:30pm at Turner Contemporary)
OFF Book with Tracey Brown and Matthew Blakstad: Free (2:00pm to 3:30pm at Turner Contemporary)
A Voyage around my Margate with Iain Aitch: Free (4:00pm to 5:30pm at Turner Contemporary)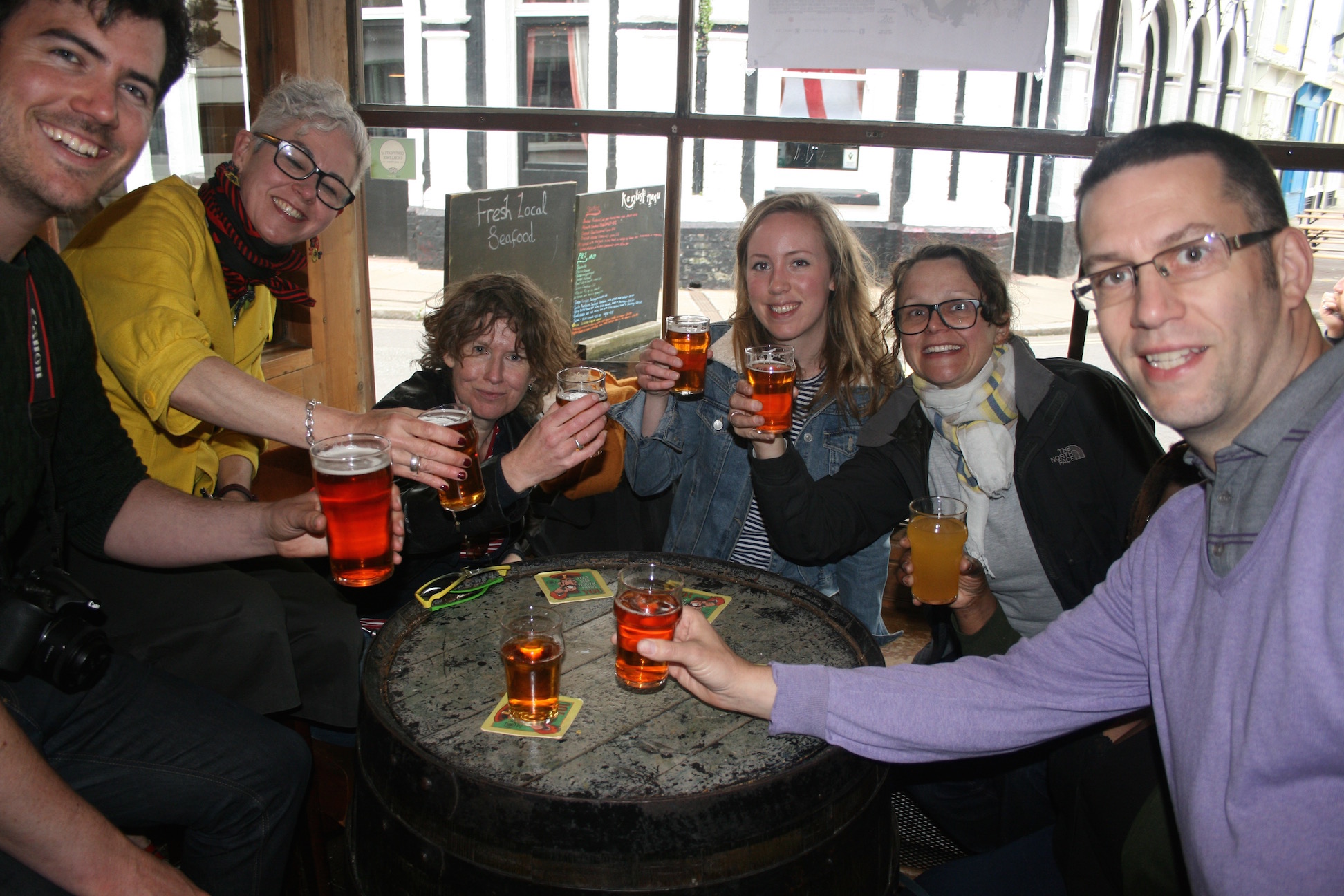 We'll hit one of Margate's quirky pubs to debrief, process and bond over a beer before the last even of the night (7:30pm – 8:30pm OFF Book - Secret Performance) then hit the 9:30pm train back to London (11:06pm at St Pancras).
If you're travelling alone, then we can hang out all day. If you want to dip in and out, that's also great.
FAQs:
Rail tickets are not included. If you come early enough, we can divide into small groups to take advantage of big Groupsave discounts. BUT you must come back with the same people, so this ties you to a particular return train. Network railcards are accepted and can also be used to bring several friends (again they need to travel together).
If buying your own tickets, all the trains we are scheduled to use take the HS1 via Herne Bay routing which is slightly cheaper. If travelling via Canterbury and Ramsgate, please ensure you buy the correct ticket type.
You can join us en route. Currently we have no special carriage reservations. Nearer the time I will make it clear how to find me (eg a flag) throughout the day.
Organiser of The Deep Blue Me - Margate Bookie Lit Fest (Fri)