The Design Trust one-week online evening course: Creative Business Planning & Time Management - Mon 11 - Thurs 14 July

Monday, 11 July 2016 at 20:00

-

Thursday, 14 July 2016 at 21:30 (BST)
Event Details
Are you …
Feeling overwhelmed? Are you very very busy with your business, but still don't feel like you are reaching your goals or work on the things that really matter to you? Do you feel adrift and don't really know where to go or what to do next?
Overstretched? Juggling loads of different balls and jobs? Always feeling like you are behind with stuff? There is so much to do when you run your own creative business or if you are a soletrader or freelancer! Making, marketing, social media, clients, shows, … Where do you need to focus on to make the most of your precious time?
Finding it hard to make ends meet? You are working hard and you are busy, but your creative business is simply not bringing in enough. You want some results now to show for all the hard work you have been putting in.
Stuck? You started your business full of enthusiasm, but it is hard work and you are often lonely. Procrastination has taken over. You want to get your mojo back!
In your first year of business and don't really know what to do? Nobody taught you how to run a business, did they?
The quiet summer months are perfect to plan ahead and achieve what you want by the end of this year!

 I am here to help you. I love creative business planning!
I will share with you my creative business planning advice, tips and expertise. Not just useful tools and creative exercises to help you clarify for yourself what you want to do, create and achieve this year, but also how to implement your ideas into reality, and how to stop procrastinating and stay on track.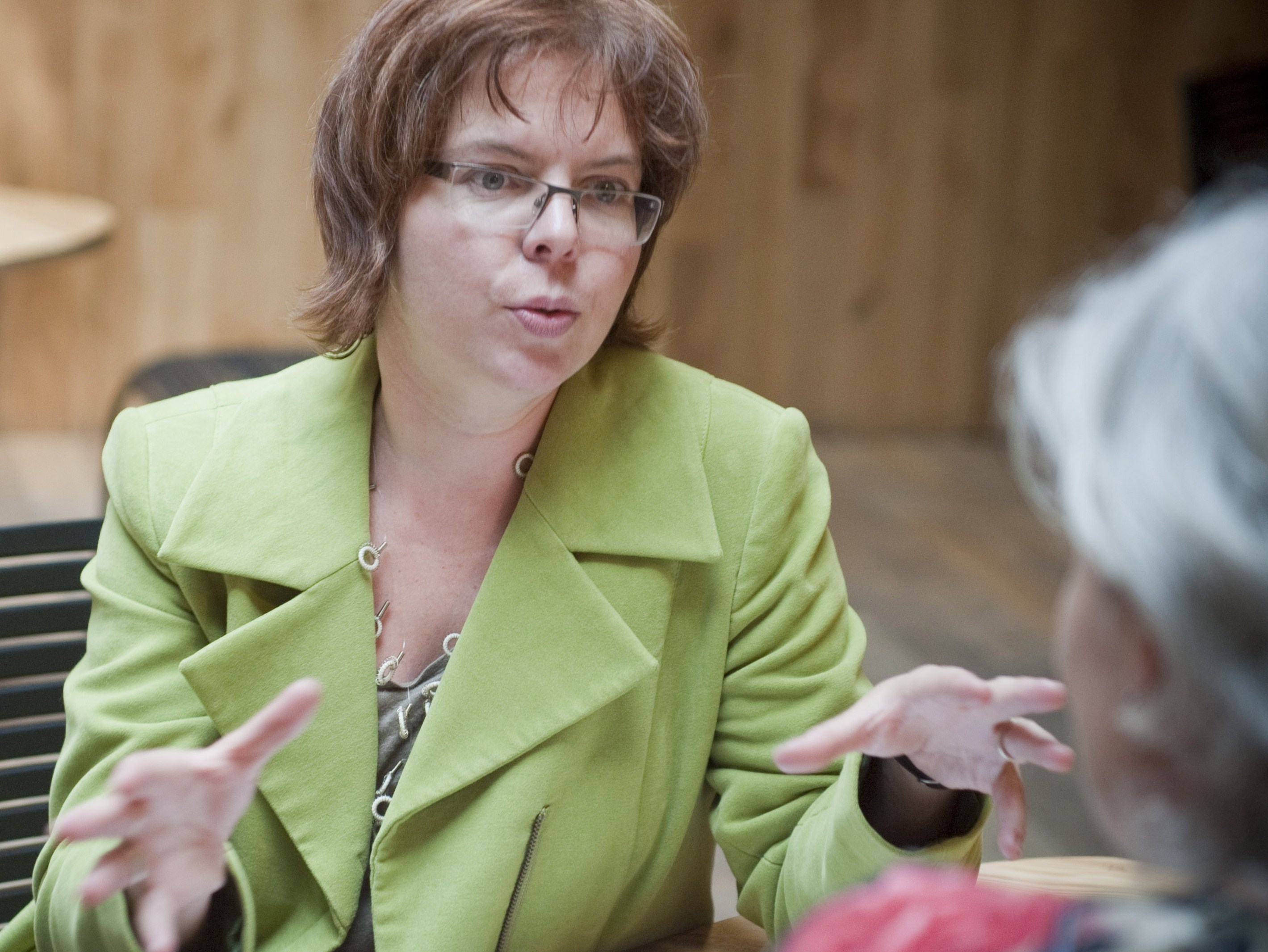 My name is Patricia van den Akker, and I am the Director of The Design Trust.
I have worked with 1,000s of small creative businesses in the last 15 years to help them to start and grow their craft and design business. I love helping creative professionals like yourself to get the business skills and knowledge you really need.
But there is much more! I want to inspire you, and give you the right mindset to create and grow your business for you, your family and your clients. 
Business planning is the starting point to create the business and life you want.
The Design Trust online course:

In this one-week online course we will work together on YOUR big business dream and discover what really motivates you and what you are working towards.
Really start to focus on what YOU want and how to make your business ideas come alive, and … stay on track.
You will get much more clarity and set juicy goals for all aspects of your business.
Throughout the day you will create and add to your own creative business plan to map out the year ahead.
And we will look at what is stopping you, what is not working, and how to stop procrastinating.
And in our final session we will focus on time management to help you turn your ideas and plans into reality. Learn what kind of planner you are, how to say 'no' (without upsetting anybody, including yourself!) and how to keep on track.
The Agenda for 'Creative business planning & time management':
Monday 11 July 8pm - 9.30pm (UK time): The BIG picture:
Why is planning so important?

What kind of planner are you?

What is your business dream?

Why do you do what you do? Identify your unique mission and focus on the things that matter.

You will create your own SWOT analysis, to help you focus on your strengths and create opportunities, and to tackle your weaknesses and threats.
Tuesday 12 July 8pm - 9.30pm (UK time): What is not working?
In this session we will look at what is not working in your business: What are you avoiding and what is stopping you?

What are you really afraid of? And how can you turn this onto it's head (I got some great exercises for you!)

What can go wrong? Doing a pre-mortem can help here.

How to make better decisions and overcome dilemmas.

How to stop feeling so overwhelmed.
Wednesday 13 July 8pm - 9.30pm (UK time): Juicy goals and create your own one-page creative business plan
My top 7 business planning tips

Set SMART goals and how they can help you

Learn how to set financial goals - with 3 specific questions you need to answer to create a sustainable creative business

How financial goals impact on EVERYTHING you do in your business

Create your own one-page creative business plan. And how a plan like this can really help you.

How to keep your business plan alive.
Thursday 14 July 8pm - 9.30pm (UK time): Time management
The 5 key time management questions:

Will you ever have enough time? What to do if you keep on filling your time with more and more ....

Are you a planner or spontaneous type?

Learn how to say 'no' - without upsetting anybody!

How to stop procrastinating (!)

How to stay on track with your business plan, and achieve what you want (and need) to achieve.

I will share my personal time management tips (learnt the hard way)

Why to do lists don't work ...
BONUS WEBINAR: How to write a formal business plan (to get money)
How to write a formal business plan + business plan template - Our sessions focus mostly on internal and informal business planning, which you need to do before you can write a formal business plan. But if you are looking to write a business plan to get finance or funding, then this extra bonus webinar will help you do just that! You can watch this webinar whenever you like.
It is time to work ON your business!

This 4-evening course will be delivered online, which means that you can join us from anywhere in the UK and even overseas! You will be able to log on to the live sessions and our online training platform to ask any questions. Or you can watch the recordings later and do the workshops and exercises at a date that suits you better.

These 4 evening sessions will take place on Monday 11 July, Tuesday 12 July, Wednesday 13 July and Thursday 14 July, from 8pm - 9.30pm (UK time).
Each of the sessions will be 90min, and there will be plenty of time to ask your own questions.

The sessions take place in the evening so more creative professionals can join us.
You will also get a bonus webinar on how to create a formal business plan with a business plan template, in case you are looking to write a more formal business plan to get finance or funding.
You will get homework between these session to put your learning immediately into practice and to start using your know knowledge in your own situation or business!

All 4 sessions will be recorded and put onto our private online learning platform, where you can network with the other participants too.
You can watch the recordings again and again (the workshop recordings + presentations will be available for you for 6 months). You can also ask questions here after the event, and Patricia will answer them on the private forum.
Want personal advice from me on your pricing? Book a 121 session with me!
If you join this online course then you can also book a personal and confidential advice and feedback from myself in a 30min coaching/advice session on Skype or on the phone. For only £30 extra! Please note there are only 10 coaching sessions available, and that these sessions need to be taken by mid August.
There are only 10 coaching places available.
Join us today - only 25 places available
To make sure that I can answer your questions there is only a limited amount of places available.

You can cancel your place till Friday 8 July, for a full refund by contacting The Design Trust in writing. Once the course has started, no refunds will be given.

Want more details?
For full details of this Creative Business Planning & Time Management course page, click here.

THE DESIGN TRUST SUMMER SCHOOL:
Creative business planning & time management: Monday 11 July - Thursday 14 July
Costing & pricing of your creative products: Monday 18 July - Thursday 21 July
Do both online courses for only £100,-
For full details of the Costing & Pricing Your Creative Work course see our course page here. 
Save
Save
Save
Save
Do you have questions about The Design Trust one-week online evening course: Creative Business Planning & Time Management - Mon 11 - Thurs 14 July?
Contact The Design Trust
Organiser
The Design Trust
The Design Trust is an online business school for designers and makers, and other creative freelancers and small business owners. We regularly provide online workshops and courses on a wide range of creative business topics.