Join author William Shaw for an evening of crime at Redhill Library.
About this event
What makes us believe in the grisly worlds crime authors conjure up?
Crime fiction author William Shaw says the devil is in the detail.
Careful research is how writers convince us of the reality of their worlds, whether it's the police procedure of Peter James' Roy Grace or the medieval skulduggery of CJ Sansom's Shardlake. With examples of his own work and the work of his colleagues, William Shaw talks about how painstaking research forms part of the modern crime writer's armoury.
William's fourth book in the Alexandra Cupidi series 'THE TRAWLERMAN' was published earlier this year.
There will be an opportunity to purchase William's latest title and earlier books in the Cupidi series at the event.
Tickets are £2.00 and limited to 30 places, so book quick to avoid disappointment.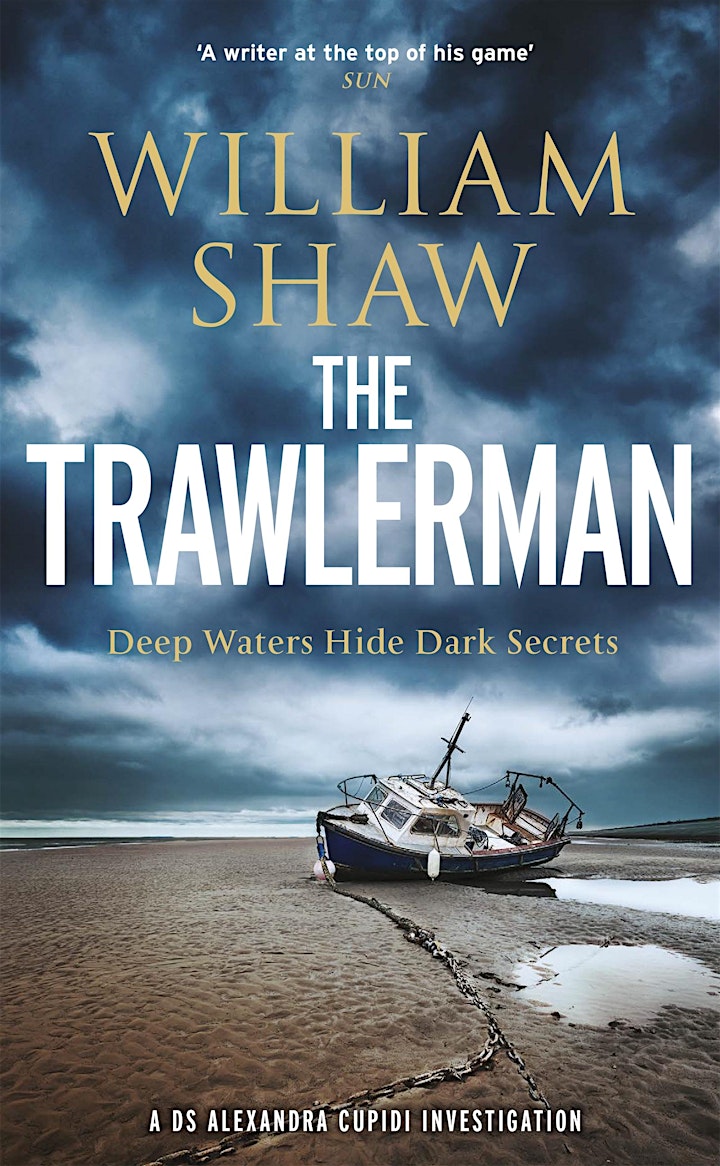 Terms and Conditions
• Places must be booked in advance as we have limited the capacity for your comfort.
• Attendees encouraged to scan QR code on entrance to library, if you are unable to scan in, a form may be completed and held on record for 21 days for test and trace purposes.
• Please do not attend if you or a member of your household is displaying symptoms, or if you have been in contact with a person who has tested positive with Covid-19, or if you have tested positive for Covid-19.
• If you are unable to attend, please cancel your booking so the ticket can be released.
• You must provide contact information in case the event is cancelled at short notice.
• Please bring or show your ticket when you come to the event.
Organiser of 'The Devil is in the Detail': An evening with Crime Writer William Shaw