The Diaspora's role in African Agriculture & Food Security
Description


African Diaspora for the Development of African Agriculture (ADDAA)
In association with the
All Party Parliamentary Group for Debt, Aid & Trade
Invites you to a roundtable discussion on:
The Diaspora's role in African Agriculture & Food Security
Chaired by Alison McGovern MP Shadow Minister for International Development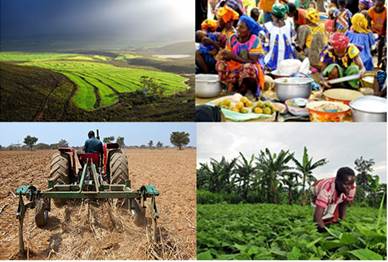 Africa has the potential to feed itself, so why doesn't it?
What role, if any, does the African Diaspora have to play in this?
Come along and hear from practitioners of African Agriculture, academics and MPs on the issues.
We would like to invite you to a roundtable being jointly hosted by the All Party Parliamentary Group for Debt, Aid and Trade, Entraide Mutual Aid, Diaspora for African Development, Agric International, Africa UK, ORCD and the Institute of Development Studies.
As African leaders gather together at the 22nd African Union Summit which will focus on food security and agriculture, this meeting will provide a timely opportunity to discuss what more needs to be done to tackle the persistent challenges of hunger, undernutrition and poverty across Africa. It will also be a chance to hear from leading members of the UK African diaspora community about the important role that they have to play in helping to inform debate and shape effective policies around these issues.
__________________________________________________________________________________
The event includes:
Introduction to ADDAA's aims and activities by

Felix Kupay

, ADDAA Chair

,

including the general context of food security and agriculture in Africa and

the need for enabling policy and legislation
The role and unique contribution of Diaspora within Agriculture and Food Security by

Karima Ola,

Chief Investment Officer of ADC African Development Corporation

, including case studies and projects that Diaspora organisations are delivering
Professor Lawrence Haddad

,

Director of the Institute of Development Studies

, On how the Diaspora can contribute to Agriculture and Food Security policy research
Presentation on the current UK Government priorities for the development of African Agriculture and Food Security
Presentation on INGO & Diaspora partnership
Debate and discussion: What is the role of Diaspora in African Agriculture & Food Security?
Organiser of The Diaspora's role in African Agriculture & Food Security