Description
FREE EVENT – £10 deposit will be refunded once you have attended
Please Note: Private businesses are not eligible for POP ideas events. Please see below...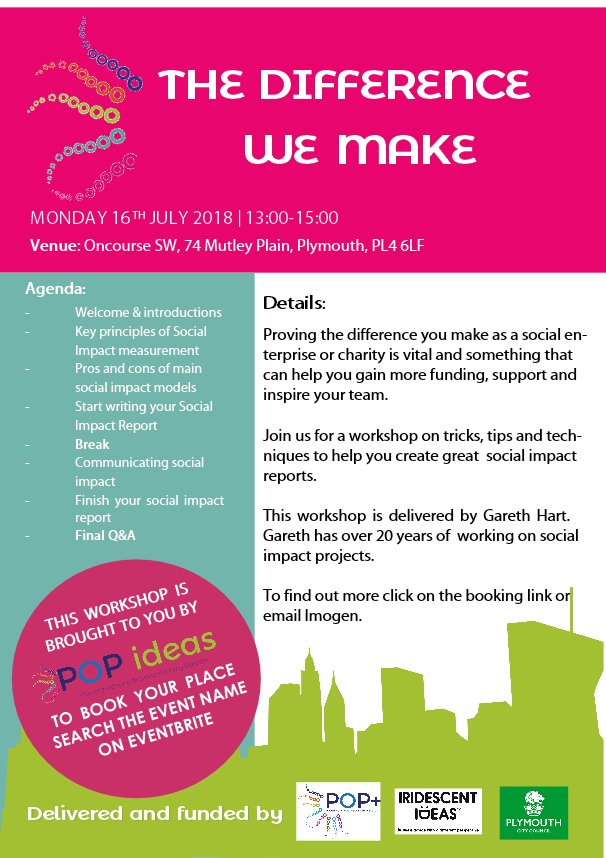 This training is offered free of charge to anyone working in the Voluntary, Community or Social enterprise sectors.
Please be aware that photographs may be taken at this event and used for our own recording and marketing purposes.
If you would like to become a member of POP+ (Plymouth VCSE) please CLICK HERE