Actions and Detail Panel
The Digital Future Of Work
Wed 15 February 2017, 08:00 – 10:00 GMT
Description
An interactive workshop exploring the building of a business case for collaborative ways of working amidst the broader scope of business transformation.
"Great new insights and shared learning through discussion."
Marijke Cazemier
Strategic People Director, Inmarsat
Join us on for a morning workshop to explore and cherry-pick the most striking elements from the digital leaders who are already experiencing and shaping the future of work. Inspiration and engaging discussion for businesses to succeed in adapting and thriving amidst change.
A number of challenges and opportunities exist in the face of fast-changing employee behavior and market dynamics, often provoked by the increasing adoption of digital and the resulting means to connect and create value.
Drivers of Change include:
Portfolio Careerists and the rising Millennial workforce;

Portfolio careerists and Millenials present demands for flexibility and an increasingly tailored experience of work. We must segment by psychology, not just demographic

Talent market;

Talent lives and works globally; yet many businesses still recruit locally

Cultures of collaboration;

Digital as enabler of greater efficiencies and easier blending of online-offline teams

Organisational Shifts;

Real workplace agility, not just for silicon valley; new hierarchies, distributed workforces, collaboration in cultures built upon trust and empowerment. Even the office is now digitally enabled
Session Objectives:
Inspire with examples highlighting the state of digitally-enabled ways of working as exemplified by the 'digital superstars'

Cherry-picking the best of Agile and digital first working practice and how to apply to YOUR business

Discussion led exploration of the challenges facing business today and plotting the route to solutions
Agenda:
Drivers of change

Exploring digitally-enabled ways of working

The case for collaboration

Attracting digital talent

Where to begin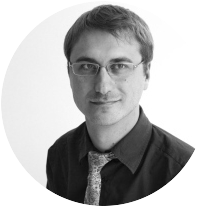 Your Facilitator

Your facilitator will be Burke Turner, a Digital Workplace Consultant, passionate about helping organisations unlock latent talent to achieve heightened efficiencies, greater depths of creativity and true agility.
Burke has recently spoken on the future of work and digital workplace at the Interaction Intranet Conference London.
Read Burke's recent posts on the Digital Future of Work via LinkedIn
https://www.linkedin.com/pulse/you-too-slow-win-corporate-culture-new-workplace-pt-1-burke-turner?trk=prof-post
Date and Time
Location
Atmosphere c/o PrettyGreen
48–50 St John Street
Farringdon
London
EC1M 4DG
United Kingdom