Description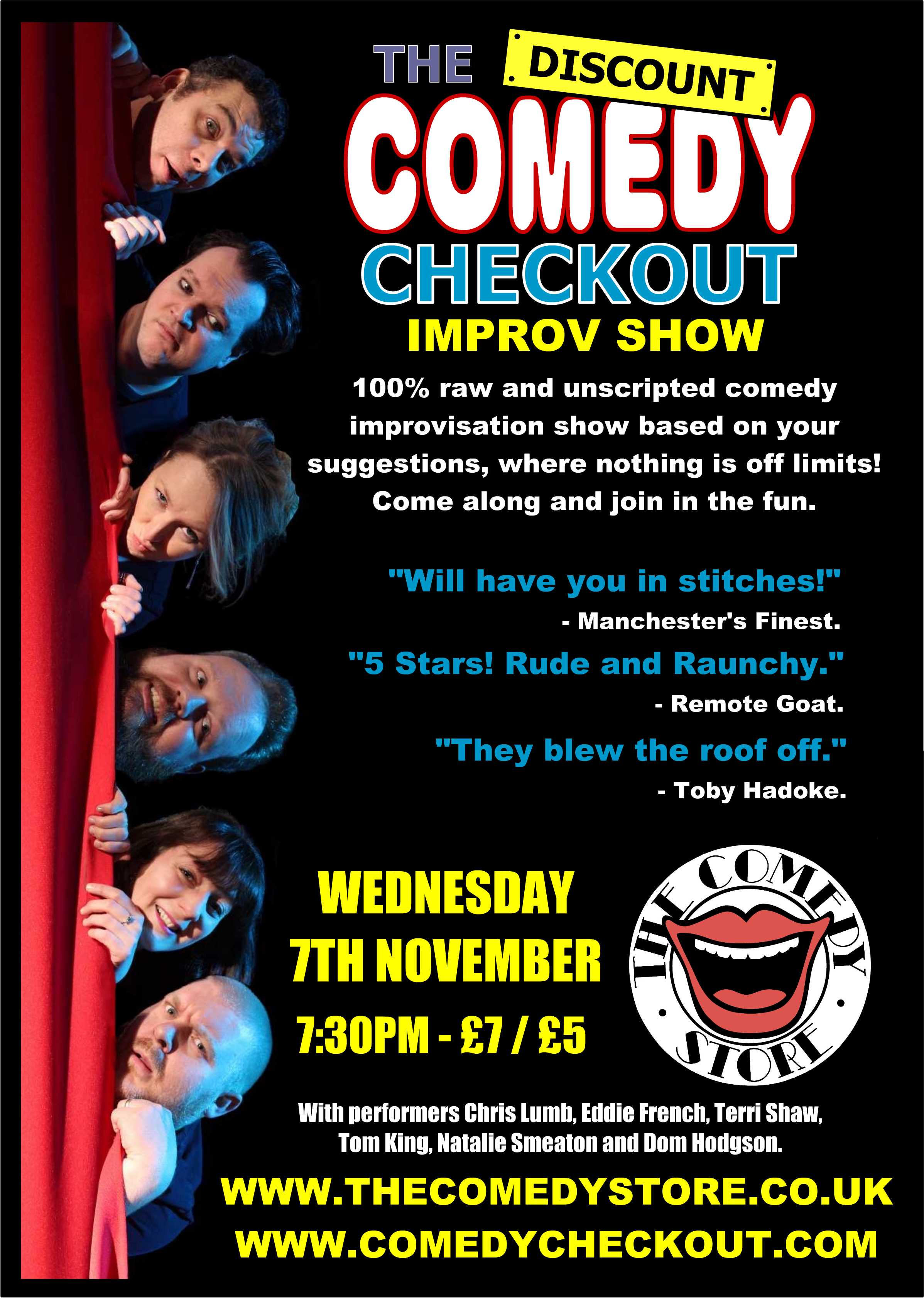 5 star rated, 100% raw, raunchy and unscripted improvisation comedy show from The Discount Comedy Checkout! Bringing a wealth of experience delivering fast paced made up comedy over 10 years, strap yourselves in for a comedic tour de force of scenes, characters and controversy as nothing is off limits! Bring your wackiest suggestions and put these performers on the spot. Please note as this is a fully audience led show we never know what will happen - things can get very rude and some suggestions can go beyond the edge of good taste so stay away if easily offended.
With performers selected from Chris Lumb (Russell Howard's Good News), Natalie Seaton (Britain's Got Talent), Terri Shaw, Eddie French, Dom Hodgson and Tom King.
5 Stars. The comedy is creative and crude, quick and quirky, the performers commit completely to the games and create funny and fantastic characters at a moment's notice. - Remote Goat.
You can really see the camaraderie between the team, these guys are lightening quick, it must be hard for them to not set each other off laughing all the time. There's a wonderful slapstick nature to it all but they are all impressively literate in film culture and genres too, creating brilliant, quick draw pastiches of popular cinema that will have you in stitches. - Manchester's Finest.
"The first time I worked with them I was extremely gratified I didn't have to follow them as they blew the roof off. I've had the pleasure of being on the same bill three times since and though the material obviously differs every time the quality is consistent."
- Toby Hadoke.