Description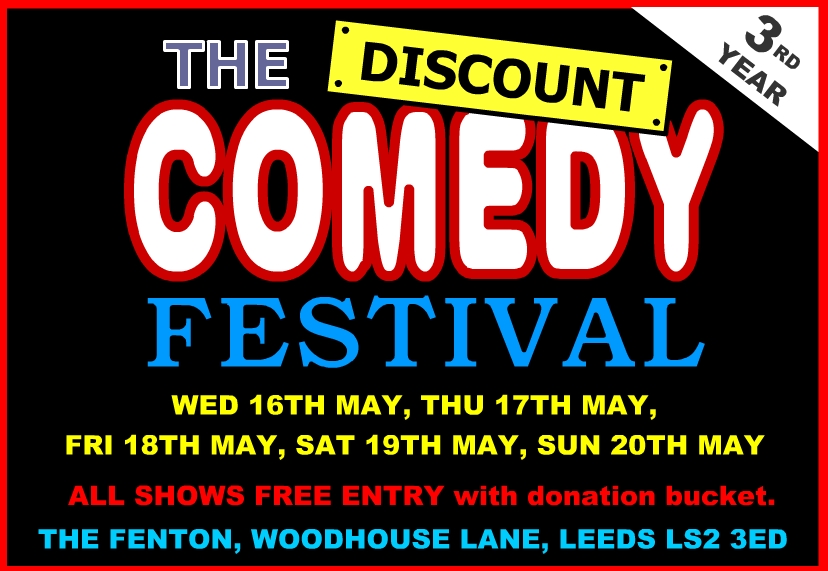 THIS SHOW IS RUNNING AS PART OF THE DISCOUNT COMEDY FESTIVAL - LEEDS 2018
Comedy Festival running on WEDS 16TH, THURS 17TH, FRI 18TH, SAT 19TH, SUN 20TH MAY at THE FENTON, WOODHOUSE LANE, LEEDS LS2 3ED.
All shows are 1 HOUR in duration with FREE ENTRY and a VOLUNTARY donation bucket after each show. This donation goes 100% to the performer you have just seen. It is advisable to get your tickets in advance from here as previous festivals have had full rooms.
---------------------------------------------------------------------------------------------------------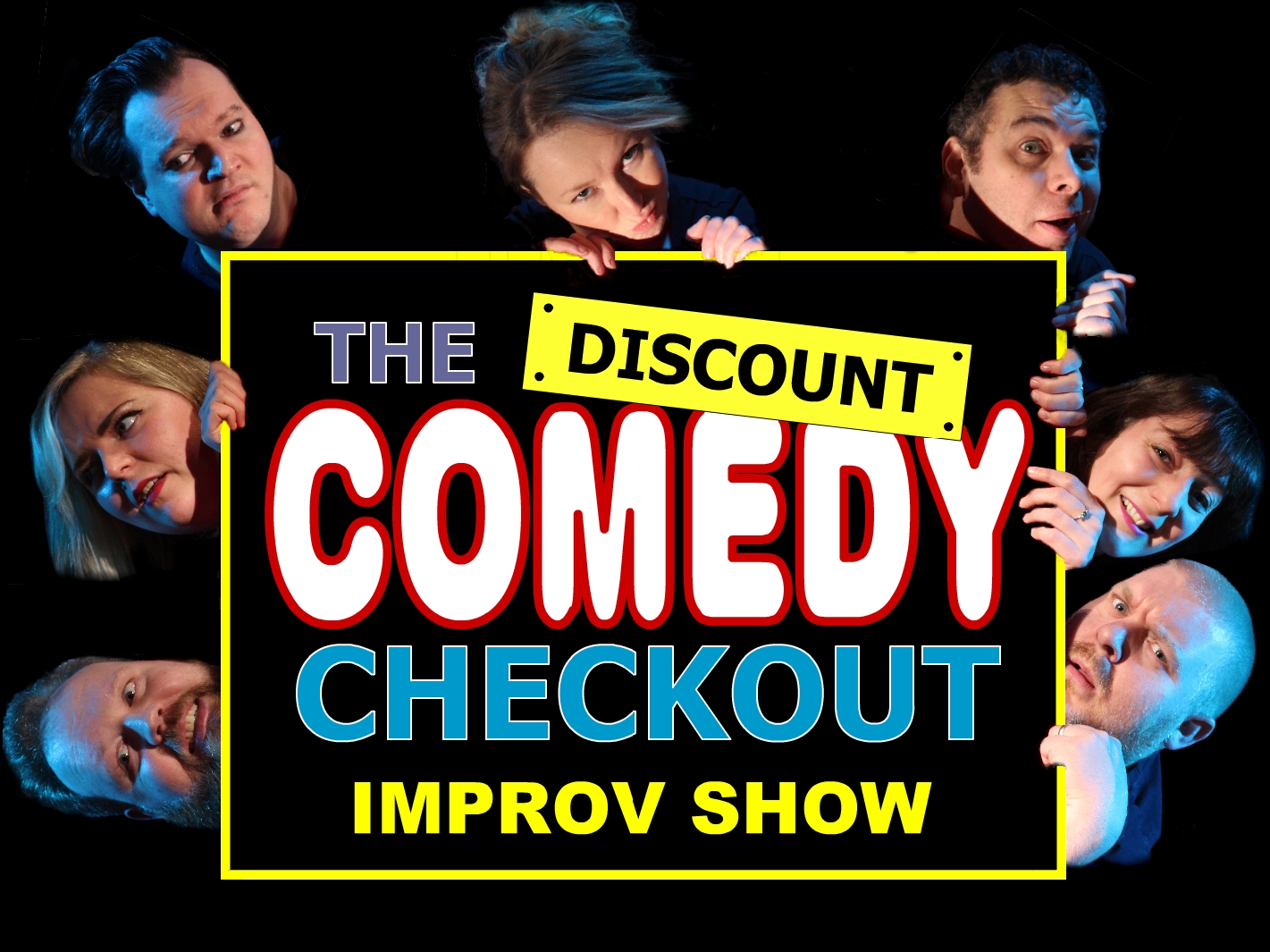 This show is : The Discount Comedy Checkout Improv Show
Date : Sunday 20th May
Time : 9:30pm - 10:30pm
Show descripton :
Now in it's tenth year, Leeds based comedy group "The Discount Comedy Checkout" are here to bring you hilarious 100% raw improvisation as some weird and wonderful suggestions are taken from the audience to create comedy sketches before your very eyes. So if you've ever wanted to see a giant jelly man attack New York City, or a musical romance blossom between a kitchen sink and a fridge then come along, suggest it and "The Discount Comedy Checkout" will deliver it for you!
" 5 Stars. The comedy is creative and crude, quick and quirky, the performers commit completely to the games and create funny and fantastic characters at a moment's notice. " - Remotegoat
" They blew the roof off! " - Toby Hadoke
" I'd heartily recommend them. " - Silky
" The best improv group I've ever seen live. " - Phil Walker
"Brilliant improv group" - Lytham Life and Style
"Will have you in stitches" - Manchester's Finest
"This was incredibly powerful to see and a massive crowd pleaser" - Notts Comedy Review
"They are true masters at what they do" - Jed Salisbury,Hull Comedy Director.
"As huge fan of 'Whose Line is it Anyway' i've been to see a number of improv groups over the past few years…. none have come close to matching The Discount Comedy Checkout for sheer brilliance. The DCC's ability to take you on an unexpected, yet hilarious journey is mind-boggling…. I don't know how they do it …. but I always leave wanting more!" - Phil Smith, Shoe cake Comedy.
-----------------------------------------------------------------------------------------------------------
For more information on the festival email :-
info@comedycheckout.com
or visit our website :-
WWW.COMEDYCHECKOUT.COM
Tweet @comedycheckout